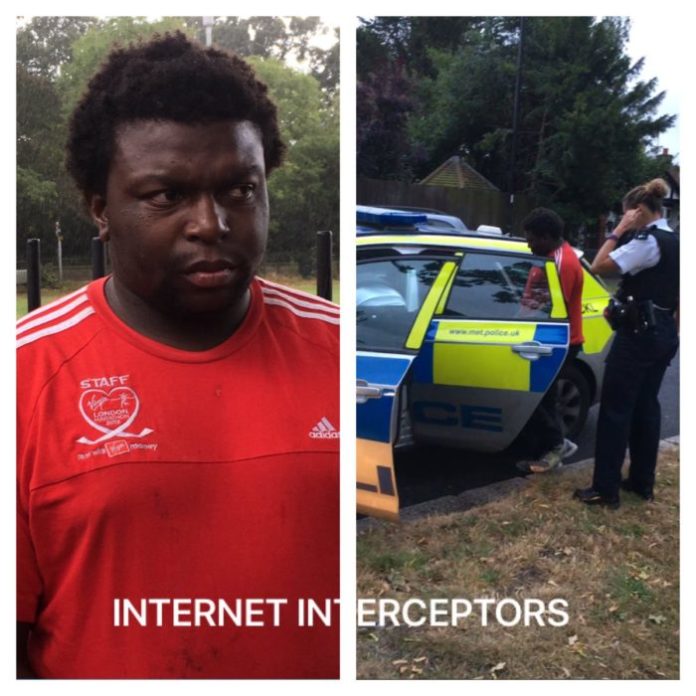 An online vigilante group in the United Kingdom, the Internet Interceptors, has helped the law deal with a 33-year-old pedophile who was planning to lure a 14-year-old girl to have sex with him in north London.
The pedophile, Richard Ganyata, is said to be a Rugby player at Saracens Amateur RFC. It's thought that he had met the underage 14-year-old girl online, proposing to have sex with her at his residence.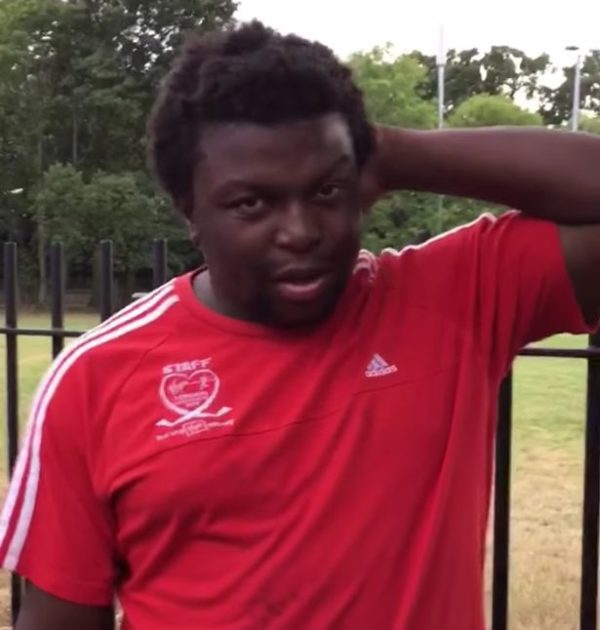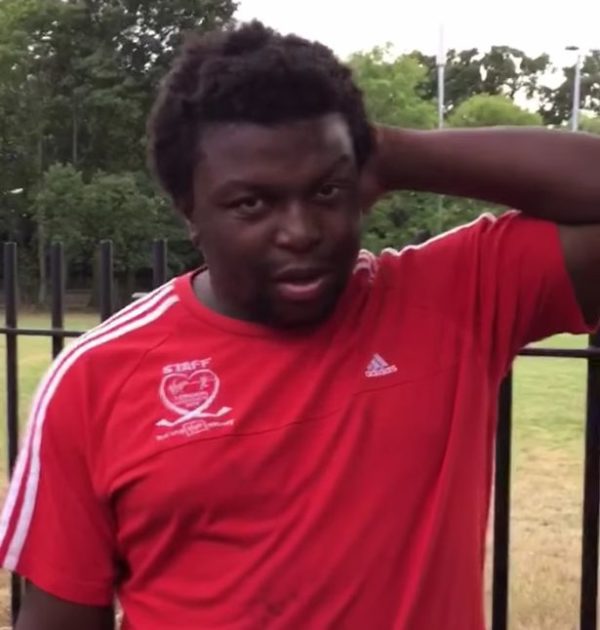 In a video chat with the supposed underage girl, Ganyata claimed to be 23-years-old. He told the girl that he lived at the club house of his rugby team. He then proposed that the girl visit him for sex, instructing the girl that if she arrives at the club house, she should pretend she was just his little sister's friend.
He also told the girl how he planned to lay with her on the sofa, describing in detail what he would do to her during sex.  The positive response from the girl excited Ganyata, who was looking forward to having a good time with the underage girl.
But unbeknownst to the pedophile, he had spoken to members of the Internet Interceptors instead – the team who dedicate their time to hunting down pedophiles on the Internet.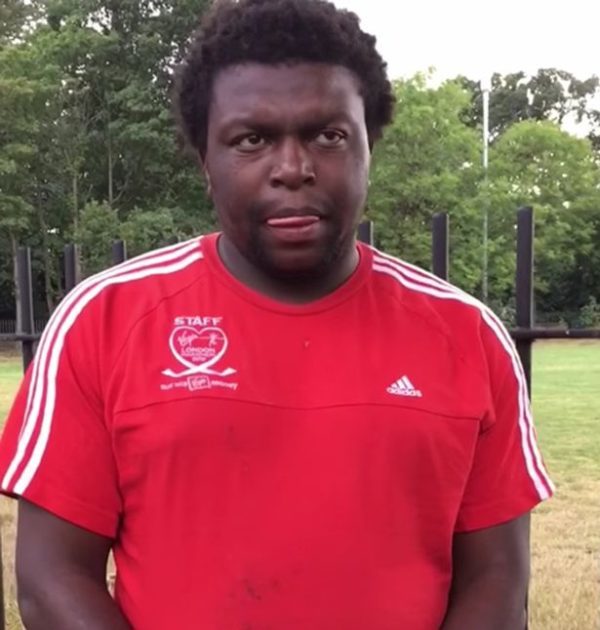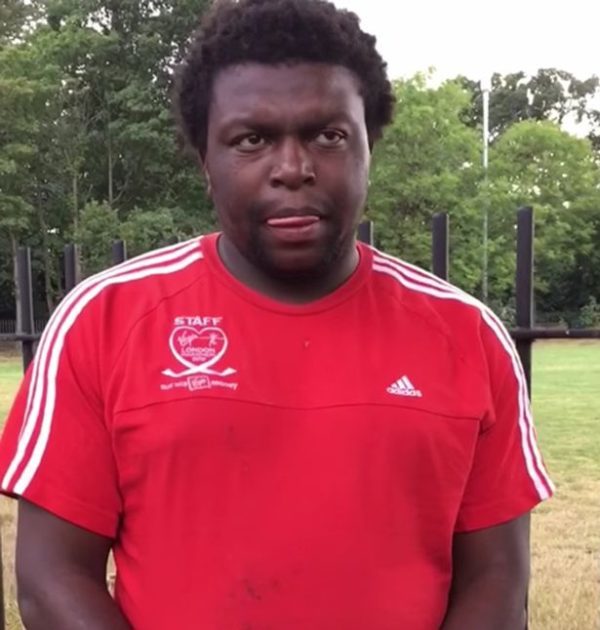 When the day came for the pedophile to meet the girl as planned, he went to pick her up, but rather than meet with her, he was confronted by members of the Internet Interceptors, who immediately called the police. The vigilante group filmed their meeting with the pedophile on camera.
A member of the group asked the pedophile: "You're here to meet a 14-year-girl aren't you, Richard?"
He replied: "I wasn't really sure about it."
The anonymous vigilante then said: "You had prepared food for her today and for her to pretend that she was your 14-year-old friend. And that she was going to stay at the rugby club with you, lay on the sofa with you and have sex with you until Monday when she had to go home to her mum. That's actually what you said."
Ganyata then said: "I've done something that I was not supposed to do. It was one of those internet dating sites, just a random dating site. I wasn't thinking straight. I realized the other day that I should not be speaking to her." Realizing that he had been caught, Ganyata began to show remorse for his unacceptable behavior.
However, the police soon arrived, and Ganyata was arrested. He was subsequently arraigned at the Wood Green Crown Court in London. After hearing the facts of the case presented by the prosecution team, the court sentenced Ganyata to 18 months in prison. The court also ruled that he should be placed on the sex offenders' register for ten years. He was convicted of attempting to have sex with underage girl.
Further probe on Ganyata revealed that he had arrived in the United Kingdom from Zimbabwe, some three years ago. He is a construction worker, but plays rugby on a part-time basis. He has no permanent home. It was also discovered that he had three Facebook accounts, which he frequently used to meet women and girls.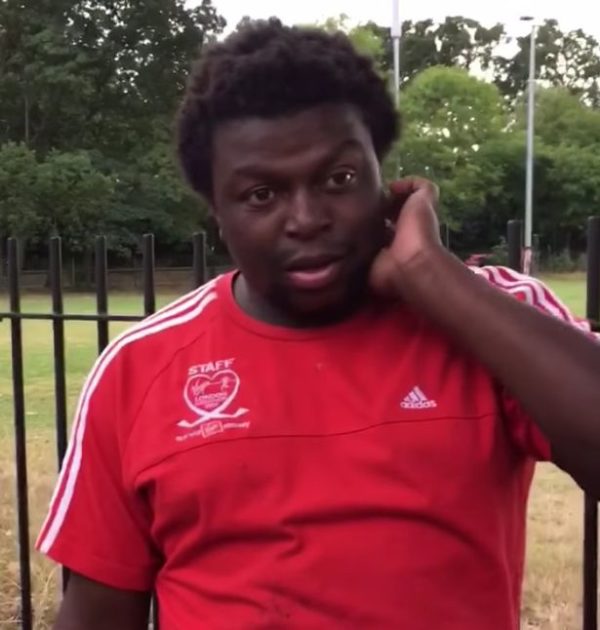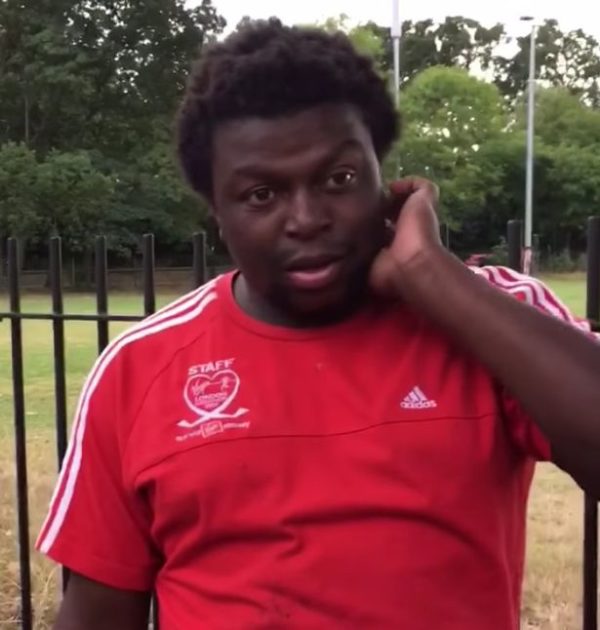 A spokesman for Saracens Amateur RFC confirmed to MailOnline that one of their members has been convicted for trying to have sex with an underage girl. He also added that the club has since revoked the membership of Ganyata, meaning he cannot return to the team after his release from prison.
"As a club the safety of all our members is paramount. We co-operated fully with the authorities throughout proceedings and appropriate safeguarding measures were in place.  The individual's membership has now been revoked and they are barred from the premises. We will be making no further comment on the matter," he said.
---
You want to support Anonymous Independent & Investigative News? Please, follow us on Twitter: Follow @AnonymousNewsHQ
---
This article (Anonymous Online Vigilante Group Helps Jail a Pedophile) is a free and open source. You have permission to republish this article under a Creative Commons license with attribution to the author and AnonHQ.com.