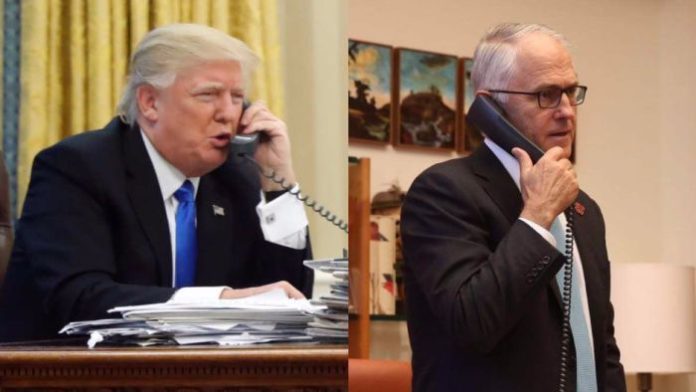 AUSTRALIA – Prime Minister Malcom Turnbull, along with Foreign Minister Julie Bishop and a sweeping number of Australian politicians have made it clear to Trump that Australia will not only stay out of any dispute between China and the U.S., but that Australia is not in debt to the U.S. because of the refugee arrangement.
Prime Minister Turnbull, according to the AFR, also made it clear that Australian troops would not be automatically sent to the Middle East nor the South China Sea region to assist Trump.
On Tuesday, in a meeting in Canberra, Foreign Minister Bishop reiterated the government relationship between China and Australia as something that "could not be stronger," to China's visiting foreign minister Wang Yi. The meeting was to discuss future trade and economic agreements between the two nations, but both agreed of the "uncertain times" the world faces.
 "At a time when we face an international situation that is full of uncertainties, we agree to send a clear message that is it is important to firmly commit to an open world economy," Foreign Minister Wang Yi said via an interpreter.
"It is important to steer economic globalisation towards greater inclusiveness, broader shared benefit and in a more sustainable way.
"We need to firmly uphold the international trading regime with the WTO at the core and we need to promote trade and investment liberalisation and facilitation and we need to take a firm stand against all forms of protectionism," SBS News reported.
The talk of a United States engaging in protectionism was the backdrop of the meeting – but also the South China Sea dispute.
"For any sober-minded politician, they clearly recognise that there cannot be conflict between China and the United States because both will lose — and both sides cannot afford that," Foreign Minister Wang Yi said, referencing the aggressive rhetoric from Trump.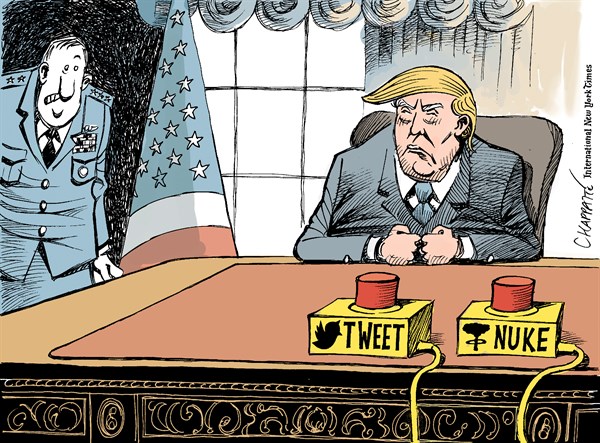 China has stressed it will focus on diplomatic efforts to resolve the South China Sea dispute, and has said as much since August 2016. Wang Yi also pointed out to U.S. Defence Secretary James Mattis of the importance of focusing on diplomacy first.
Foreign Minister Julie Bishop also said that "Australia doesn't take sides on competing territorial claims, we have a strong interest in unimpeded trade and regional peace, freedom of navigation and freedom of overflight, and respect for international law."
In 2016, during an interview for his Brietbart website, Steve Bannon – who now sits on the National Security Council – predicted a U.S.-China war in the South China Sea "in five or ten years."
Rex Tillerson suggested in January that China should be blocked from accessing the islands in the region, a provocation that China said mid last year could end in military tensions escalating.
Meanwhile on a more 'light-hearted' note, domestically, some Australian politicians have rebuked the hostile Trump-Turnbull phone call as anything but "fake news" (albeit PM Turnbull downplayed it) – as Trump decidedly tweeted earlier in the week; as Australian politicians' in Aussie larrikin-style publicly denounced the 45th President of the United States to domestic media, showing their displeasure. See below.
.

---
This article (Australia's Staying Out of It: South China Sea Conflict Will See Both U.S. and China Lose) is a free and open source. You have permission to republish this article under a Creative Commons license with attribution to the author AnonWatcher and AnonHQ.com.
---
 Supporting Anonymous' Independent & Investigative News is important to us. Please, follow us on Twitter: Follow @AnonymousNewsHQ