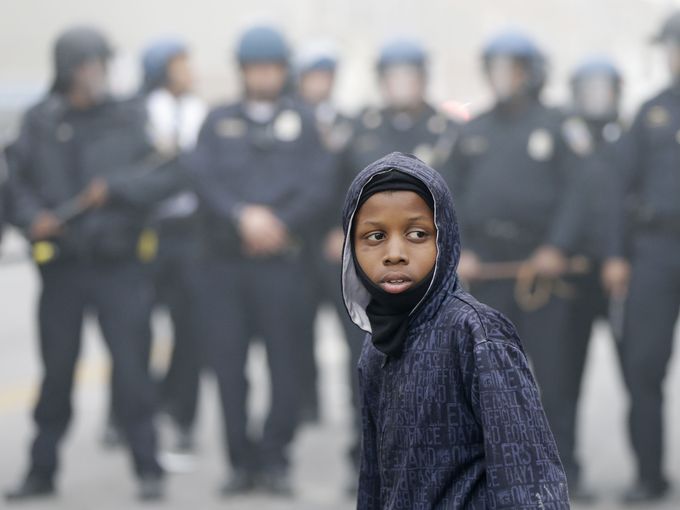 A state of emergency was declared by the governor of Maryland on Monday, as the streets of Baltimore erupted in violence after the funeral for yet another African-American man, who had died of injuries he had sustained while in police custody.
Mere hours after Freddie Gray was laid to rest, protests against excessive police use of force began that eventually deteriorated into destructive riots. Demonstrators hurled rocks at police, began destroying patrol cars and looting and torching stores.
"All are going to be OK but sustained heavy damage to their bodies," Baltimore Police Commissioner Anthony Batts said in a news conference late Monday night.
One officer was hit in the head, while another suffered severe injury to his knee cap, Batts said.
The police commissioner said at the news conference that he believes that the tensions were on the down side, and were beginning to die down.
Batts said it was his understanding that a number of gangs had conspired to "take out a police officer" after the Monday's funeral of Freddie Gray.
Batts implored parents to take responsibility for their children, who might be taking part in the rioting, and said that what troubled him was that the facilities that were being destroyed were important to the community.
Many communities do not survive riots, he claimed:" I've seen cities that haven't recovered 50 years later," he said.
Maryland Gov. Larry Hogan declared a state of emergency in the city and activated the National Guard to assist city and state police, calling it a "last resort" to restore order. With operations like Jade Helm waiting on the wings, you have to wonder which came first, the riots or the police state?
Mayor Stephanie Rawlings-Blake called the rioters "thugs" and said the city was imposing a 10 p.m. to 5 a.m. curfew starting Tuesday. She said she had asked Hogan to send in the National Guard.
"We are deploying every resource possible to gain control of the situation and ensure peace moving forward," she said.
Referring to the looters, she said during a television interview: "I don't understand how stealing jeans is going to bring justice to Mr. Gray." It isn't, but people do crazy things when they're angry…. And some provocateurs wait for exactly this kind of crisis to steal and break stuff. Most of the residents of the place seem more interested in cleaning up the streets, though: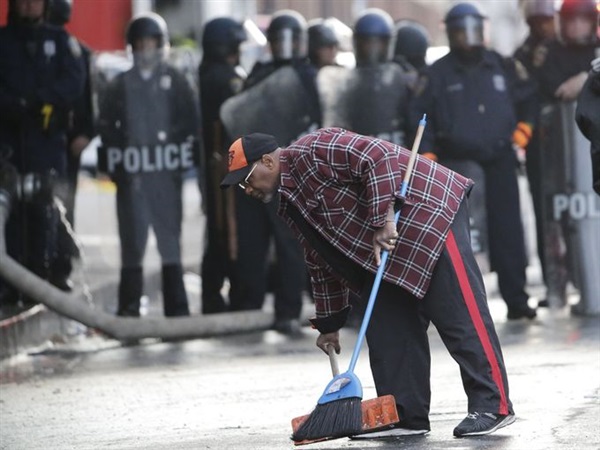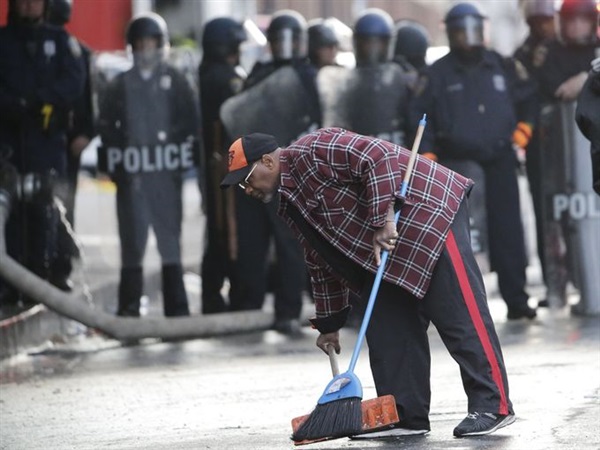 She said the city would get to the bottom of whether the rioters were from Baltimore or from outside the city. "We won't stand by and let our community be destroyed," Rawlings-Blake said. The city's schools were canceled for Tuesday.
After darkness fell, a large building under construction near a Baptist church soon became engulfed in fire. A spokesman for the mayor, Kevin Harris, said the fire was related to the riots, but did not seem to specify why he thought so.
U.S. Attorney General Loretta Lynch dispatched the Justice Department's civil rights chief and director of the agency's community policing office to Baltimore in wake of rioting there. She condemned the "senseless acts of violence."
"In the days ahead, I intend to work with leaders throughout Baltimore to ensure that we can protect the security and civil rights of all residents," Lynch said. "And I will bring the full resources of the Department of Justice to bear in protecting those under threat, investigating wrongdoing, and securing an end to violence." "Full resources"… uh-oh.
Source: USA Today
---
You want to support Anonymous Independent & Investigative News? Please, follow us on Twitter: Follow @AnonymousNewsHQ
---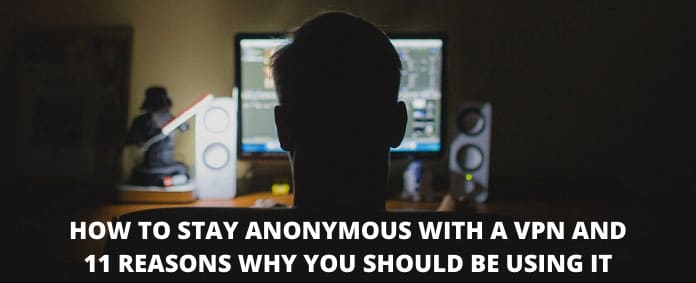 Get Your Anonymous T-Shirt / Sweatshirt / Hoodie / Tanktop, Smartphone or Tablet Cover or Mug In Our
Spreadshirt Shop
!
Click Here
Remove all ads by clicking here
" target="_blank">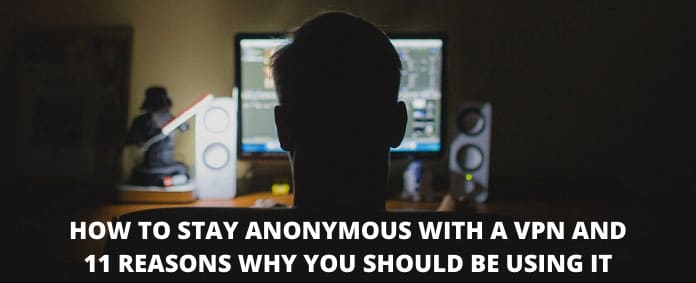 Get Your Anonymous T-Shirt / Sweatshirt / Hoodie / Tanktop, Smartphone or Tablet Cover or Mug In Our
Spreadshirt Shop
!
Click Here
Remove all ads by clicking here
[/eaa_ads]