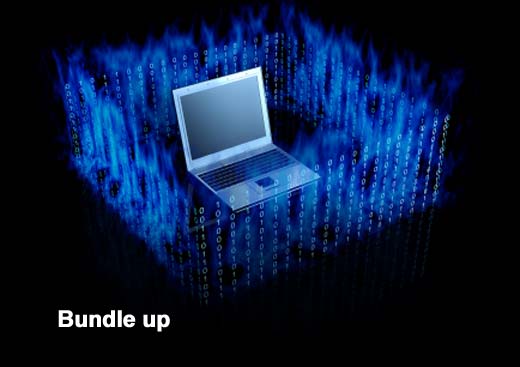 When it comes to browsing the Internet, people often wonder if they are secure. Are you? In this article we will go over some of the best alternatives for safe browsing and replacing your web browser.
As we think about safe web browsers, many of us automatically consider Google Chrome, or even Firefox. But the true safe browser is Tor, until recently. Tor used to be one of the safest and most secure browsers for surfing the Internet anonymously, until it came under scrutiny. In fact, the Tor Network has had conflicts with the law, including the judicial services, across the globe since 2014.
One of the biggest spying agencies of all time, known as the NSA (National Security Agency) has funded the Tor Project in the past. Once the Tor Project was fully functional, the NSA then had hackers attempt to infiltrate and compromise the Tor Browsers encryption, and was successful in doing so.
In the past, the Tor Network had announced that some information about those who are utilizing their services, have been compromised. Now, we can discuss some better alternatives. As you read along, you will find out a few of these alternatives are actual operating systems similar to a Linux base.
As we look into our alternatives, I go directly to number 5 on my list.
If you are a Linux based user, then you will enjoy Freepto. Freepto is a Linux Based OS (Operating System) which can be booted from a thumb drive or even a CD/DVD. All data that you send and receive, will be encrypted to the thumb drive automatically, and the OS even comes pre-packed with an image editor, web browser, and a mail client. Just like any other Linux Kernel, you can customize Freepto and distribute it freely amongst other Linux users and provide your friends and family members with secure encryption. Freepto is a favorite amongst hacktivists, as it provides an easy way to communicate to each other.
Freenet



Just like our infamous Tor Network, Freenet is a peer-to-peer network that resists censorship very similar to I2P. Freenet utilizes P2P technology to aid in the distribution of data storage, as well as delivering and keeping your information private and secured. It will keep them separate of the user interaction and also the network structure itself. This aids us in connecting to Freenet by using our favorite proxy services such as FProxy.
Since the launch of their version 0.7, Freenet offers a 2-tier security which includes Darknet; the other is Opennet. Opennet helps users connect directly with other users, whereas Darknet allows users to connect directly to other users in which you have shared or exchanged public keys with. Utilizing both of these connections together, you can enhance your censorship for free, and start communicating with others all over the world.
Subgraph OS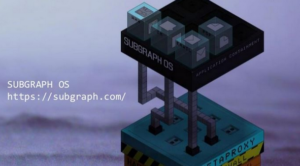 The Subgraph OS utilizes the Tor Network. However, Subgraph OS mainly focuses on the usability. A Canadian based security firm refers to this OS as an "Adversary Resistant" operating system. The OS itself is designed to aid in reducing the number of attacks on users, if not completely erase the attacks per user. The OS proclaims to even possess a built-in email client, which is encrypted, as well as built-in disk encryption and firewall. Alongside with these encryption services, we can also see the advantages of limiting the ability of malicious files and data to be formatted. The major downside to this OS is that it is a permanent OS, meaning you cannot boot from a live USB or DVD.
Tails



When it comes to alternatives for Tor Network, Tails is hands down the best. This is a live, bootable OS that has the power to be booted from any computer that accepts a USB Drive, DVD, or SD Card. This OS comes complete with pre-built-in applications, which gives you the services of a web browser, instant messaging, a complete office suit (perfect for those freelance writers), and image and audio editors. This OS utilizes Tor's services to provide you with security with anonymity. It also packs a punch by giving you added security layers. You can literally use this OS anywhere you go and not be traced.
I2P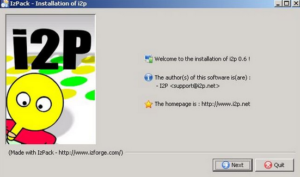 I2P is a completely anonymous peer-to-peer communication layer. This utilizes custom built-in tools. Just outside of going to complete OS (such as Tails), I2P is an installation you can use on your Windows Desktop and is a complete, safe and secure alternative to the Tor Network. This software is designed and optimized with security in mind. Completed with hidden services, we see a much faster response time than we did with Tor. However, unlike Tor, the peers are actually selected based upon a continuous ranking and profiling. Unlike Tor, which utilizes bidirectional circuits, I2P uses unidirectional tunnels. This makes your number of nodes doubled (A node has to compromise itself to get the same information).
Regardless, if you are searching for a complete OS to use for web surfing in a more secure environment, or if you are searching for better software than Tor Network, we have covered 5 alternatives. There is nothing  wrong with utilizing Tor, unless you don't mind the NSA, hackers and other organized criminals spying on you.
What you do with the list next, is up to you.
---
This article (Best Alternatives for Tor Network Browsing) is a free and open source. You have permission to republish this article under a Creative Commons license with attribution to the author and AnonHQ.com.