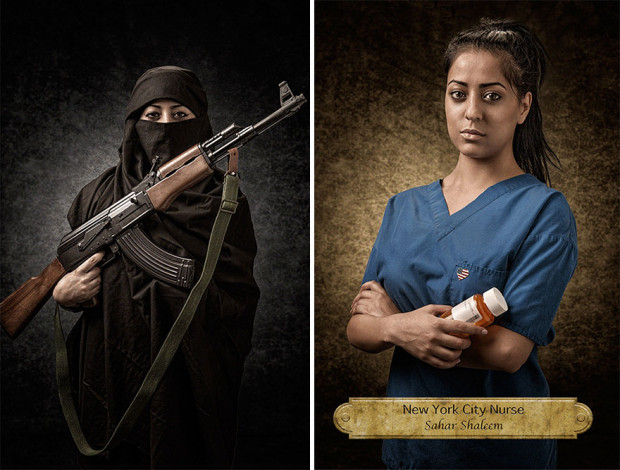 We cannot deny the fact that we judge people we come into contact with during our daily activities. If even you do not come face-to-face with that person, you watch television, read the newspapers, listen to the radio and surf the internet. Sometimes, you hear, watch or read a story that immediately sets you thinking.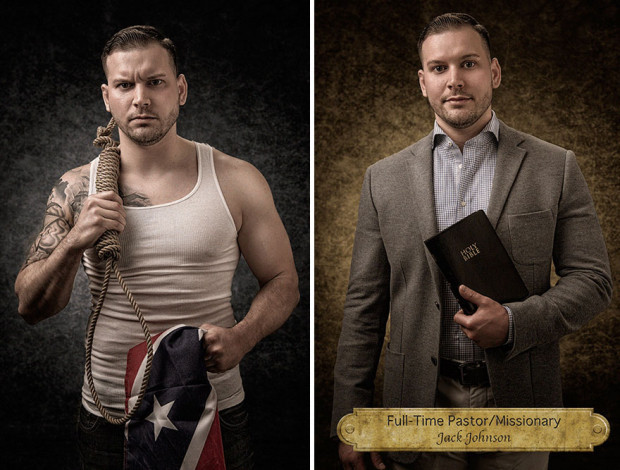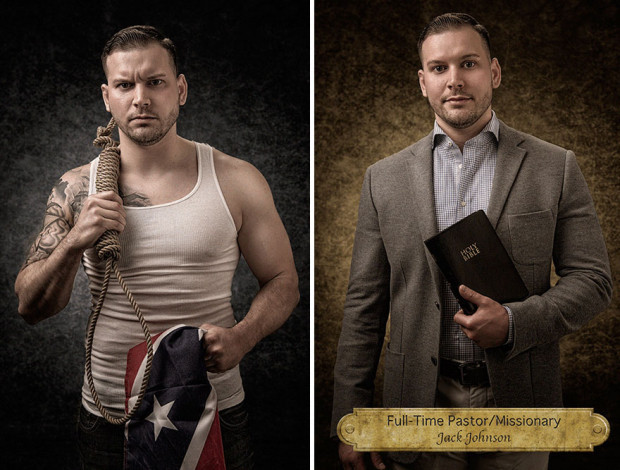 When you come into contact with a story, such as children suffering from severe hunger in some part of the world while you have food in abundance, how do you see these unfortunate children and how do you see yourself? A fortunate person loved by God, to have been born in the right place?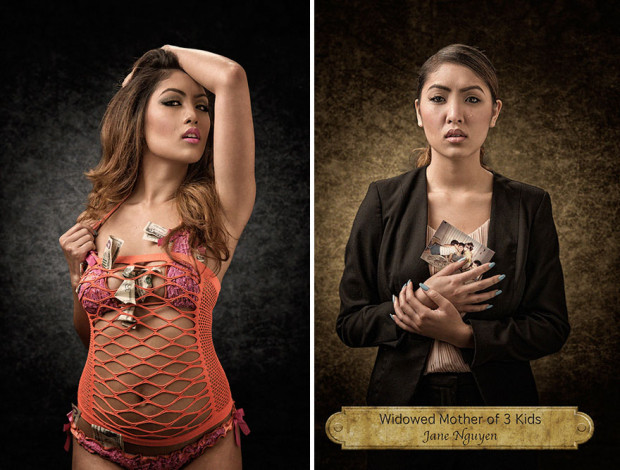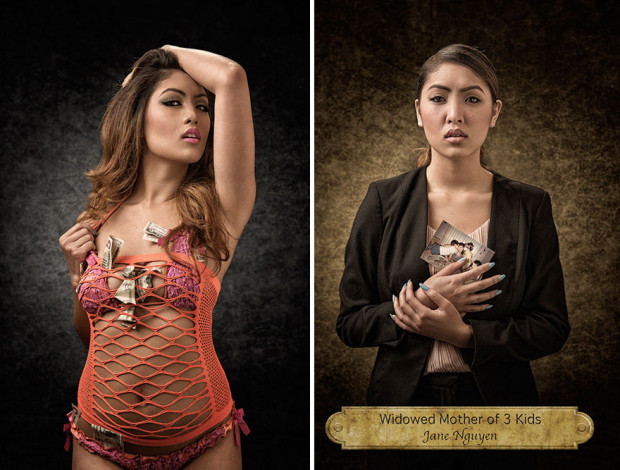 The photographer-Joel Parés has done marvellous work by producing two sharp contrasting pictures to make us all aware of the things we do, but fail to realize we do every day in our lives.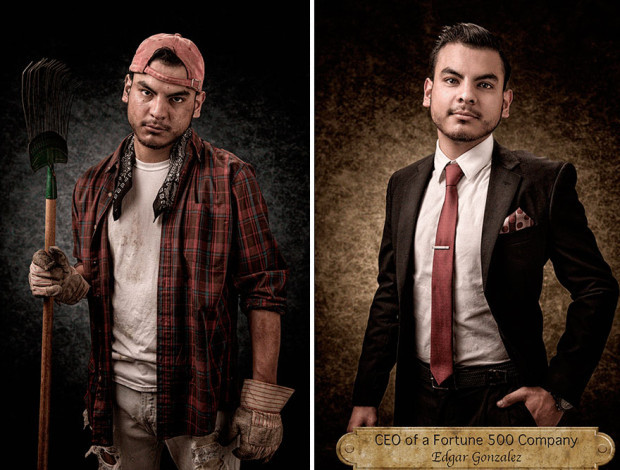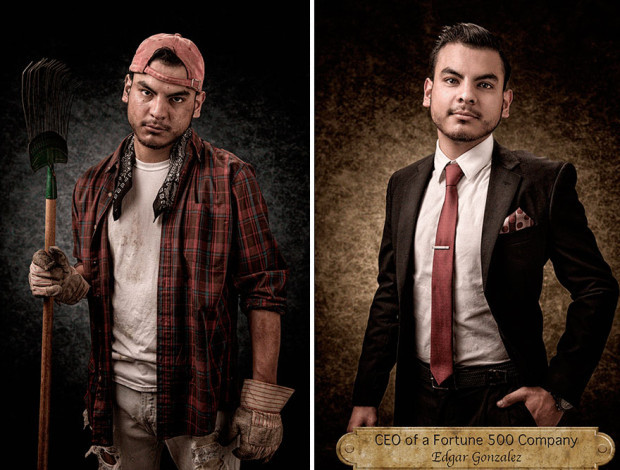 Joel was once a US Marine, but he has now become an artistic activist and has created a photo series that seeks to question the ugly prejudices that many of us harbor against people different from ourselves.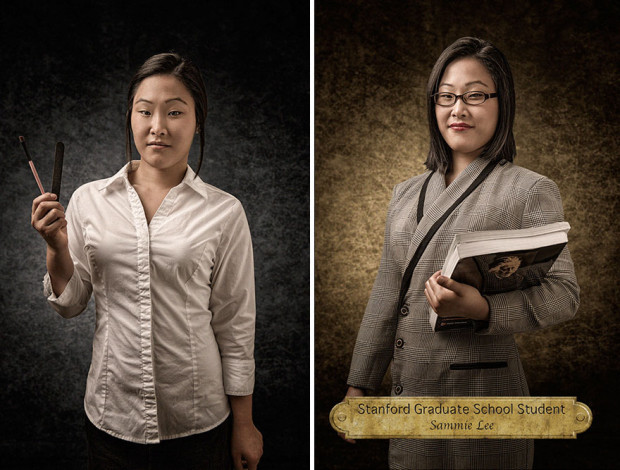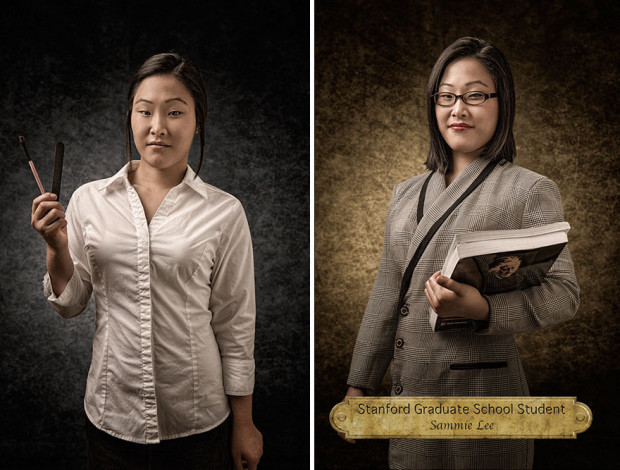 Joel's images first present the viewer with characters symbolic of the prejudices suffered by various groups based on their ethnicity, socio-economic status, or sexual preference. He then shows the real people behind these often false characters.
Some sort of violent gangster turns out to be a Harvard graduate, or an exhausted gardener turns out to be the CEO of a Fortune 500 company.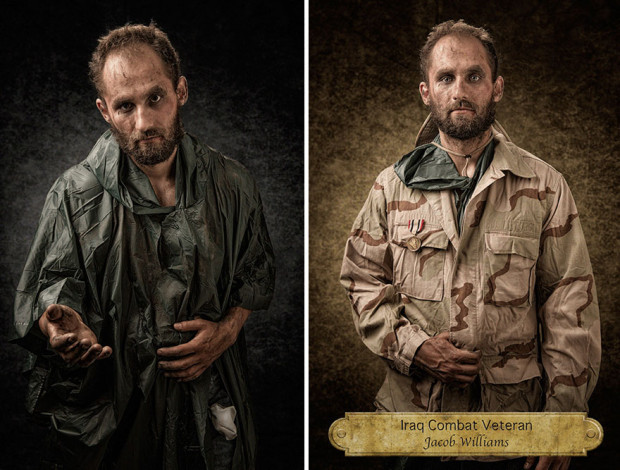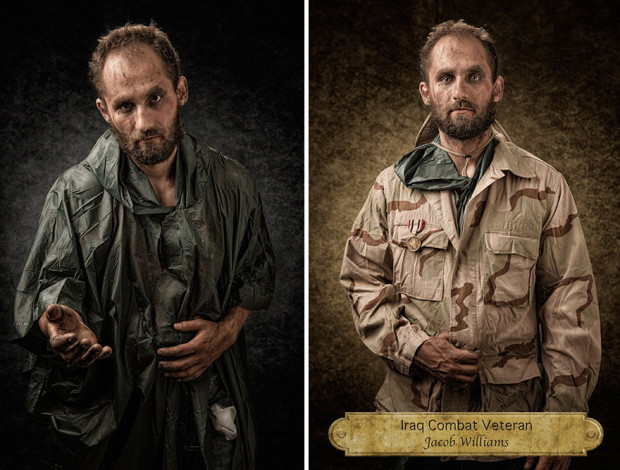 But the question is, what necessarily makes a CEO of a Fortune 500 company any better than a dedicated gardener, no matter how dirty and disgruntled he may look?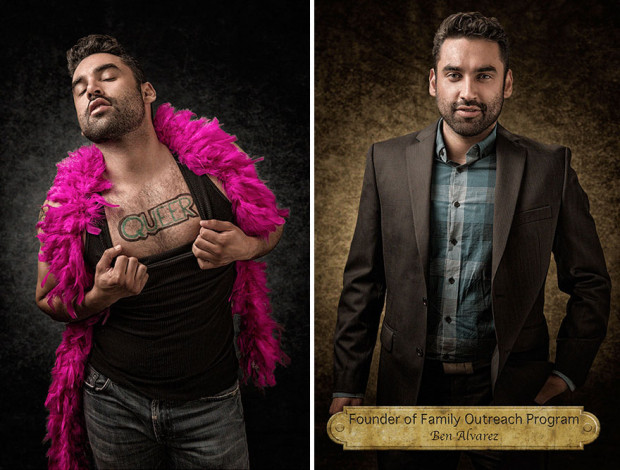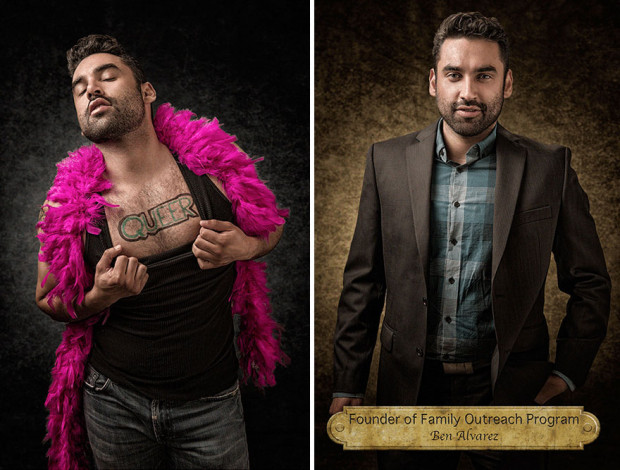 Such a perception is another way one might be prejudiced, and all must be taken into account if we are to objectively learn from what Joel has presented. That is great work by the artist.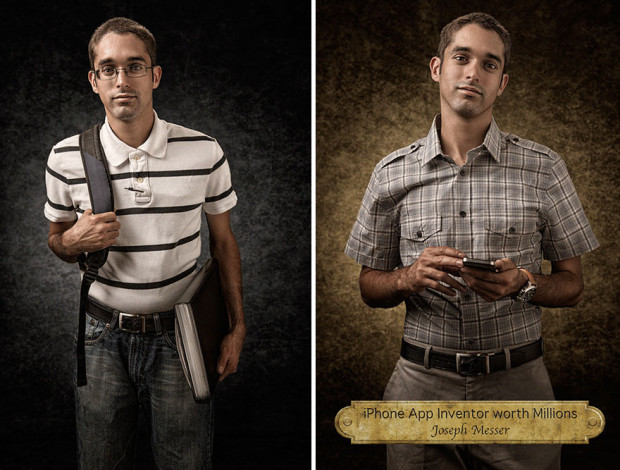 "Many of us judge incorrectly by someone's ethnicity, by their profession, and by their sexual interest. The purpose of this series is to open our eyes and make us think twice before judging someone, because we all judge even if we try not to", Joel told PetaPixel in an interview.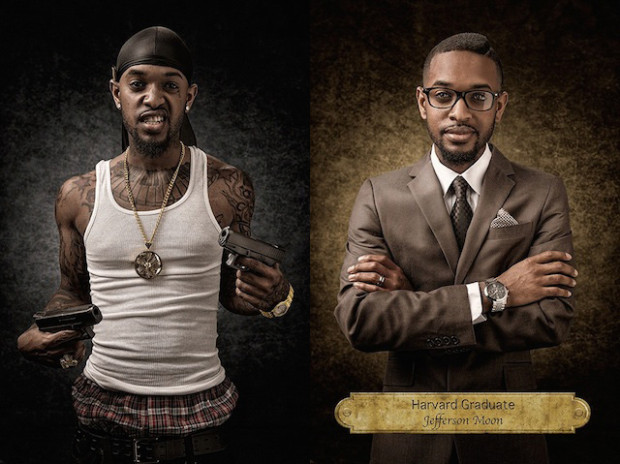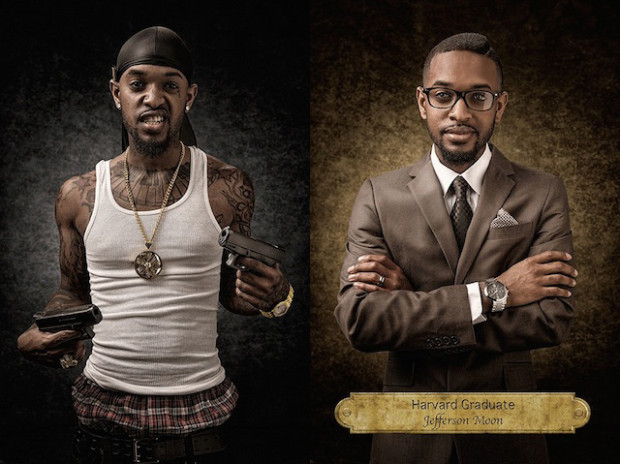 We chose to show you the pictures because we want to ask you how you really view others and how that might affect your relationships, and how you in return are also perceived?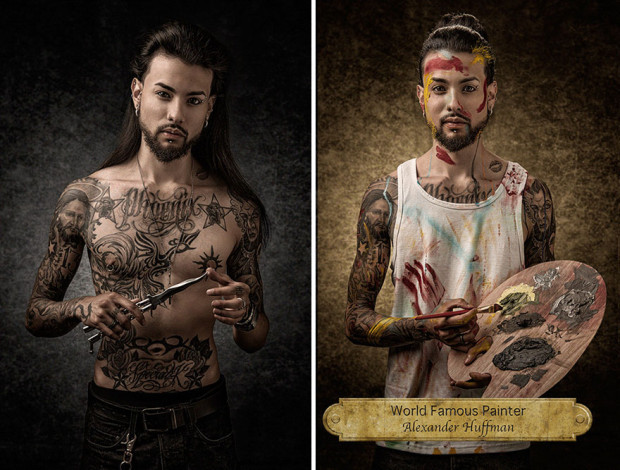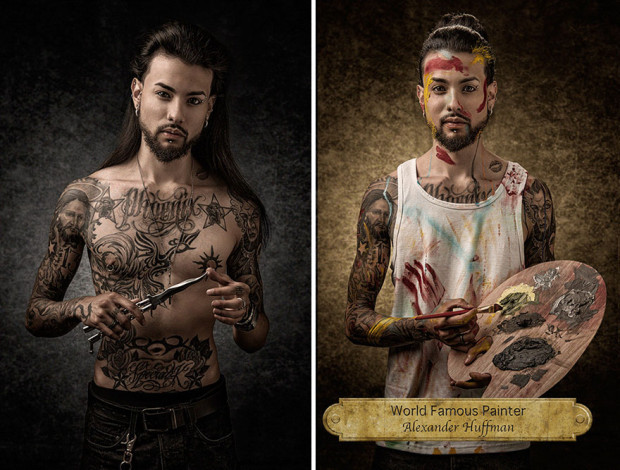 Share with us your thoughts and opinions of what you make out of the pictures in this article. It is good that sometimes we activate our mental processes, so that we can discuss and talk about some of the complex hidden issues we never want to talk about. They are part of our lives and we can never avoid them. Let's get talking in the comments box.
---
You want to support Anonymous Independent & Investigative News? Please, follow us on Twitter: Follow @AnonymousNewsHQ
---