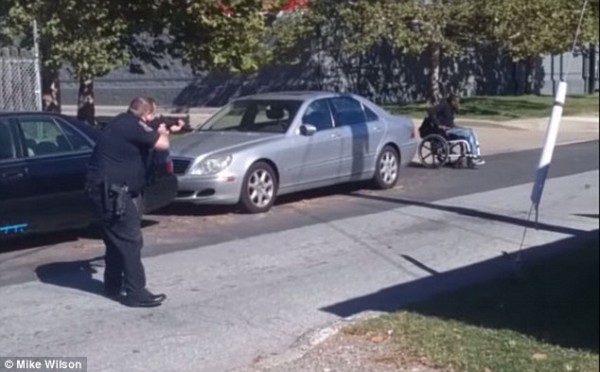 A gruesome video has gone viral in the United State city of Wilmington in the State of Delaware in which a man in a wheelchair is seen being shot many times by police officers.
The video is horrific that we would advise viewer discretion. According to the Free Thought Project, police responded to a 9-1-1 call about a man in a wheelchair who was allegedly suffering from a self-inflicted gunshot wound.
Witnesses who recorded the incident said when the officers arrived, they immediately escalated the situation and within seconds the man was shot many times and killed brutally. And the video footage confirmed this account by witnesses. The victim has been identified as a 28-year-old Jeremy McDole.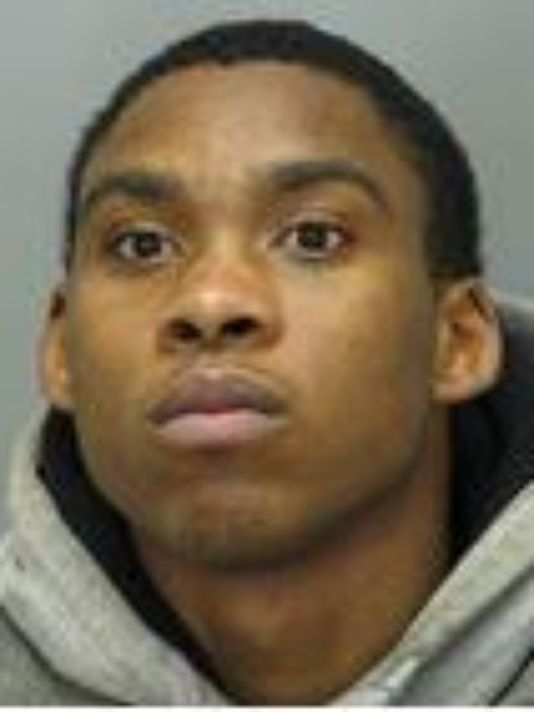 In the video, the officers can be heard shouting "show your hands". One officer moves left and right trying to take cover. He takes the first shot and it does not appear to have hit McDole. Then, other officers join and they rush McDole, facing him straight in the face.
And it still does not appear in the video that McDole was pointing anything at the officers. He is seen merely moving his hands back and forth and trying as if he wants to stand up from the wheel chair. The officers then do the unthinkable. Many gun shots can be heard and McDole falls helplessly from his wheelchair. He has been shot dead instantly.
After killing him in that brutal way, they police claimed to have found a 38 caliber pistol by his side. However, when the video of the incident was released and it sparked outrage, the police department said in a statement that a full scale investigation has been launched and that the officers have been placed on administrative leave.
"The office will take these steps as quickly as possible in order to provide an account of the incident to the public. Making a determination about whether a person including a police officer should be criminally prosecuted under Delaware law is the responsibility of the Delaware Department of Justice and the department will make that determination following investigation in this case", the department said.
According to witnesses and family members, McDole did not have a weapon. McDole's uncle, Eugene Smith called the shooting "an execution" and that McDole was a cool gentleman who never showed any violent behavior.
Smith called for the need for all races in the US to unite and fight the police total disregard for human lives as he believes the police problem transcend racial lines. He was quoted as saying "That's what it was. I don't care if he was black, white, whatever. I didn't see no gun. He had a book bag, but I never seen a gun."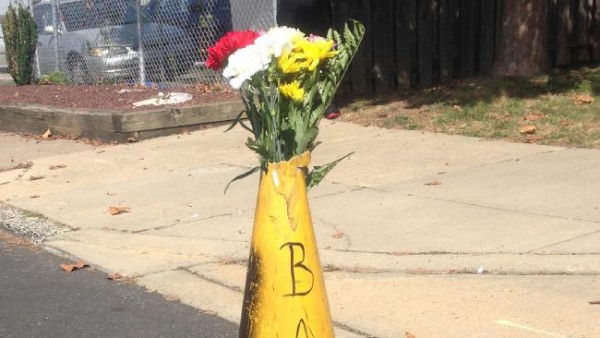 Family members and friends have already mourned the loss and it is likely that there is going to a protest rally calling for the appropriate sanctions. However, the police department has not even released the identity of the officers involved
---
You want to support Anonymous Independent & Investigative News? Please, follow us on Twitter: Follow @AnonymousNewsHQ
---
This Article (Bloody: Police Officers Open Fire On A Man In Wheelchair, Killing Him Instant [Video]) is free and open source. You have permission to republish this article under a Creative Commons license with attribution to the author and AnonHQ.com