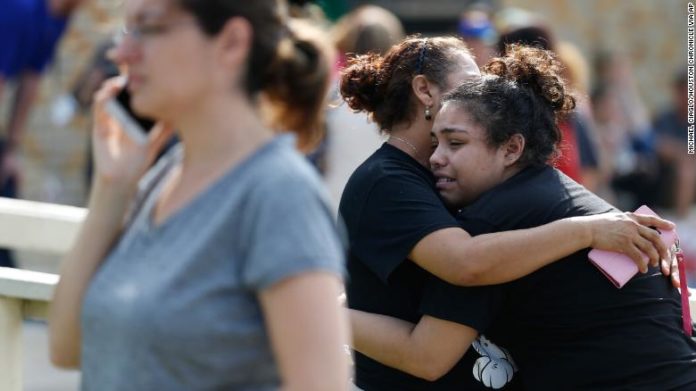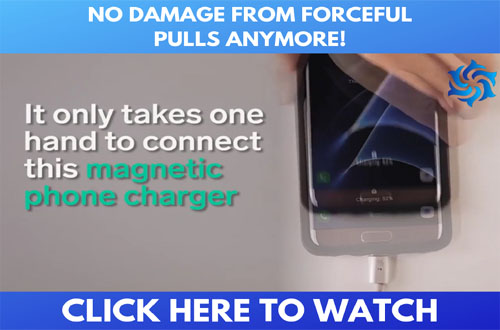 Ten people were killed and 10 others were wounded Friday morning by a teenager with a shotgun and a revolver at a high school in the southeastern Texas city of Santa Fe, Texas Gov. Greg Abbott said.
Authorities have said two people have been detained in the shooting at Santa Fe High School. The Galveston County Sheriff's Office identified the shooter as 
Dimitrios Pagourtzis
, who is 17.
He is in jail, accused of capital murder, the sheriff's office said. Nine students and one teacher died, a law enforcement official told CNN.
The alleged shooter used a shotgun and a .38 revolver that were legally owned by his father, Abbott told reporters. Two school resource officers were on the campus and confronted the shooter "early on in the process," Abbott said.
"It was going to happen eventually. It's been happening everywhere. I was ready to run out but my teacher told me to hide instead so that's what I did," another student said.
We grieve for the terrible loss of life, and send our support and love to everyone affected by this horrible attack in Texas. To the students, families, teachers and personnel at Santa Fe High School – we are with you in this tragic hour, and we will be with you forever… pic.twitter.com/LtJ0D29Hsv

— Donald J. Trump (@realDonaldTrump) May 18, 2018
Latest developments
• Officials are discussing whether to also bring federal charges against the shooting suspect, a federal law enforcement source told CNN. Because he is 17, it would require special permission from the US attorney general.
• One classmate told CNN the alleged shooter was "really quiet and he wore like a trench coat almost every day."
• Abbott said investigators have found journals on a computer and cell phone owned by the suspect.
• The governor offered his sympathies to the victims then 
called for lawmakers and others to come together
 to prevent more tragedies. "We need to do more than just pray for the victims and their families. It's time in Texas that we take action to step up and make sure this tragedy is never repeated ever again."
• Retired Houston Police officer John Barnes was one of the people shot at Santa Fe High School, a hospital official said. Houston's police chief tweeted that he visited the hospital where Barnes was being treated and that Barnes was "hanging in there." The officer was working as a Santa Fe officer, a police union official tweeted.
• The school district sent a statement to the community. In the letter officials said: "Today is a day to be in mourning those we have lost and nursing those who are hurt. We are in this together."
• President Donald Trump has ordered US flags at federal facilities be flown at half-staff.