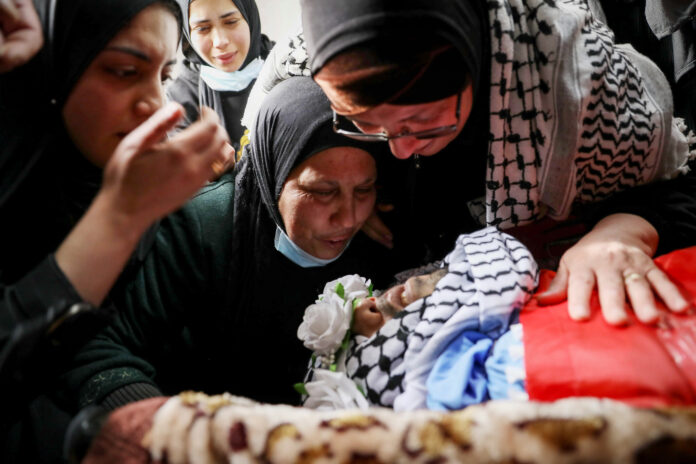 The Israeli military has once again killed a young Palestinian man by shooting him in the head. Meanwhile, operations in the occupied territories are being expanded. There were also violent scenes at the Al-Aksa mosque in Jerusalem recently.
A Palestinian was killed in an attack by the Israeli army in occupied territories in the West Bank on Wednesday. The Palestinian news agency Wafa reported, citing hospital sources, that the 21-year-old died from a gunshot to the head. Three other Palestinians were wounded in Jenin in the northern Palestinian territory, it said.
Just a week earlier, another Palestinian Teen was shot dead by the Israeli army:
Picture of the Palestinian martyr Hanan Khudour (18) who was killed by the Israeli occupation forces in Jenin. Hanan was a senior student about to graduate high school but an Israeli bullet stole that dream away from her. pic.twitter.com/paX41jS5d1

— TIMES OF GAZA (@Timesofgaza) April 19, 2022
Tensions between Israelis and Palestinians had escalated significantly in recent weeks. Since March 22, 14 people have been killed in several attacks on Israelis. Twenty-six people were killed in attacks by Israel, according to AFP information.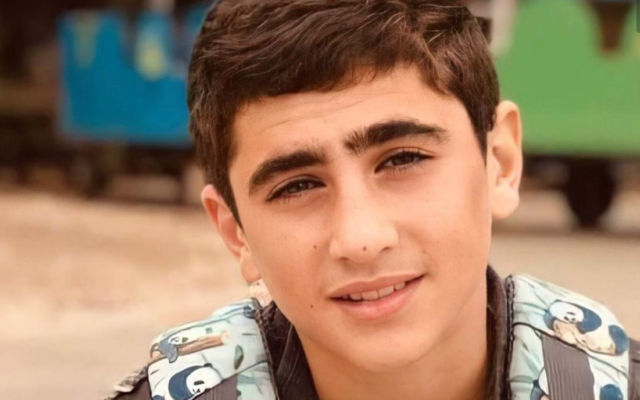 Violent scenes around Jerusalem's Al-Aksa mosque.
Israel has launched a major operation in the West Bank, focusing mainly on the Jenin area and the adjacent refugee camp. On Tuesday, Israeli soldiers had killed a 20-year-old Palestinian, also shot in the head, in an attack in another refugee camp near the city of Jericho. Scenes of violence had also recently occurred around the Al-Aksa mosque in Jerusalem.
Numerous people were injured in operations against demonstrators in clashes between Palestinian demonstrators and Israeli police.
Because of the tensions, a further escalation of the Middle East conflict is feared. Last year, unrest in East Jerusalem led to an eleven-day armed conflict between the Israeli army and Palestinians from the Gaza Strip.