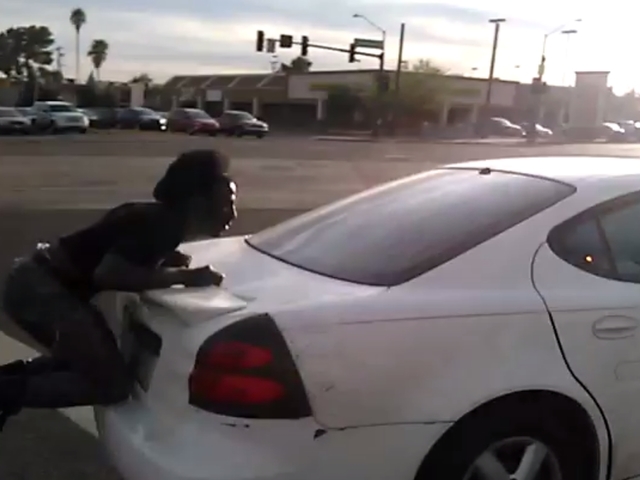 24-year-old Justin Finch was struck by a car outside the Zia Record Exchange at 19th Avenue and Camelback Road, in Phoenix, and clung to the car's trunk as it sped off down the street. Sounds like a scene you'd expect to see in an action movie, not a parking lot.
Luckily, Finch survived with just scrapes and bruises. "It was shocking. I was scared for my life for a minute. I got pinched between two cars… this leg got twisted around and stuff… I'm like, afraid," he said.
According to Finch, this was the result of a confrontation that began when passengers of the car – Orlando Munoz, 16, his uncle and his uncle's girlfriend – shouted a gay slur at him. He admitted to slamming one man to the ground in the ensuing scuffle, Fox reported.
Though cops stopped the car a half-mile away, police let everyone go. Finch, however, wants the people to face charges, saying, "I want justice. I really do." The case has been forwarded to the police unit that investigates hate crimes.
---
SOURCE: dailydot.com