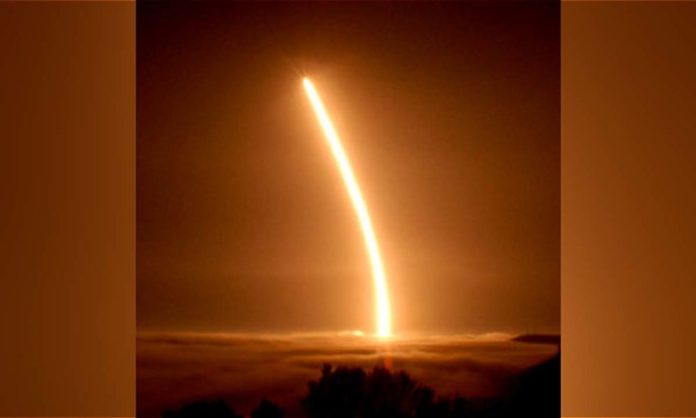 Theresa May, the Prime Minister of the British Government, says she lacks having information involving the test of an unarmed missile that can carry nuclear elements. The test in question went dramatically wrong in June 2016, misfiring towards the Florida coast, and was kept secret from the public.
The British government's program Trident involves submarines with nuclear capabilities, and has operated for the last twenty-three years.
The submarines' upgrades, said to cost almost $40 billion in taxpayers' money, was passed and approved in a parliamentary vote in July, 2016, just one month after the failed test.
Details of the incident have only been revealed to the public after PM May was asked to explain herself in the House of Commons about why a cover up occurred. During a BBC interview, PM May also declined to discuss the situation several times.
During the BBC interview, when the questions concerning the failed tests were asked, the British Prime Minister declined to answer, rather, diverting the questions to the Trident system agenda. PM May said she has complete faith in Trident and shifted focus to renewing the Trident systems on four submarines.
However, once media attention questioned the Trident system's reliability, a spokesperson on behalf of the Prime Minister's office admitted they were unaware of its failure.
Furthermore, the Ministry of Defence for the United Kingdom does not deny the failed tests, defending that Trident's capabilities and effectiveness as unequivocal.
The MoD further remarked by saying that the month before the failed test, the British Navy had conducted several routine unarmed Trident tests from their HMS Vengeance to check the capabilities of its crew and the submarine. The test was successful, certifying the crew and HMS Vengeance, labelling it sea worthy.
The British government currently has four submarines that house Trident systems, with only one of them permanently surfing the seas, readily armed.
Source: Anonews
---
This article (British Nuclear Missile Flies in Wrong Direction, Heads to United States in Failed Test) is a free and open source. You have permission to republish this article under a Creative Commons license with attribution to the author and AnonHQ.com.
---
Supporting Anonymous' Independent & Investigative News is important to us. Please, follow us on Twitter: Follow @AnonymousNewsHQ