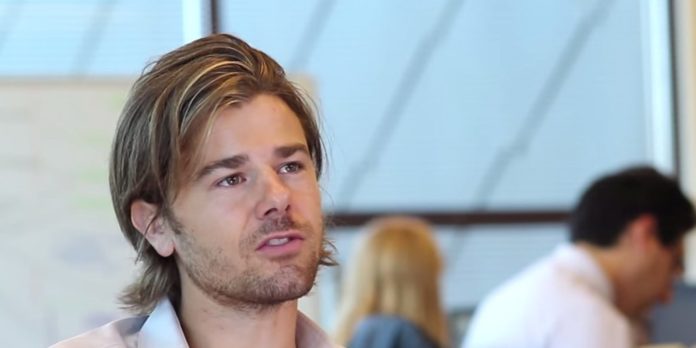 Dan Price, the Gravity Payments CEO who slashed his own $1.1 million salary to raise the minimum pay of his 120-member staff to at least $70,000 a year in 2015, has been taken to court by his elder brother, Lucas Price, co-founder and director of Gravity Payments, for violating his rights as a minority shareholder and breaching duties and contracts.
According to the court records, Dan and Lucas founded Price & Price as a merchant-services company in 2004. In 2006, Dan became Price & Price's CEO but following disagreements the brothers restructured Price & Price into a new company, Gravity Payments, in 2008. The new contracts allowed Dan to continue as CEO but limited his compensation, reduced Lucas' role in the firm but protected his minority-shareholder rights.
However, the lawsuit alleges:
"Since gaining majority control, Daniel has engaged in a campaign designed to enrich himself and favor his majority interest in Gravity Payments to the detriment of Lucas and his minority interest. Among other wrongdoing, he has improperly used his majority control of the company to pay himself excessive compensation and to deprive Lucas of the benefits of ownership in Gravity Payments. Daniel's actions have been burdensome, harsh, and wrongful, and have shown a lack of fair dealing toward Lucas."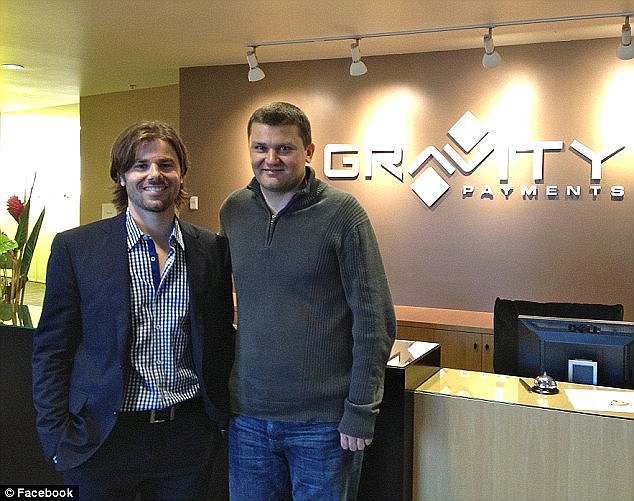 Seeking unspecified damages, Lucas has asked the court to order Dan to buy his 30% share of Gravity and to provide a complete accounting of its transactions, financial affairs and financial records – or dissolve the firm.
In a declaration filed on January 26, 2016, Dan said the lawsuit had damaged Gravity Payments' business as well as resulted in "significant personal costs" to him.
"For example, we had negotiated terms with a major new customer — a well-known Seattle restaurant owner. That company has since put off any deal until after this litigation is resolved. Homestreet Bank, which provides Gravity's credit facilities changed position in lending negotiations and deferred more favorable terms, including eliminating my personal guaranty pending resolution of the suit.
"The suit has also caused me significant personal costs. I have reimbursed the costs for Gravity Payments' document production because Lucas Price refused to consent to Gravity Payments' indemnification of the cost for that production. To finance this, I have borrowed against my retirement plan. I also attempted to mortgage my home and rental property, but so far these loans have been denied based on the ongoing lawsuit."
The Twist
Dan claims Lucas filed the lawsuit in response to the pay increase. Though the lawsuit was indeed filed on April 24; 11 days after the $70,000 announcement, according to court records, Dan was officially served a notice – dated March 13 – on March 16, one month before the generous pay increase.
So was the pay increase a reaction by Dan to the lawsuit?
According to Ryan Pirkle, who runs Gravity's communications, Lucas gets paid dividends from Gravity's profits as minority shareholder; and those profits are obsolete when you raise the wages.
Or did Lucas file the lawsuit after the pay increase intentionally?
According to Lucas' attorney, Greg Hollon, Dan indeed informed his brother of the pay increase through an e-mail on April 9. Inc. reports that Lucas refused Dan's offer to buy him out for $4 to $5 million and filed the lawsuit "perhaps to pressure Dan to sell when Gravity was in the limelight, thus maximizing the value of Lucas' share".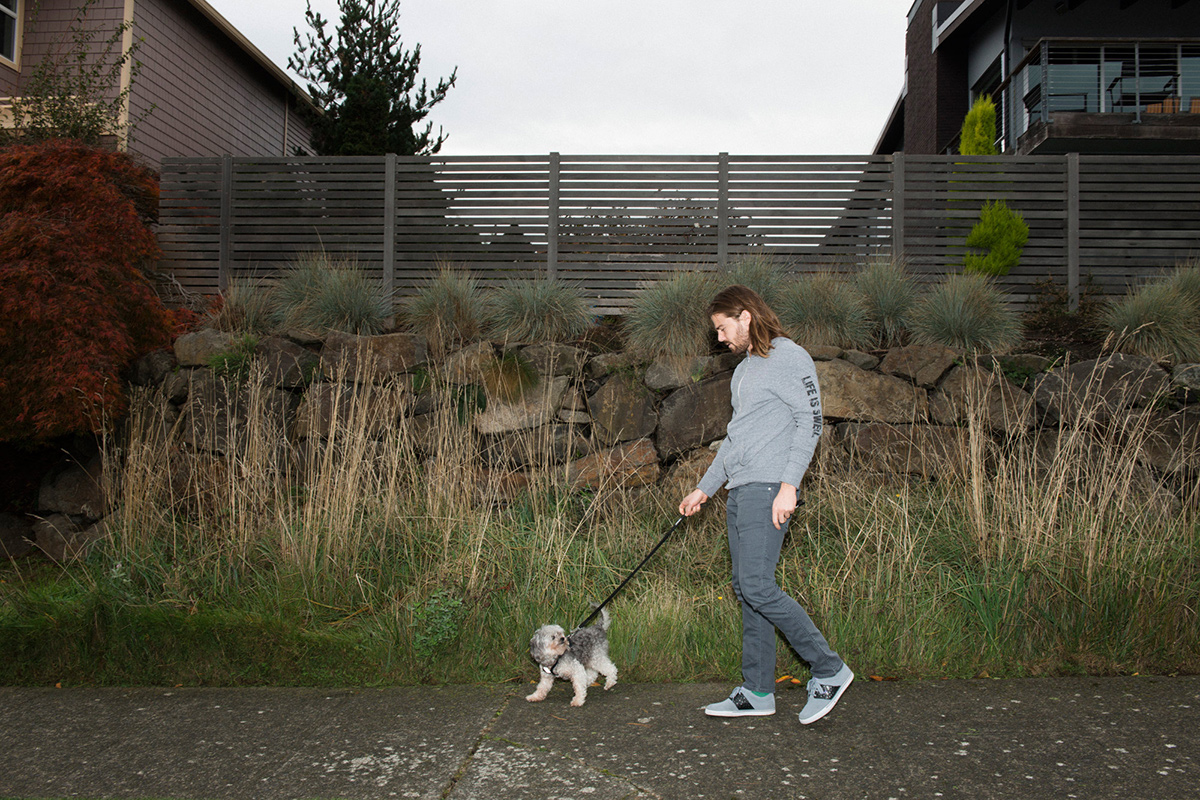 The curious case of "excessive compensation":
A. According to the Gravity shareholder agreement, any modifications to Dan's employment agreement, but not the amount of his compensation, require a unanimous vote; however, Dan told Inc. that he had "never given himself a raise in the history of the company without Lucas agreeing to it". He also speculated that "the pay raises were probably the last straw" in Lucas' attempt to force liquidate the entire firm or pressure Dan to make a higher offer [for his shares].
B. Gravity Payments' net revenue was more than $16.1 million in 2014. The top quartile of companies with similar net revenue is $373,000, so effectively Dan's compensation was nearly three times more than the highest paid CEOs at similarly-sized companies. Further, Sam Parr of The Hustle observed:
Dan claimed that the Gravity Payment's board (made up of himself and his brother Lucas) approved his salary. This, however, is not true. Lucas Price objected to Dan's salary, but because Dan owns the majority of the company he was able to overrule his brother. With this money, Dan bought a $900,000 house in cash.
The Update
Seeking to dismiss three of Lucas' causes of action – breach of fiduciary duty; breach of contract; and equitable relief – Dan moved a motion for partial summary judgment on February 12, 2016. On April 4, Seattle's King County Superior Court's Judge Doyle dismissed Lucas' breach of contract and equitable relief claims but allowed the claim for breach of fiduciary duty. Another cause of action, alleging minority shareholder oppression [which was not part of the summary judgment motion], will remain for trial.
The Dark Secret
During a TEDx talk at the University of Kentucky on October 28, 2015, Dan's former wife Kristie Colón, speaking about the power of writing to overcome trauma, alleged that her former husband abused her during the 6 years they were married. She told the audience that she once locked herself in her car, "afraid he was going to body-slam me into the ground again or waterboard me in our upstairs bathroom like he had done before". Colón also shared an abusive episode with the listeners:
"He got mad at me for ignoring him and grabbed me and shook me again. He also threw me to the ground and got on top of me. He started punching me in the stomach and slapped me across the face. I was shaking so bad."
While Dan denied the allegations, the video was deleted by the university after a media firestorm started to brew. Colón, who claims she was silenced, stands behind the domestic abuse allegations.
---
This Article (Brother Sues Gravity CEO — Who Set $70K Minimum Wage — For Being Greedy; Ex-Wife Paints Him As Demon) is free and open source. You have permission to republish this article under a Creative Commons license with attribution to the author and AnonHQ.com.