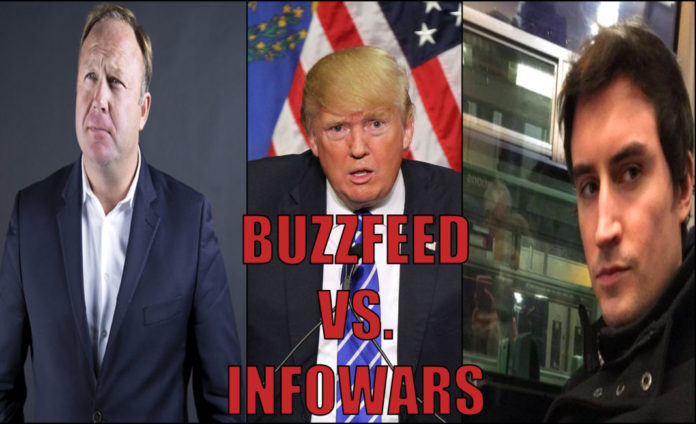 In what appears a BuzzFeed News vendetta (or scramble to asscover themselves) against Infowars, and any other media outlet and person who has labelled the site as 'fake news,' BuzzFeed have released their own 'scoop' on Infowars' Alex Jones, Donald Trump and former Breitbart executive, Steve Bannon.
BuzzFeed claims that a Markus Muir has deliberately fed Alex Jones' editor Paul Joseph Watson "bullshit" deemed as a prank, to misinform the site about harmful footage of Trump.
Muir, who admits to BuzzFeed that he set up a false Twitter account to trick the editor, verified his claim by providing screenshots of his prank, as though it was something to boast about.
Muir at the time, claimed to be an NBC employee when he contacted Watson via DM, stating he had information that was "nuclear in impact." He then went on to state that he can supply further names for the leak regarding this.
Watson responded in kind, saying he could prepare an article on the same night "if you want to give me whatever other details you are comfortable with."
Earlier this month, BuzzFeed was the target of Trump's anger after it released an unsubstantiated and unverified dossier supposedly detailing compiled Russian intelligence on the President-elect. CNN, who also released an article surrounding this purported claim was labelled as 'fake news.' Trump lashed out at BuzzFeed News, calling it a "failing pile of garbage."
"It's a disgrace that that information would be let out," Trump said. "I saw the information; I read the information outside that meeting. It's all fake news — phony stuff. It didn't happen."
Obama also weighed in during an NBC interview, saying that ""if they [the news] do a bad job, I'll say, 'You're fired."
Muir said of his prank that this is the evidence showing the level of competency in these sites. "There's no level of judgment from these people claiming to be journalists, there is no rigour whatsoever, and they're the first people to see an article from the New York Times or CNN or BuzzFeed and call it fake news."
Muir also continued with the Russians-did-it line, failing to mention the unsubstantiated dossier published by BuzzFeed and CNN.
"Another scary thing is that this is just me doing it and it took 20 minutes. If, say, the Russians are setting up things to put out disinformation they clearly don't need a sophisticated process.
"They can just give that idiot a story and he'll run with it."
The comments section on BuzzFeed weighed in heavily on the topic:
"Supreme purveyors of junk Buzzfeed are reporting about another trash news outlet reporting on fake news apparently in some attempt to appear high and mighty but just appearing desperate. Trash eats itself," one comment said.
"sad buzzfeed..just because you guys got your reputation destroyed , doesn't mean you should try to destroy others..geez..what..are all your reporters just a bunch of highschool girls?" another said.
"Difference is our new president thinks InfoWars is entirely credible and CNN is "fake news."
"InfoWars isn't exactly the posterchild for credible news. Anyone touting Alex Jones (or Buzzfeed) as real news is less credible than someone using Wikipedia for an official citation. Buzzfeed basically just dumpster fire'd themselves and invited CNN along for the ride. ~Ironically, CNN is a "partner" in an effort known as the First Draft Coalition that is dedicated "to improving practices in the ethical sourcing, verification and reporting of stories that emerge online."
Paul Watson's initial Twitter feed on Jan. 17 at 12:29PM also tells a damning picture between the lines, that CNN/BuzzFeed are set to release the "damaging new Trump tape." We're hoping that BuzzFeed didn't set up Muir to leak the fake information…if it walks like a duck and talks like a duck…I'll leave the rest for you to make up your mind.
An NBC source tells me CNN/Buzzfeed is set to release a damaging new Trump tape 48 hours before the inauguration. https://t.co/uiGat6FmWL

— Paul Joseph Watson (@PrisonPlanet) January 17, 2017
Followed by a BuzzFeed release on Jan. 19 at 10:30AM not 48 hours after the DM to InfoWars…impressive.
This Guy Tricked Infowars Into Publishing A Completely Fake Report On Trump ?https://t.co/RxeKSRFqy4 pic.twitter.com/ALRa9ev9L7

— BuzzFeed News (@BuzzFeedNews) January 18, 2017

Irrespective, the true culprit of the crime in this instance is 27-year-old Markus Muir, a supposed marketing professional from Glasgow who barely has a skerrick of online presence. It makes you wonder if any of this was true in the first place.
---
This article (BuzzFeed School Yard Antics Goes Viral After Catching the 'Scoop' on InfoWars) is a free and open source. You have permission to republish this article under a Creative Commons license with attribution to the author AnonWatcher and AnonHQ.com.
---
 Supporting Anonymous' Independent & Investigative News is important to us. Please, follow us on Twitter: Follow @AnonymousNewsHQ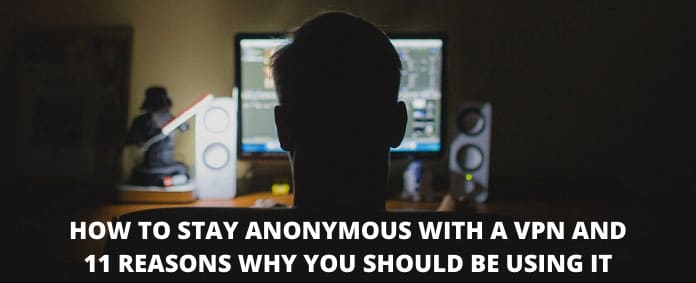 Get Your Anonymous T-Shirt / Sweatshirt / Hoodie / Tanktop, Smartphone or Tablet Cover or Mug In Our
Spreadshirt Shop
!
Click Here
Remove all ads by clicking here