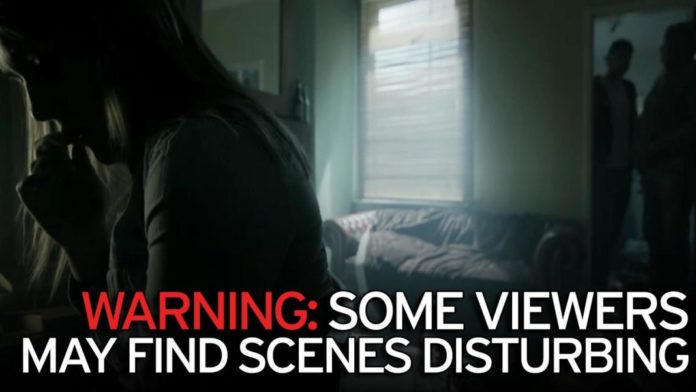 A 15-year-old Leicestershire schoolgirl Kayleigh Haywood was brutally raped and mercilessly killed by 29-year-old Stephen Beadman, just two weeks after meeting his 28-year-old next-door neighbor Luke Harlow on Facebook.
According to Kayleigh's Love Story, a five-minute film that reconstructs the last moments of Kayleigh's life, she was contacted with flirty messages by Luke on Facebook on October 31, 2015.
Over the course of 13 days and 2643 messages, he portrayed himself as a fun loving, affectionate, charming, and mature guy and told her how beautiful she was, how special she was, how much he loved her, how much she cared for her, and how he was different from the rest — basically, everything a teenager wanted to hear.
Lured by his charisma, Kayleigh agreed to lie to her parents and stay over at his flat in Ibstock on November 13. After Martin, her father, dropped her off outside her school thinking she was going to stay with her best friend, Kayleigh went to Luke's flat where he plied her with alcohol and sexually assaulted her.
After getting her drunk and sexually assaulting her, Luke invited Stephen to join in with the abuse. Kayleigh was held against her will and was sexually touched by the duo for two days before the half-naked teen tried to flee Luke's flat in the early hours of November 15.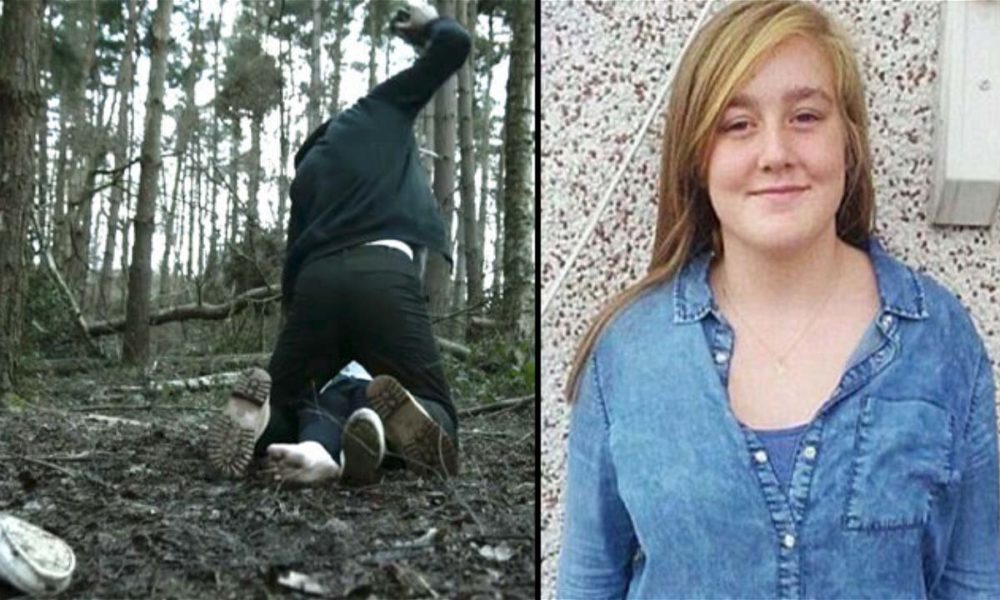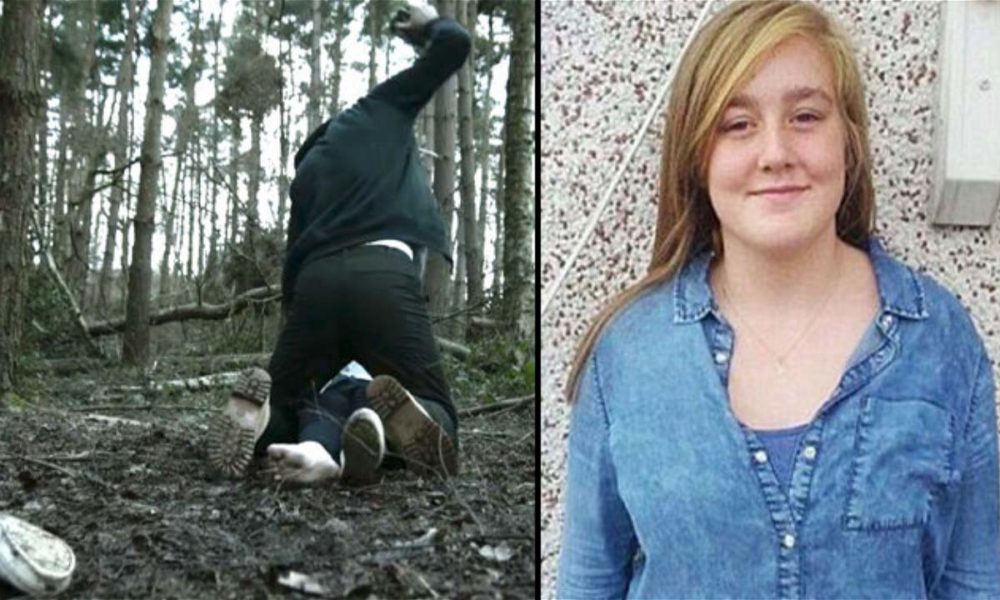 According to the prosecutors, Stephen caught Kayleigh, forced her to walk more than 2 kilometers to a remote farmland where he then brutally raped her; when she tried to fight him off by scratching his face and hitting him with a brick, Stephen savagely hit the young girl's head with a rock till her last breath.
After a desperate search involving hundreds of police officers and members of the public was launched, Kayleigh's body was found in Sence Valley Forest Park three days after her death. She had suffered massive head and facial injuries and had to be identified by her dental records. A postmortem revealed that she had been raped before she was battered with a blunt instrument and dumped in a field.
Stephen and Luke were arrested after a witness claimed to have seen Kayleigh being pinned down on a path by Stephen at about 3.30 am on November 15 but had mistaken him for a police officer making an arrest.
Later, Stephen admitted to charges of murder and rape, while Luke pleaded guilty to two sexual offenses against Kayleigh and grooming her online. In July 2016, Stephen was sentenced to life imprisonment (at least 35 years) for the rape, false imprisonment and murder of the teenager, while Luke was given a 12-year jail term for false imprisonment and grooming.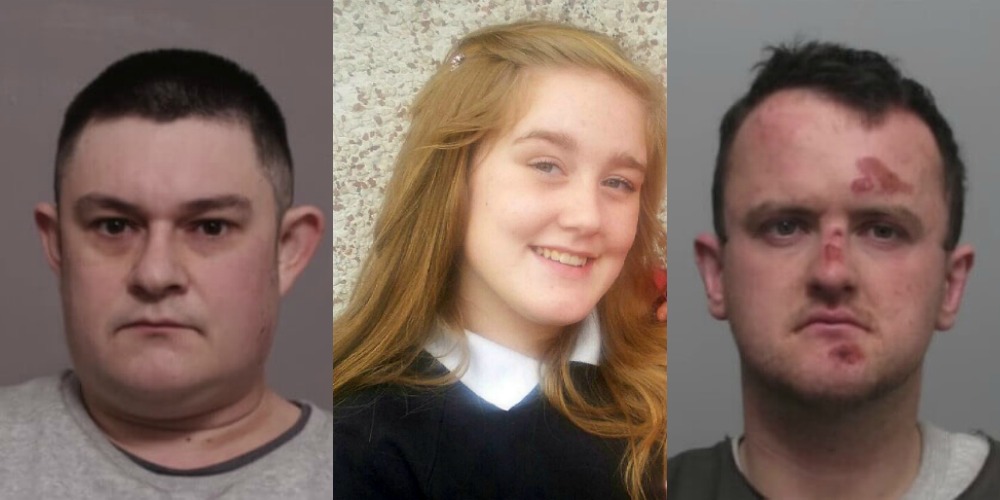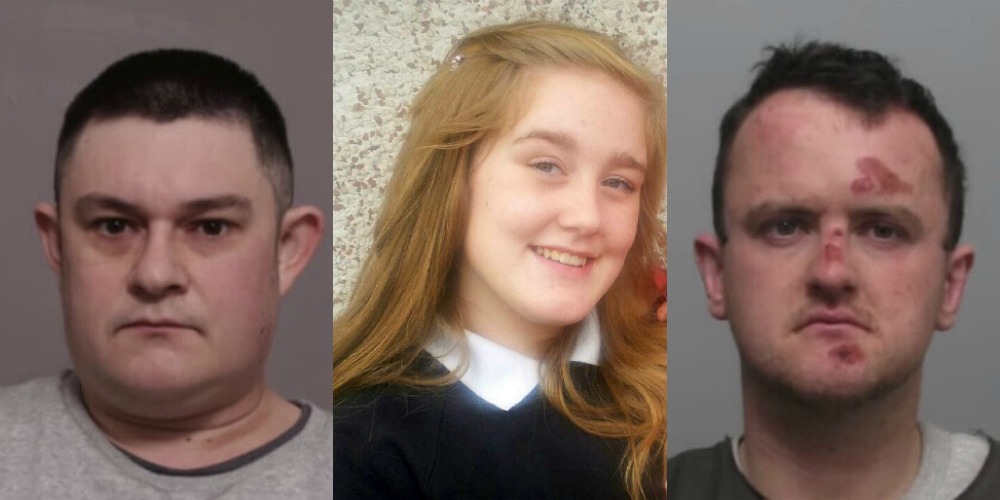 Now, Kayleigh's heartbroken, grief stricken and utterly devastated family is trying to make sure what happened to their daughter doesn't happen to anyone else:
"We will never again see our beautiful daughter Kayleigh.
"We won't be able to cuddle her, to care for her or be able to protect her.
"My heart aches every minute of every day. So does her father Martin's and her brother Kyle's, the hearts of our other children and of all those who knew and loved Kayleigh.
"Our world changed forever the day that Kayleigh received that Facebook message. But we are determined that Kayleigh lives on, and not just in our hearts.
"We want her to help protect children — today and in the future. When the police asked us, last December, if they could make a film about Kayleigh, we didn't hesitate to give them our total support.
"We wanted this film made. It serves as a warning — to children and to parents — of the very real dangers of online grooming.
"We want every child aged 11 and upwards to see this film, both in this country and abroad. Because this film is our beautiful daughter's tragic legacy."
Kayleigh's Love Story, a film produced by Leicestershire Police recreating Kayleigh's tragic legacy, is being shown to schoolchildren across the United Kingdom to share the tell-tale signs of children who are being groomed on the Internet, warn parents and children of the dangers of grooming on Facebook, and highlight the importance of staying safe online.
In addition to versions for blind and deaf children, the film has been made in Urdu, Polish and Gujarati. So far, 35 children have reported possible cases of grooming after seeing Kayleigh's story. Roger Bannister, Leicestershire's deputy chief constable, told The Sun:
"What happened to Kayleigh was horrific but we are pleased that some good is coming from the awful tragedy and that this film is raising far greater awareness of the dangers of online grooming and the signs that it may be happening.
"It contains a really important message, a message for children and parents alike, and I believe it has the potential to keep many tens of thousands of children safe from the threat posed by predators online."
---
This article (CHILLING VIDEO: 15-Year-Old Schoolgirl Brutally Raped, Murdered After Being Groomed on Facebook) is a free and open source. You have permission to republish this article under a Creative Commons license with attribution to the author and AnonHQ.com.
---
Supporting Anonymous' Independent & Investigative News is important to us. Please, follow us on Twitter: Follow @AnonymousNewsHQ