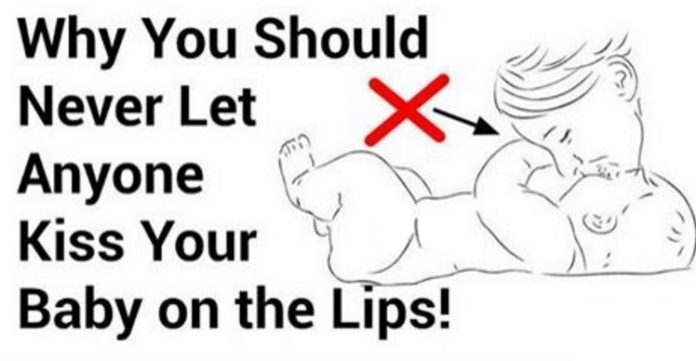 Do you, your friends or relatives kiss your child on the lips? If so, you must stop doing it immediately. Not because a few see the natural expression of love as an inappropriate transgression or sexually inappropriate, but because this kind of perfectly acceptable intimacy between an adult and a child can be life threatening to the latter.
10-year-old Briony Klingberg had been severely unwell at her Adelaide Hills home. Her mother, Bridget Klingberg, took her to see Health on Kensington general practitioner Dr Christopher Heinrich, last January, after becoming concerned. Briony had been vomiting, had trouble swallowing, and had an ongoing high fever for almost a week. Dr Heinrich administered an antibiotic on January 13, as she had ulcers in her mouth, enlarged glands and sore throat. Blood tests appeared to confirm she had glandular fever because of an abnormal liver function.
Apart from Dr Heinrich, Briony was seen by five doctors over a five-day period including Summit Health general practitioner Dr Christopher Say, who detected ulcers on her tonsil bed on January 15, but not once suspected she was suffering from herpes simplex virus. However, after her condition deteriorated, Briony was taken to Adelaide's Women's and Children Hospital. Unfortunately, it was too late for the child; she suffered a seizure in the car park, was admitted to the Paediatric Intensive Care Unit, but died in the early hours of January 18 after her life support was turned off. Her illness remained undiagnosed until an autopsy showed the cause of death was multiple organ failure due to overwhelming herpes simplex infection.
Although, Dr Alice Rogers, a junior doctor who saw Briony at the Women's and Children's Hospital, thought the girl had laryngitis and was dehydrated, and had unusual ulcerations on her throat, feeling that she should have been admitted, senior Dr Davinder Gill deemed that the child was well enough to go home. A grieving and heartbroken Bridget told ABC News:
"We never went home with a diagnosis, it was all a guess. Everyone kept sending us home so we thought she couldn't be that sick. I had the sense not to bring her back [to the hospital] unless she got worse, for us she wasn't necessarily getting worse, she just wasn't getting better. We couldn't stop the pain, we couldn't stop the fever. But I didn't want to re-present down there with the same things they sent us home for. I felt I couldn't really go back because they said bring her back if she gets worse."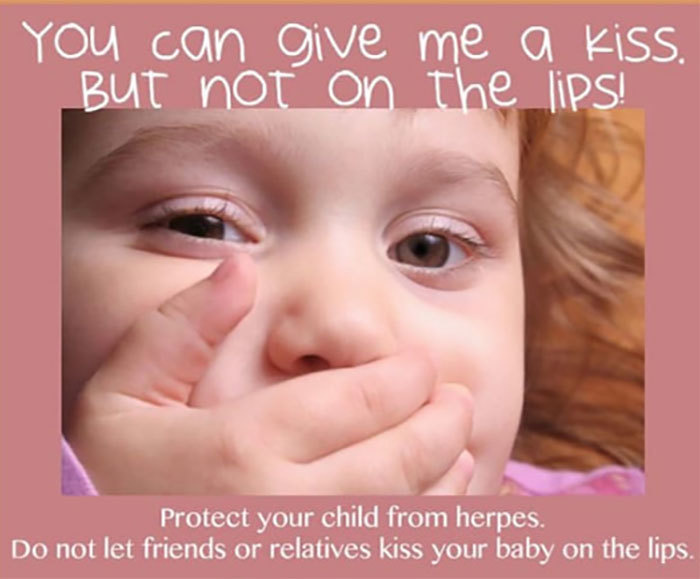 How did Briony get herpes simplex virus?
According to the World Health Organization, herpes simplex virus type 1 (HSV-1) is a highly contagious infection.  Oral herpes infection is mostly asymptomatic, and the majority of people with HSV-1 infection are unaware they are infected. Experts warn most HSV-1 infections occur during childhood and are transmitted primarily by contact with infected saliva, mostly when an infected adult kisses a child out of affection.
Chances are, Briony also acquired the lethal infection from one of her acquaintances, and since symptoms of herpes (including painful blisters or ulcers at the site of infection) go unrecognized, neither her family nor the doctors could diagnose it on time to save her life.
Death of a young girl from herpes simplex virus, that led to massive organ failure was a rare case…https://t.co/HjyHng6Yw6 #9News

— Nine News Adelaide (@9NewsAdel) July 4, 2016
---
This article (Chillingly Scary: Here's Why You Should Not Allow Anyone to Lip Kiss Your Child) is a free and open source. You have permission to republish this article under a Creative Commons license with attribution to the author and AnonHQ.com.
---
Supporting Anonymous' Independent & Investigative News is important to us. Please, follow us on Twitter: Follow @AnonymousNewsHQ