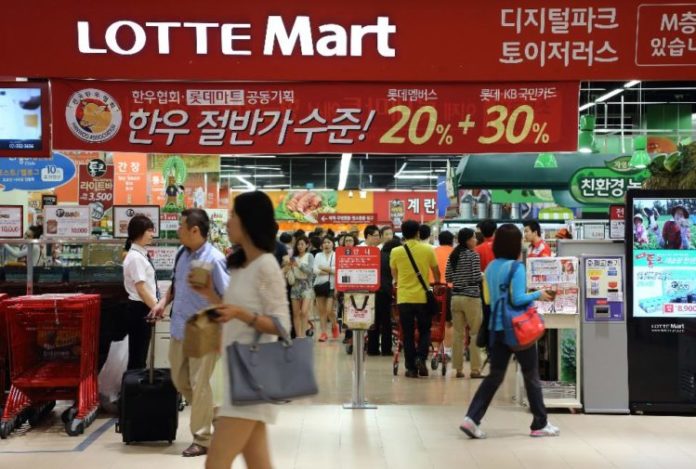 The big news now in the Northeast Asian regions is the Terminal High Altitude Area Defense (THAAD) deployed to South Korea by the US. The US claims it is alarmed by North Korea's increasingly provocative behavior in the Korean Peninsula, hence the deployment of the weapon to protect South Korean and US interests.
THAAD is an advanced anti-ballistic missile system designed to shoot down short, medium, and intermediate ballistic missiles in their terminal phase. The method, naturally, unnerves any nation situated within its range.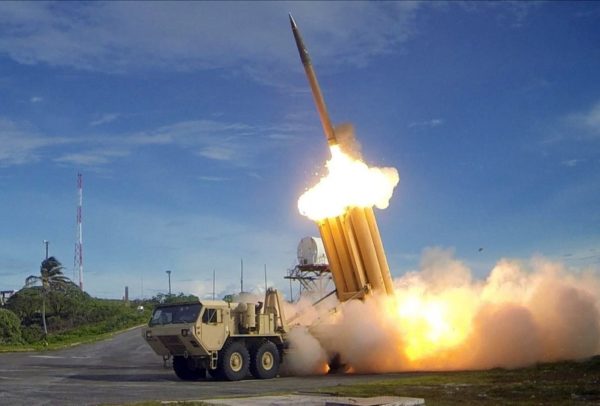 The US and South Korean actions have angered the regional powers, China and Russia. These two countries are not only regional powers but also major world players. South Korea allowing the US to deploy a volatile weapon like THAAD at their doorsteps, is the equivalent to a national security threat to their countries. There is no doubt that if the deployment of THAAD occurred in Mexico by China or Russia, the US would construe it as military aggression. Both countries have issued a joint statement demanding that South Korea back down from installing the weapon.
Nonetheless, the South Korean government isn't ready to listen to the concerns expressed by the two regional heavyweights. South Korean officials have said they expect the missile system to start operating this year. One unidentified official even said he believes the weapon, in its entirety, could be deployed by the end of August.
Although Russia is worried about the installation of the weapon in the region, it is only moderately expressing its concerns.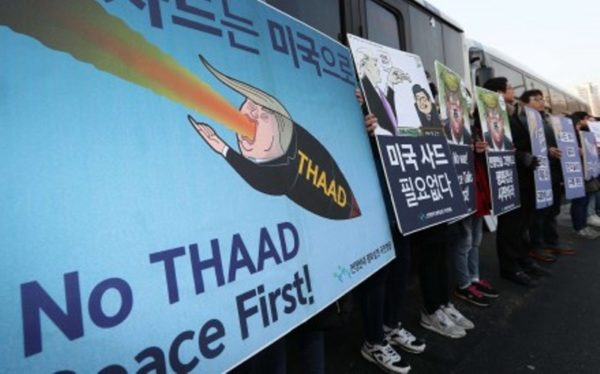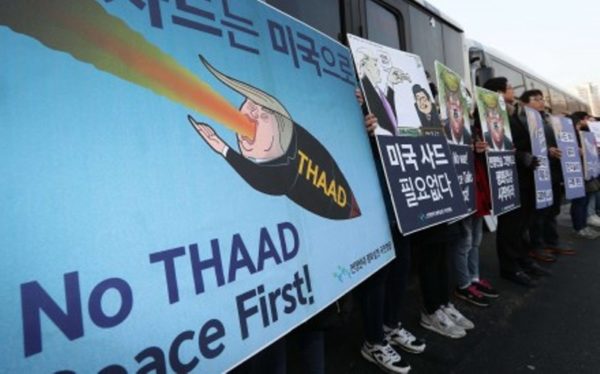 China, on the other hand, is taking a more radical approach. China argues that THAAD could be used to track its military operations. As a result, China has launched a special economic pressure against South Korea, aiming to deter it from installing the weapon.  The world's most populous country has called on its citizens to boycott all things from South Korea.
The South Korean government has already signed a land swap deal with the multinational retail conglomerate, Lotte.  The deal will see Lotte exchanging its golf course for another location. The golf course will then become the future home to THAAD.  Lotte has business interests in China. The company was due to take a multibillion dollar real estate project in China, but Chinese officials have canceled the deal. Citizens too are responding to the call to boycott South Korean products or services. This is taking a heavy toll on South Korean companies doing business in China.
"No one wants to shop here when our government is having some sort of dispute with South Korea. Luckily we don't have angry protestors around so we can still operate," a Chinese saleswoman at Lotte Supermarket in Beijing's Chongwenmen district told Forbes in an interview.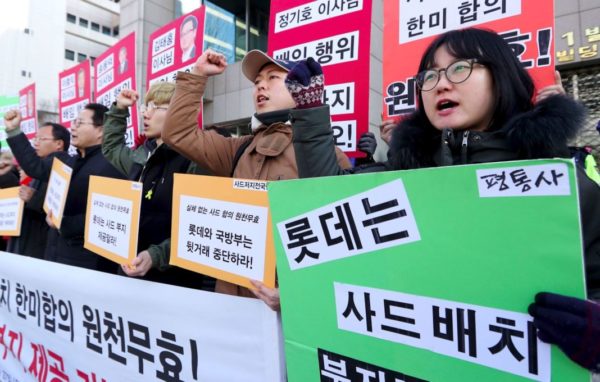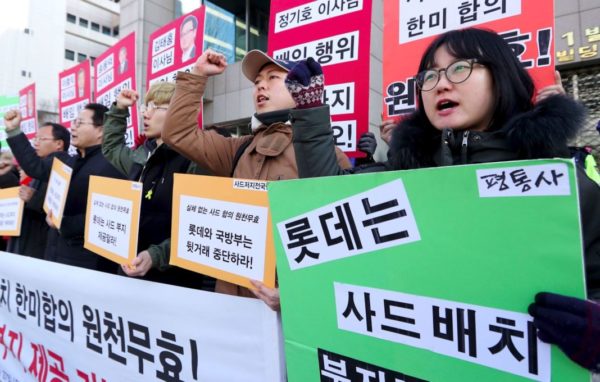 The state-run newspaper, China Youth Daily wrote a full editorial supporting the boycott of Lotte. The paper said: "Lotte turned over its land to the South Korean government out of so-called national security concerns. Such reckless behavior will be boycotted by Chinese consumers, who have every right to say no to this company."
The extensive economic losses have resulted in mass closures of Lotte stores across China.
Apart from the Lotte boycott, China has also denied visas to South Korean pop stars who were due to perform in the country. China has also removed South Korean television dramas and broadcasts, and has ordered all online travel agencies to stop selling South Korea-related tour packages.
Particularly on tourism, the new measure will hit South Korea hard. According to statistics by the Korea Tourism Organization, Chinese travelers accounted for half of all visitors to the country in 2016. A popular Chinese travel agency, Tuniu, said the company took down South Korea-related products because customers' demand has sharply reduced, following the arrival of the THAAD missile defense system.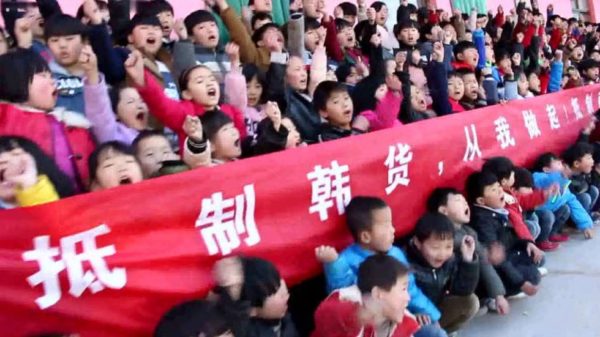 The Swiss bank, Credit Suisse reports that if the travel ban is left in place by China, it could lead to a 20% (equivalent to $261 billion) decline in South Korea's Gross Domestic Product growth this year. The bank currently forecasts the South Korean economy to grow at 2.5%.
Many analysts believe this economic pressure will compel South Korea to think twice before installing the weapon.
"They [Chinese officials] believe it is feasible to get a reversal of the THAAD decision by putting an economic impact on the big [South Korean] companies. But the deployment might already be partly completed and hard to reverse", said Andrew Gilholm, director of Greater China & North Asia analysis at consultancy Control Risks.
In fact, Chinese citizens have responded positively to the boycott call from their leaders. This isn't the first time Beijing has used nationalism as a diplomatic weapon. In 2012, China encouraged its citizens to boycott Japanese products following Tokyo's control of disputed islands in the possibly resource-rich East China Sea.
South Korea will elect its new president in May, following the ouster of Park Geun-hye over corrupt practices. Whether the new president reconsiders the country's decision on THAAD is to be seen. The Chinese are planning another strong economic measure to disrupt business fortunes of South Korean consumer electronic giants, including Samsung and LG.
---
This article (China's Economic Pressure on S. Korea over THAAD to Cause $261 Billion Loss) is a free and open source. You have permission to republish this article under a Creative Commons license with attribution to the author and AnonHQ.com.
---
Supporting Anonymous' Independent & Investigative News is important to us. Please, follow us on Twitter: Follow @AnonymousNewsHQ