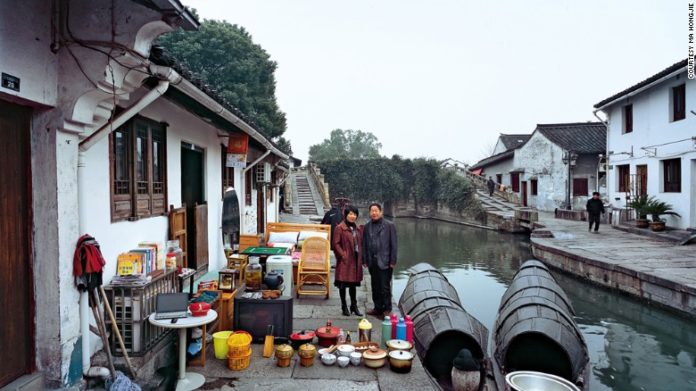 Photographer Ma Hongjie spent 11 years to document the family belongings of 45 families across China to portray how almost 100 million people struggle daily for an ordinary life. His photo collection titled The Family Belongings of Chinese People tells the stories of those who have been bypassed by China's economic boom – people living on the bottom rung of society surviving on as low as $1 a day.
The album, which includes around 90,000 words of text in both Chinese and English, has dozens of humble rural families across the country pose in front of everything they 'possess' – daily essentials and tools of trade.
"Are they satisfied? No. But they have no choice but to accept whatever happens to them. But they try to live with however little they possess. They suffer from silence," Ma said adding he was stunned by the diversity of cultures and lifestyles he came across and that it was harrowing to witness these traditions erode.
1. A family outside their home in the Xiaozhai Tiankeng sinkhole, Fengjie county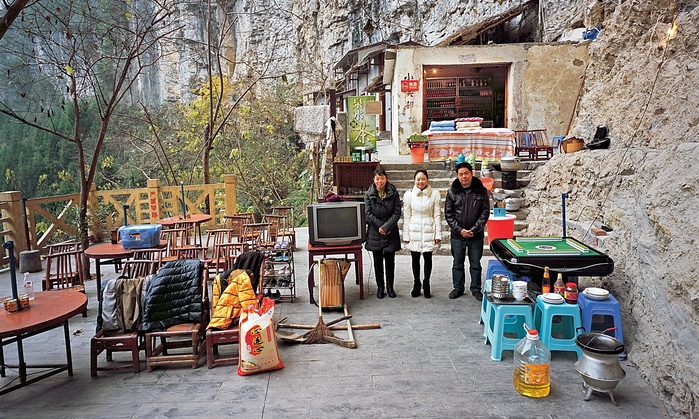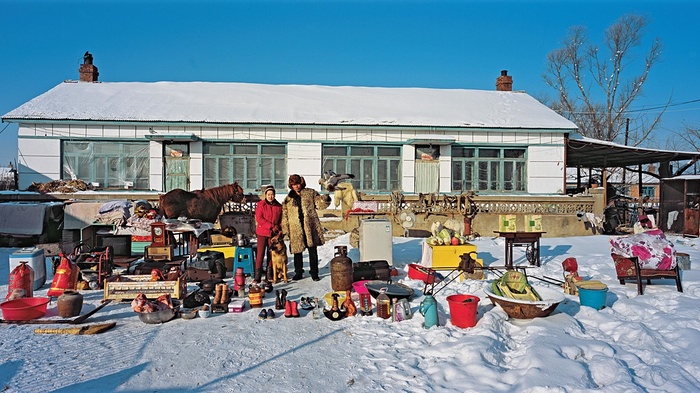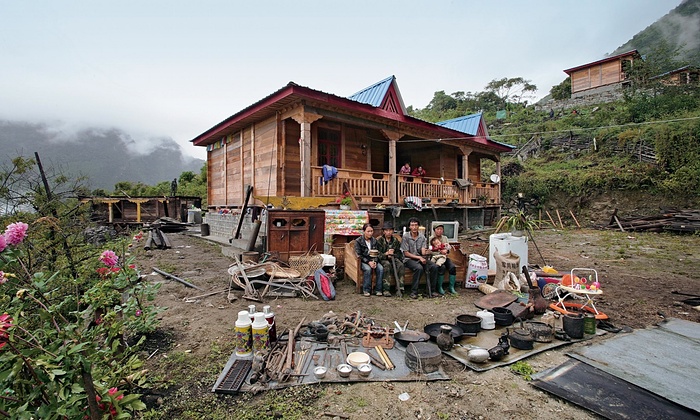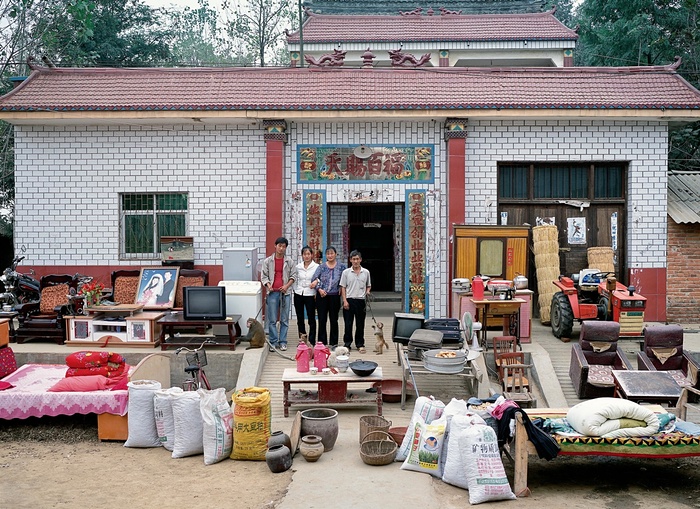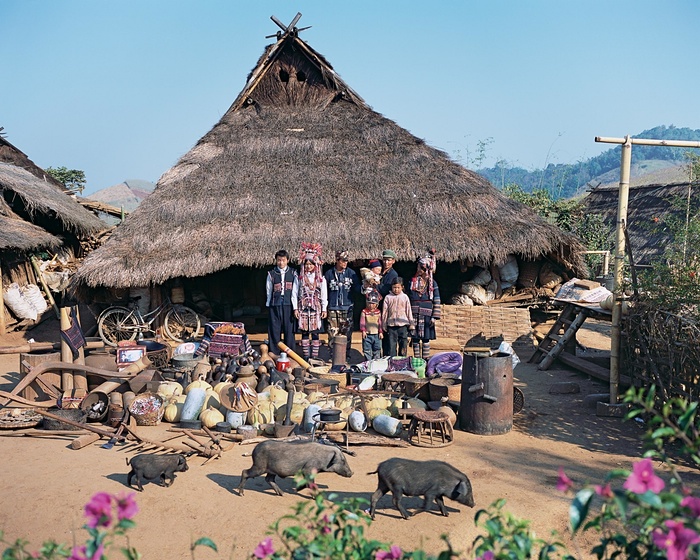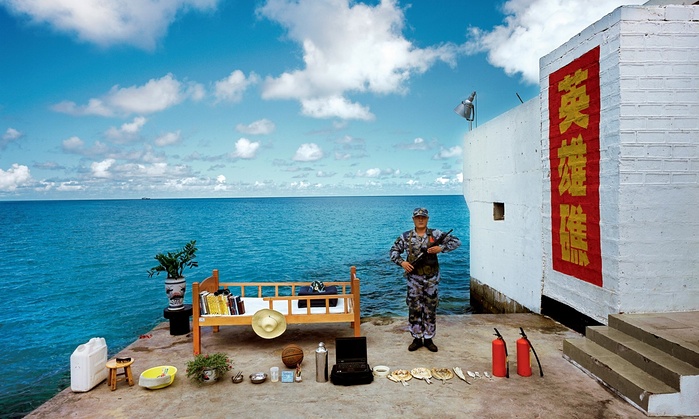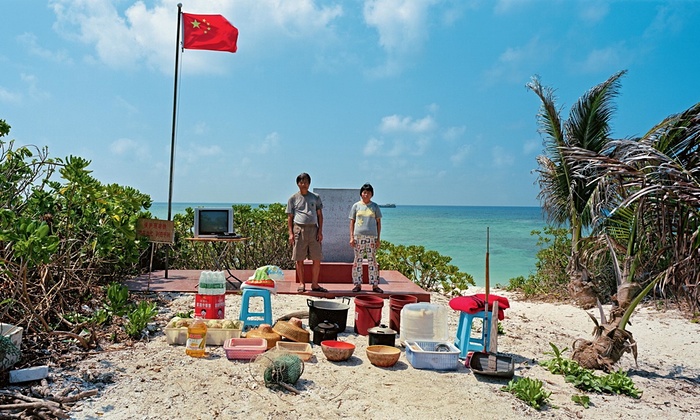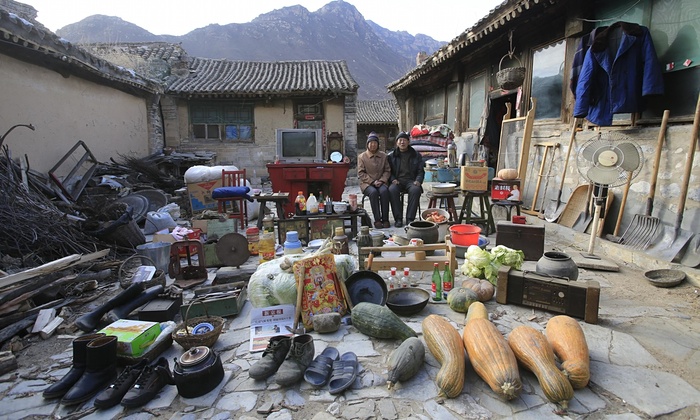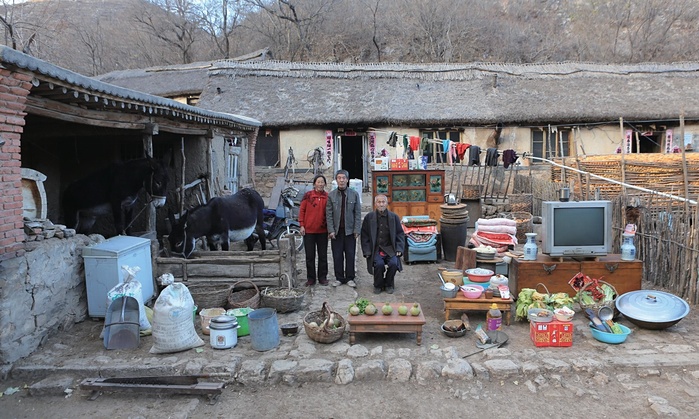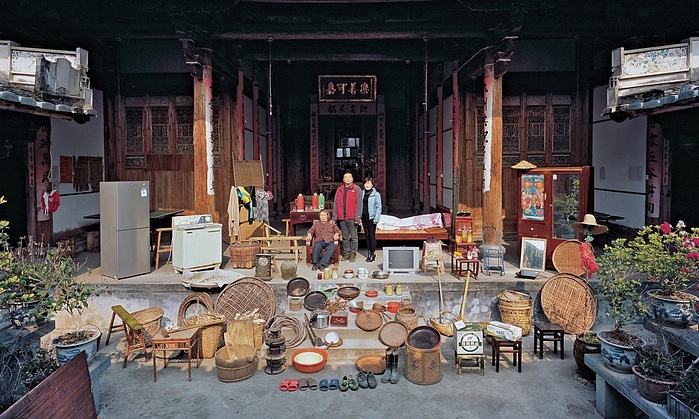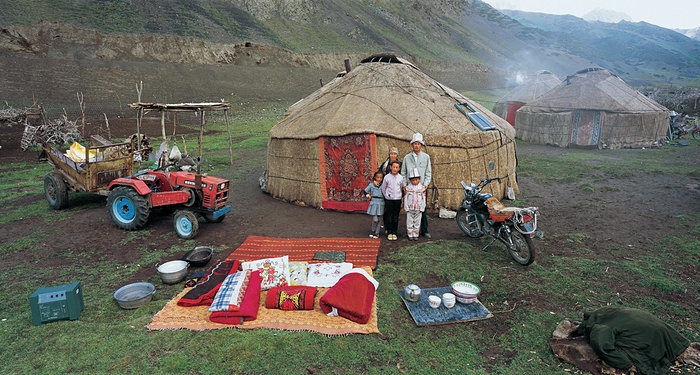 13. A family in Xiajiang village, Wulong township, Jinyuan town, Dayi county, Chengdu city, Sichuan province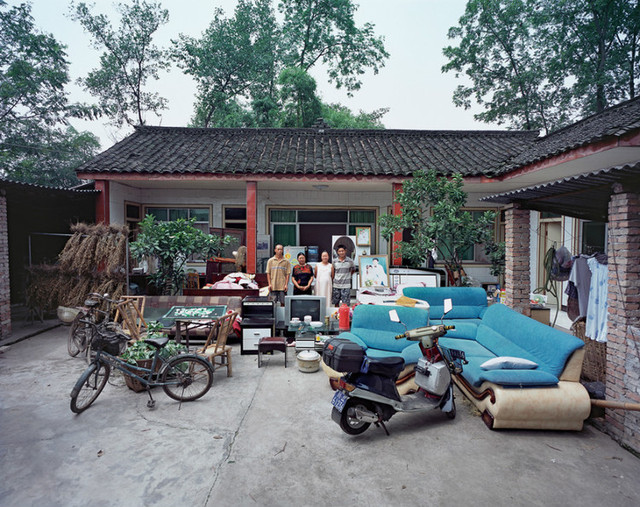 14. A family outside their home in  Caofosi village, Meizhong town, Shen county, Liaocheng city, Shandong province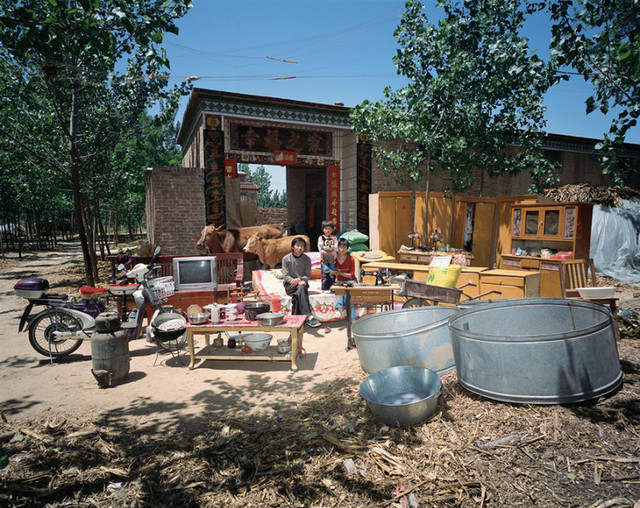 15. A family in  Unity village, Aleteng county, Aksai Kazakh Autonomous County, Gansu province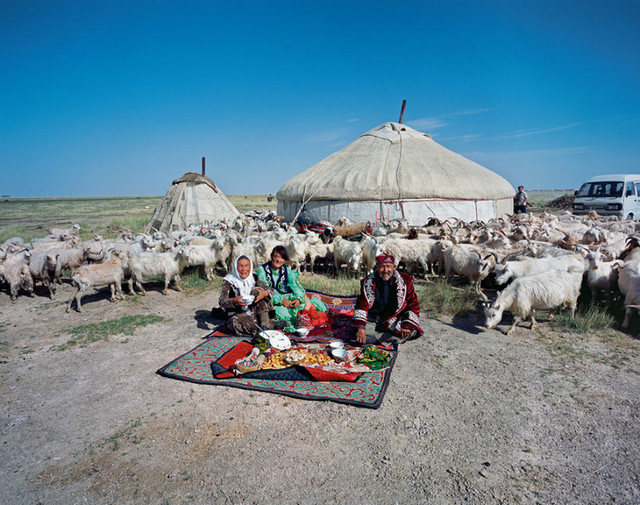 16. A family in  Ba town, Chen Barag Banner, Hulunbuir city, Inner Mongolia Autonomous Region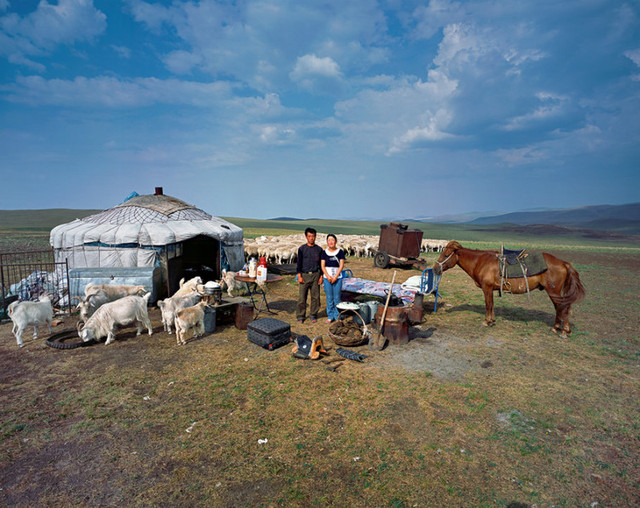 17. A family outside their home in  No. 118 Hexi street, Xushe town, Yixing city, Jiangsu province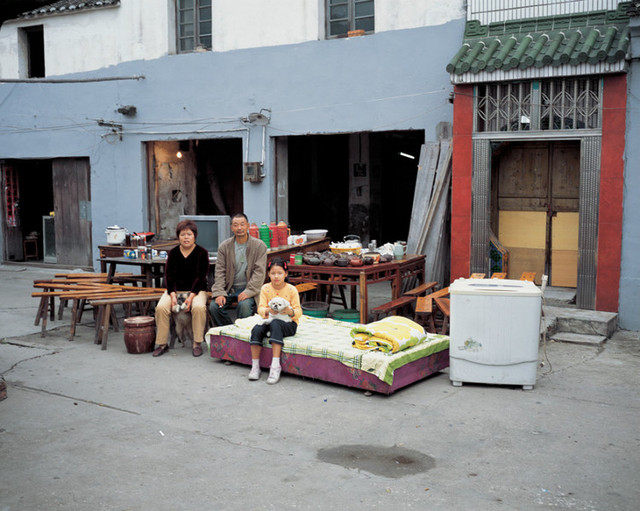 18.  A couple at the Democratic District of Xushe town, Yixing city, Jiangsu province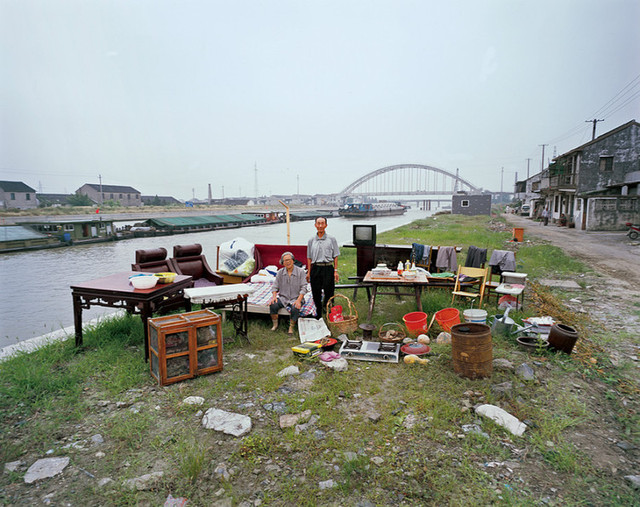 19.  A couple at  Hanqiao village, Yaxi town, Gaochun district, Nanjing city, Jiangsu province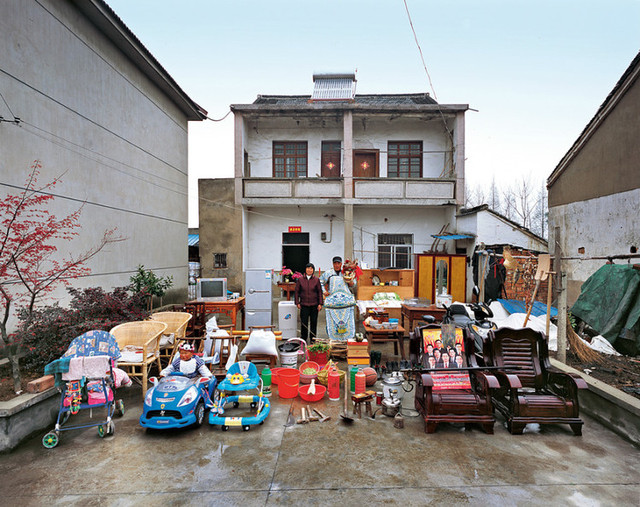 20. A family in  Laoniuwan village, Xinzhou city, Shanxi province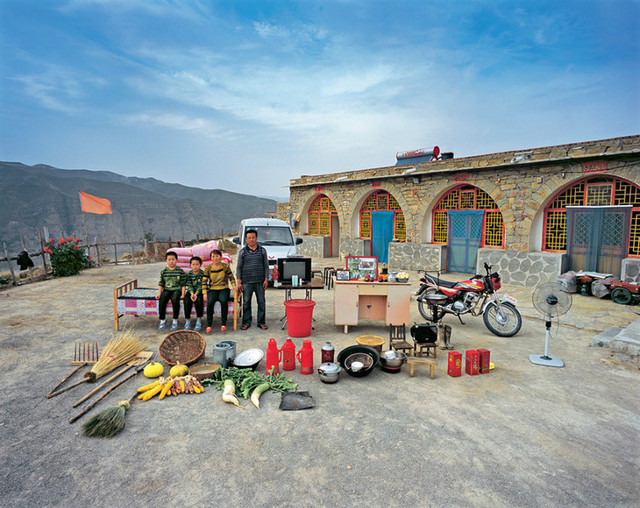 ---
This Article (Chinese Families Pose With Their 'Possessions': 20 Stunning Photos) is free and open source. You have permission to republish this article under a Creative Commons license with attribution to the author and AnonHQ.com.