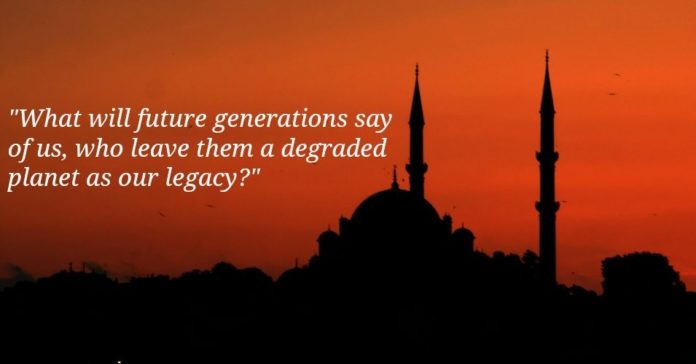 In May, hundreds of Jewish Rabbis released a Rabbinic Letter on the Climate Crisis, which called for "spiritual leadership of the Jewish people to speak to the Jewish people as a whole and to the world on this deep crisis in the history of the human species and of many other life-forms on our planet". In his encyclical on the environment, published by the Vatican in June, Pope Francis warned of an "unprecedented destruction of ecosystems" and "serious consequences for all of us" if humanity fails to act on climate change.
After both NASA and the Japan Meteorological Agency published data that show July was Earth's hottest month in records that date back to the late 1800s, an international group of Islamic leaders on Tuesday released a public declaration calling on 1.6 billion Muslims around the world to engage on the issue of global warming and take bold action to stem its worst impacts.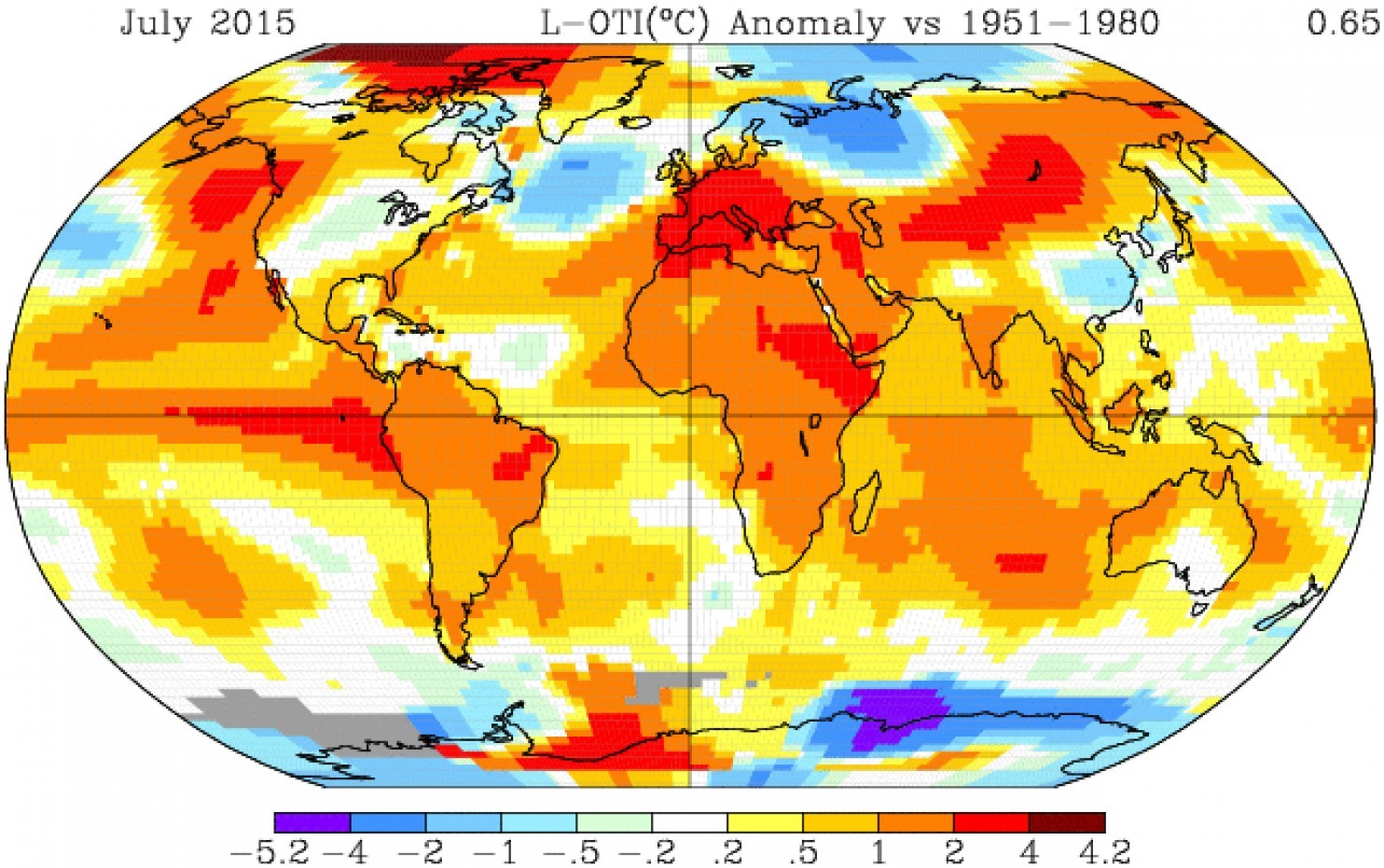 Acknowledging that humanity's use of fossil fuels is the main cause of global warming which increasingly threatens "a functioning climate, healthy air to breathe, regular seasons, and living oceans", they issued a clarion call to Muslims to work towards phasing out greenhouse gas emissions by 2050 and a 100% renewable energy strategy.
Intended to increase pressure on Gulf states ahead of the Paris climate summit in December, the collective statement notes, "We particularly call on the well-off nations and oil-producing states to lead the way in phasing out their greenhouse gas emissions as early as possible and no later than the middle of the century."
Hakima el-Haite, Morocco's environment minister, told The Guardian, "It is an emotive call for a spiritual fight against climate change that will be very important for Muslims. It speaks to issues of fairness, accountability, differentiation and adaptation in the Paris agreement. I think that the right way to make this sort of call is through the Qur'an."
The Istanbul Declaration states:
"Climate change in the past was also instrumental in laying down immense stores of fossil fuels from which we derive benefits today. Ironically, our unwise and short-sighted use of these resources is now resulting in the destruction of the very conditions that have made our life on earth possible.
Our species, though selected to be a caretaker or steward (khalifah) on the earth, has been the cause of such corruption and devastation on it that we are in danger ending life as we know it on our planet. This current rate of climate change cannot be sustained, and the earth's fine equilibrium (mīzān) may soon be lost.
Excessive pollution from fossil fuels threatens to destroy the gifts bestowed on us by God, whom we know as Allah – gifts such as a functioning climate, healthy air to breathe, regular seasons, and living oceans. But our attitude to these gifts has been short-sighted, and we have abused them. What will future generations say of us, who leave them a degraded planet as our legacy? How will we face our Lord and Creator?"
Wael Hmaidan, international director of the Climate Action Network, called the declaration a potential game changer and said, "Civil society is delighted by this powerful Climate Declaration coming from the Islamic community as it challenges all world leaders, and especially oil producing nations, to phase out their carbon emissions and supports the just transition to 100% renewable energy as a necessity to tackle climate change, reduce poverty and deliver sustainable development around the world."
---
This Article (Climate Change: Islamic Leaders Call On Muslims To Take Bold Action) is free and open source. You have permission to republish this article under a Creative Commons license with attribution to the author and AnonHQ.com.