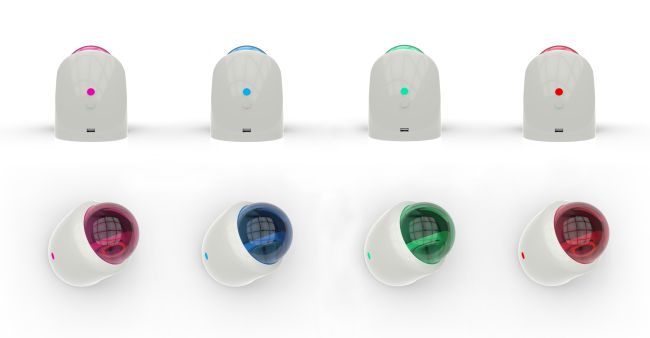 Solar start-up Rawlemon's Andre Broessel, a German architect, has created a spherical sun-tracking solar energy generator to revolutionise renewable energy and solar power on Earth. The Rawlemon design uses a spherical lens to concentrate both sunlight and moonlight up to 10,000 times on a small photovoltaic panel and combines this with a dual-axis pivot that tracks the movement of the sun. By concentrating the sun's light in one area, the Rawlemon design reduces the solar cell surface required to just 1% of that required by a traditional panel making its solar harvesting capabilities 35% more efficient than conventional dual-axis photovoltaic designs. Additionally, poor weather would not impact the device, because of a built-in weather tracking system.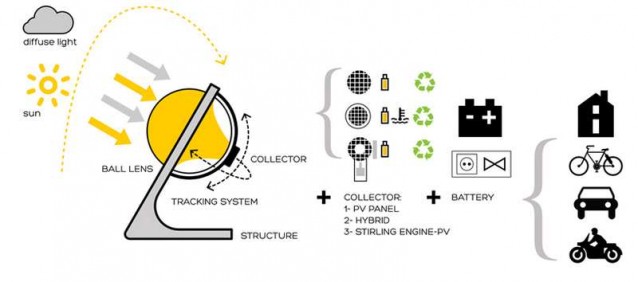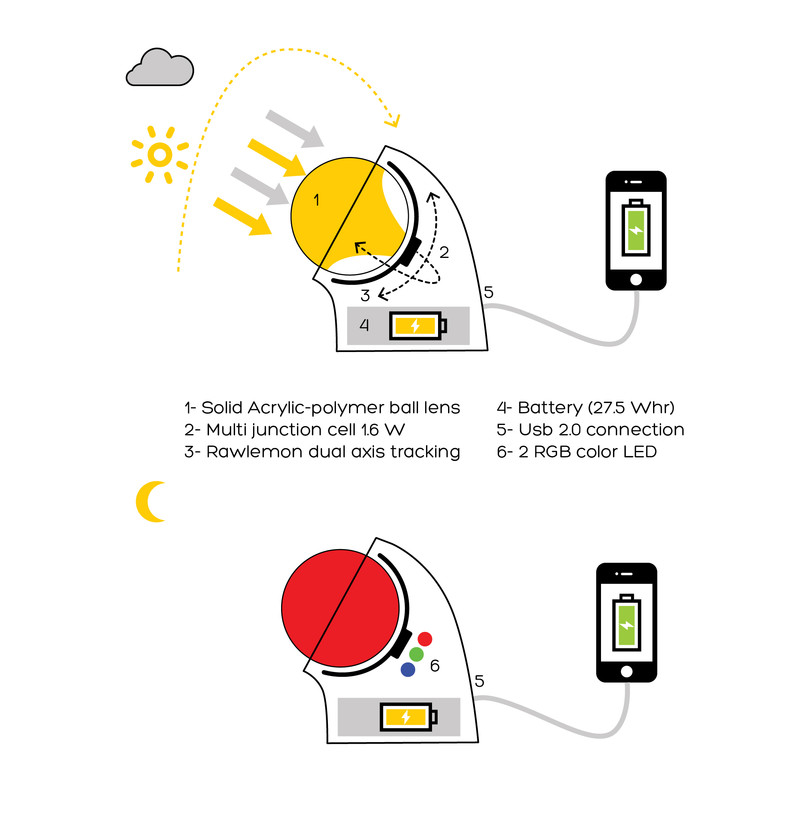 Rawlemon has brought a range of devices to market. The 10-cm (3.9-in) Beta.ey S phone charger is compatible with any phone that uses a USB 2.0 charging port and has a battery storage capacity of 27.5 Whr. The other devices include Beta.ey S Special Edition ($489) and a Beta.ey XL ($999) designed for charging tablets.
The 100-cm (39.4-in) Beta.ray 1.0 generate up to 1.1 kWh a day enough to run a laptop for about two days. It has a 1.8 kWh battery. The 180-cm (70.1-in) Beta.ray 1.8 generate up to 3.4 kWh a day enough to run a laptop for almost a week. It has a 5.4 kWh battery. Both the Beta.ray 1.0 and 1.8 feature water-filled acrylic-polymer lenses and generate thermal energy as well as solar. And there's a $6,000 package too which includes the full-sized Beta.ray built for the outdoors.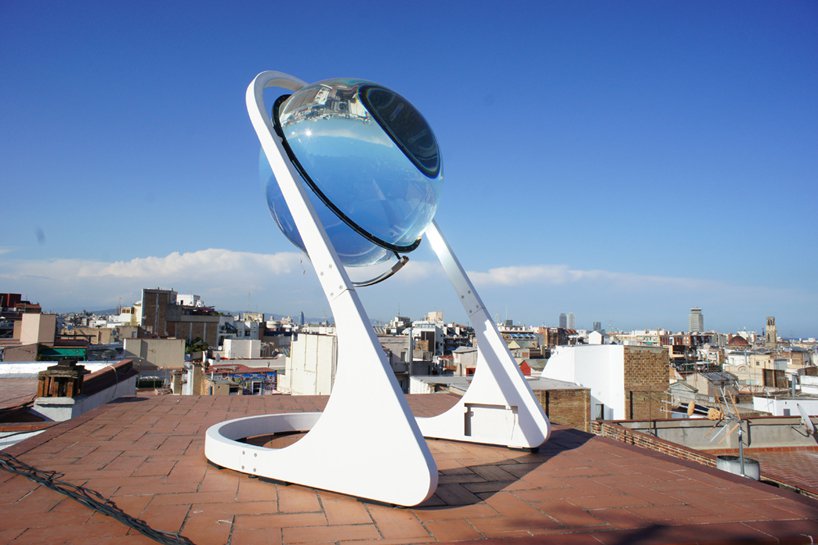 He tried to raise $120,000 on his Indiegogo campaign for further testing, and for patent applications and raised $230,971 by March 10, 2014.