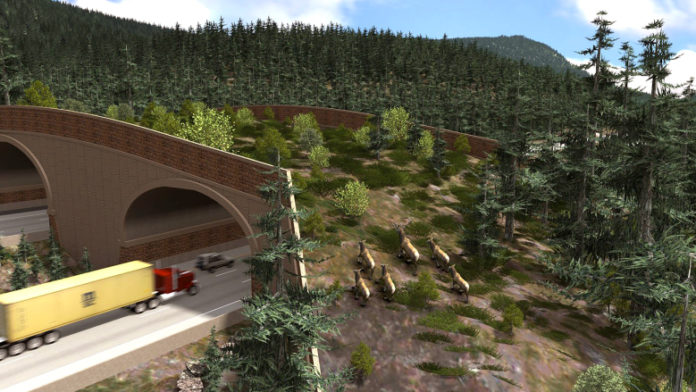 Earlier this month, construction to build Washington state's first animal overpass began. The overpass, which will be situated over Interstate I-90, will provide a vast variety of species, including bears, elks and foxes, with a safe route to cross the multiple lanes of high speed traffic.
The 150-foot wide overpass is part of a larger project to convert a 15-mile stretch of interstate into one of the world's most wildlife friendly highways. Across the bridge, native trees and shrubbery will be planted in order to seamlessly blend the structure into the surrounding forest.
For the project, the Washington State Department of Transportation has teamed up with Conservation Northwest—a non-profit organization which has been advocating for a safe wildlife crossing on the I-90 for many years—to design and build more 20 major underpasses and overpasses for the local wildlife.
"This is really a remarkable effort. The goal is to connect all the species and all the habitat," said Patricia Garvey-Darda, a biologist for the Okanogan-Wenatchee National Forest.
To date, as reported by the Seattle Times, four underpasses which have been fitted with game cameras are already open along the freeway; these cameras have captured footage of animals such as river otters and deer crossing under the highway.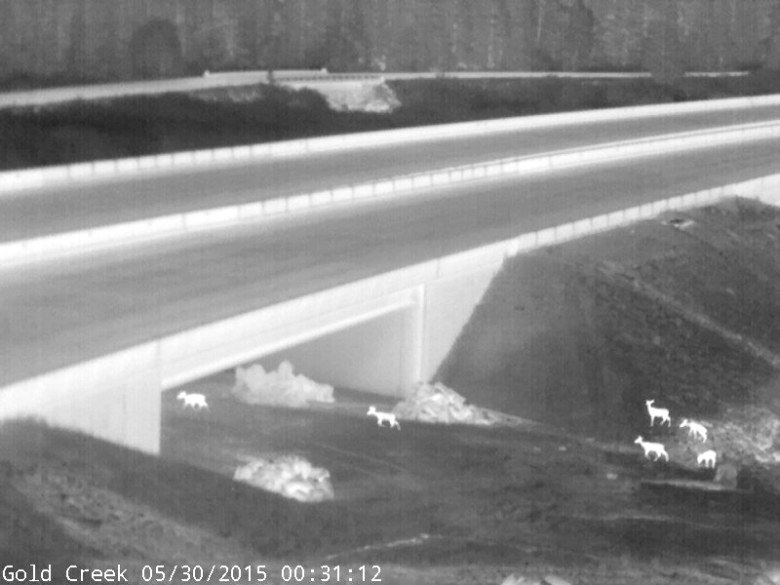 Across the country, thoughts have also moved to the protection of wildlife, with Florida, Montana and other states having already built similar animal crossings. Additionally, the structures are also helping to save the lives of road users. In Canada 44 animals crossings were built along the Trans-Canada Highway, by the time the project was completed, there was an 80% recorded drop in collisions with animals. In the United states alone, around 725,000 animal-vehicle collisions are reported annually.
The animal crossings, which  have become one of the latest additions to a nearly $1 billion project to widen and improve the driving conditions of one of the nation's busiest mountain highways, will help restore connections between wildlife populations either side of the highway.
"Animals fundamentally require the ability to move on the landscape, and if we prevent them from doing that we can block their ability to find food and mates and new habitat when conditions change," said Jen Watkins, of Conservation Northwest and the I-90 Wildlife Bridges Coalition.
When completed the underpasses and overpasses will significantly reduce the number of collisions with wildlife; animals will be able to roam further, finding new homes and mates; gene pools of rare species will broaden and their overall condition of life will dramatically improve.
---
You want to support Anonymous Independent & Investigative News? Please, follow us on Twitter: Follow @AnonymousNewsHQ
---
This Article (Construction Begins On New Green Overpass, Allowing Animals To Safely Cross Highway) is free and open source. You have permission to republish this article under a Creative Commons license with attribution to the author and AnonHQ.com.