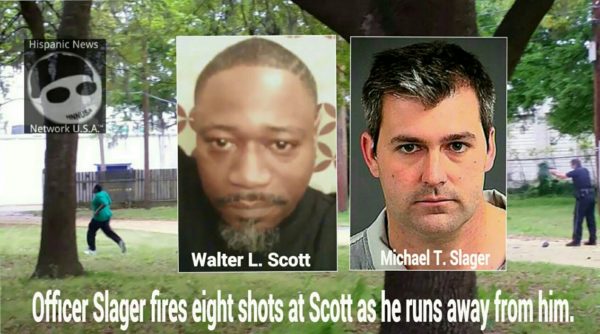 In April 2015, Walter Scott, an unarmed black man was brutally murdered by white police officer Michael Slager in North Charleston, South Carolina, United States.
During a daytime traffic stop, Slager held Scott for a non-functioning brake light. Scott got out from his car and started running away. Without posing any danger or whatsoever, Slager removed his gun and shot at the fleeing Scott about eight times in the back.
Slager later lied to the Police Department, saying that Scott was coming toward him with a taser at the time that he fired his gun. The Police Department believed Slager, issuing a statement defending him.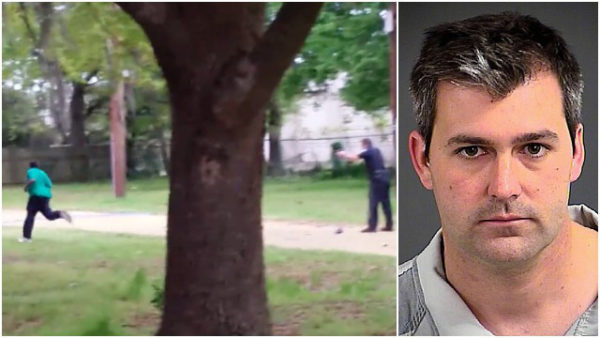 But the incident took a different turn when a video recording of the incident captured by a witness to the incident, Feidin Santana, was released. The video showed Scott running away from Slager, and Slager firing eight bullets at his back. Santana used his mobile phone to record the incident, and since, the video went viral across the United States. The video caused outrage, with many people holding rallies against the police use of extreme force against unarmed citizens.
With the video of the incident as primary evidence, the case was referred to the South Carolina Law Enforcement Division, the Federal Bureau of Investigation, and the Office of the Attorney for the District of South Carolina. The Justice Department's Civil Rights Division also became involved in the investigation.
By June 2015, a South Carolina grand jury indicted Slager on a charge of murder. If he is found guilty of this state charge, he could be sentenced between 30 years and life in prison. However, Slager has pleaded not guilty and was released on a $500,000 bond in January 2016. He has been since placed under house arrest.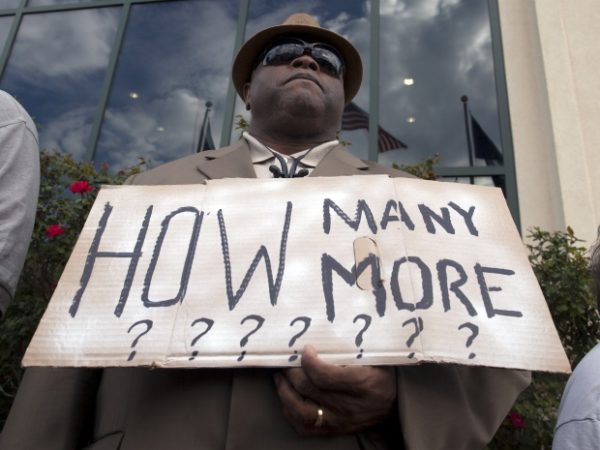 But on May 11, 2016, Slager was indicted again on federal charges of violating Scott's civil rights and unlawfully using a weapon during the commission of a crime. In addition, he was charged with obstruction of justice as a result of his statement to state investigators, which Slager had previously stated Scott was moving toward him with the Taser when he shot him.
After the indictment by the federal court, the Justice Department said in a statement "The indictment alleges that Slager intentionally misled [state] investigators by claiming that Scott was coming toward him with a taser at the time that Slager fired his weapon, when in truth, Scott was running away."
The Justice Department also confirmed that if Slager is convicted of the federal charges, he faces a maximum sentence of life in prison for the civil rights violation, as well as a potential $250,000 fine.
Slager appeared handcuffed and shackled for his arraignment at the District Court of South Carolina in Charleston. He was placed back on house arrest after the sitting.
After the arraignment, Scott's family and the family's lawyer, Justin Bamberg, held a news conference to address the indictment.
Scott's mother, Judy Scott told reporters "It is time that the cover was pulled and I thank God that my son was the one that was used to pull the cover off all of the violence and the cover-ups that have been going on. I'm happy for that but I'm sad my son is gone. Justice will prevail."
Slager's state trial is slated for October 31, 2016. We are following the trial. We will report on the latest. Just stay with us.
---
You want to support Anonymous Independent & Investigative News? Please, follow us on Twitter: Follow @AnonymousNewsHQ
---
This article (Police Officer Faces Life in Prison for Killing an Unarmed Man Last Year) is a free and open source. You have permission to republish this article under a Creative Commons license with attribution to the author and AnonHQ.com.