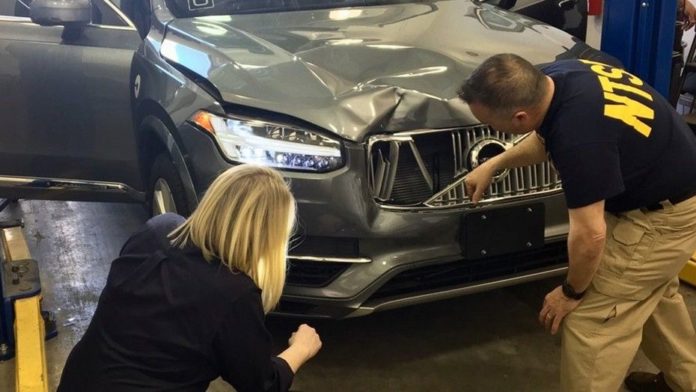 The camera shows nothing but the road when suddenly a woman appears in front of the car moments before it hits her.
Unfortunately, the headlamps on that SUV did not reflect Elaine Herzberg who is in her late 40s. This makes one wonder, would the vehicle have stopped in time if its lights reflected on Herzberg?
This accident is the first of its kind involving an autonomous vehicle and the death of a person. The car was in the autopilot mode, but it had a backup driver in the driver's seat.
This accident has caused speculations over whether or not the autonomous rides should be trusted in the same way as the regular cars. The local police say that Uber was not at fault.
Currently, the company has not announced, whether or not it will be further testing the self-driven cars.
According to the Daily Mail, an Uber representative stated, "Our hearts go out to the victim's family. We are fully cooperating with authorities and investigations of this incident."
However, the footage later released by the investigators show that the actual driver in the car was not looking at the road, but looking down. After the crash, we can see him startled and looking up.
Sylvia Moir, who is the Chief of Tempe Police, told the San Francisco Chronicle that the car is not at fault, instead, the laser and radar sensors should have detected the pedestrian and her bike.
"I suspect preliminarily it appears that the Uber would likely not be at fault in this accident, either, I won't rule out the potential to file charges against the (backup driver) in the Uber vehicle," reports San Francisco Chronicle interviewing Moir. "But if the robot car itself were found at fault? "This is really new ground we're venturing into."