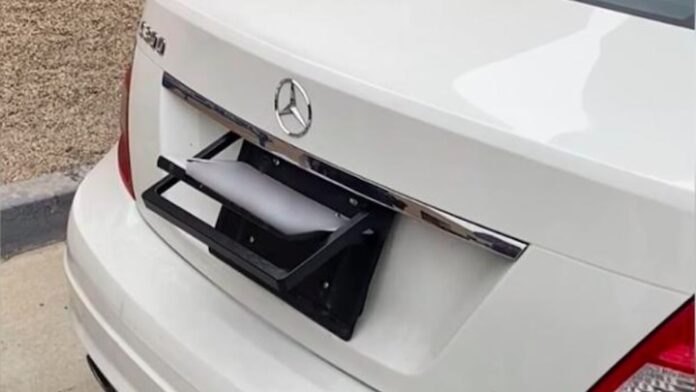 New license plate at the push of a button: police officers in the USA recently pulled a Mercedes C300 out of circulation that would have done 007 credit. Unfortunately for the driver, he was caught just as he was switching his license plate.
Hardly any protagonist in the history of film and literature can boast better car accessories than James Bond. Over the past decades, the British agent has been able to try out an impressive arsenal of car upgrades from quartermaster "Q": Everything from mobile rocket launchers to invisibility mode was included.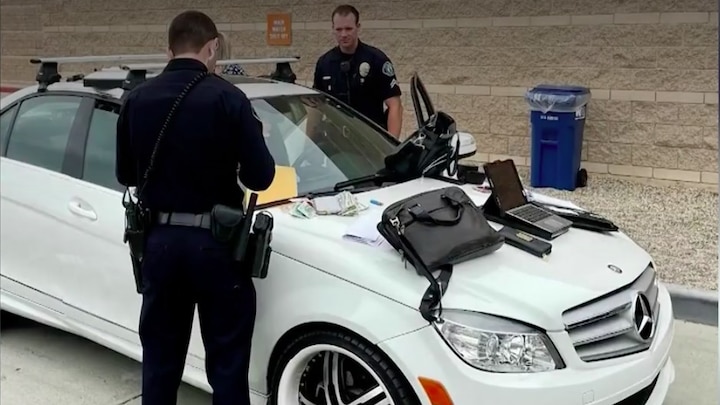 A particularly well-known piece of Bond's agent gear now apparently inspired a couple to convert a Mercedes. However, this device was by no means legal – and the couple seems to have been up to no good in other respects either.
Changing identity at the push of a button: police officers are baffled
A local resident notified the authorities after noticing a suspicious vehicle. When they checked the car, they were amazed: the Mercedes was equipped with a device that changes the license plate at the push of a button. A video shows how well the device works.
Second car gadget was brazen fraudster's tool
But that was not all: during a closer inspection of the vehicle, the officers discovered that the occupants had apparently been on a thieving spree: Burglary tools they also found items that the couple had probably scammed from vehicle break-ins.
In addition to the changing license plate, the C300 also had another device that testified to both the creativity and criminal motivation of the vehicle's owners: Inside the Mercedes, police officers discovered a device that the crook duo used to pump gas from other vehicles.
The officers arrested the 37-year-old and the 44-year-old. Now they have to answer for vehicle theft and burglary in court. With so much criminal energy, even James Bond would certainly be "not amused."