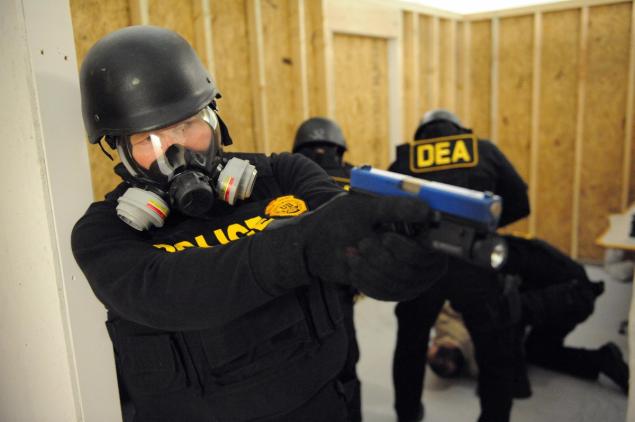 The soldiers of the War on Drugs had sex parties paid for by the drug cartels. The most shocking fact from the revelation is that not only were Drug Enforcement Administration (DEA) agents were having regular sexual encounters with prostitutes, they were beating them as well.
A report, released by the Department of Justice's inspector general, indicates that agents working abroad for the DEA attended and participated in drug cartel-funded sex parties, and this misconduct took place for several years.
"We found that a Regional Director, an Acting Assistant Regional Director (AARD), and a Group Supervisor failed to report through their chain of command or to the DEA OPR repeated allegations of DEA Special Agents (SA) patronizing prostitutes and frequenting a brothel while in an overseas posting, treating these allegations as local management issues. It was also alleged that one of the subjects in the supervisors' group assaulted a prostitute following a payment dispute. The matter ultimately was reported to the DEA OPR in June 2010 in an anonymous letter alleging that two Special Agents had frequented prostitutes while in an overseas posting on a regular basis," the report states.
"We were particularly troubled by multiple allegations involving several DEA special agents participating in 'sex parties' with prostitutes while working in an overseas office. Many of these agents were alleged to have engaged in this high-risk sexual behavior while at their government-leased quarters, raising the possibility that DEA equipment and information also may have been compromised as a result of the agents' conduct. The fact that most of the 'sex parties' occurred in government-leased quarters where agents' laptops, BlackBerry devices, and other government-issued equipment were present created potential security risks for the DEA and for the agents who participated in the parties, potentially exposing them to extortion, blackmail, or coercion," the report adds.
The damning report was part of an investigation by the Justice Department's inspector general's office into allegations of sexual harassment and misconduct in four agencies — the DEA, FBI, Bureau of Alcohol, Tobacco, Firearms, and Explosives (ATF), and the US Marshals Service. The investigation also revealed that drug agents accepted money, lavish gifts and weapons from drug cartel members. Seven DEA agents admitted to attending the parties.
Justice Department spokesman Patrick Rodenbush said the department "takes the issues raised in the Inspector General report seriously and, as the appendix of the report makes clear, is taking steps to implement policies and procedures to help prevent them from happening in the future. The Department is already working with the law enforcement components to ensure a zero tolerance policy on sexual harassment and misconduct is enforced and that incidents are properly reported".