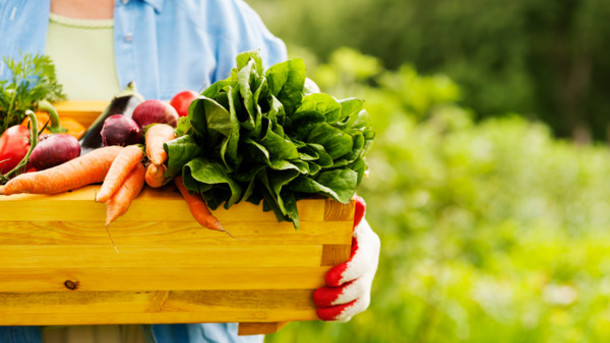 The Danish government has launched the world's most ambitious organic plan (worth 53 million Euros) to double the organically farmed area in Denmark by 2020 from the 2007 level. In other words, approximately 12% of the Danish farmland will be organically farmed in the next five years (currently, 7% of Danish farmland is organically grown).
More Danish farmland converting to Organic Production. Farmers ready to meet increased consumer demand ??? https://t.co/qX3AxSgpkY

— Organic Denmark (@OrganicDenmark) June 16, 2016
The plan also aims to serve more organic food in the nation's public institutions, which currently serve some 800,000 meals every day. 8% of all foods sold in Denmark — the world's leading country for organics — are organically cultivated, which is a world record.
More importantly, the export of Danish organic products has increased by 200% since 2007 and so the government is investing on research in new organic solutions, creating space for new experiments, new export drivers and information to increase the sales of Danish organics nationally and globally.
Danish #festival @Smukfest commits to only selling #Organic #beer – 180.000 Liters! https://t.co/VVzL3u1QDz pic.twitter.com/DemT6RC3kT

— Nordic Organic (@NordicOrganic) May 26, 2016
Food and Agriculture Minister Dan Jørgensen discussed Økologiplan Danmark — the 67-point plan — with reporters:
"In order to achieve our goals, which are the most ambitious in the West, the public sector needs to lead the way. With Økologiplan Danmark, we will strengthen cooperation between municipalities, regions and ministries with a long line of new initiatives. We will commit ourselves to, among other things, have more organic items on the menu in canteens, hospitals and daycare institutions."
Education Minister Christine Antorini also stressed that the Ministry of Education was equally committed to "improving children and young people's awareness of ecology and therefore using the public school reform to teach about organic farming and production in the natural science and in the new subject of food knowledge."
#Summertime #organiccows on the field.
App 30% of total millk sales in DK is #Organic pic.twitter.com/NMTKkPcMEM

— Organic Denmark (@OrganicDenmark) May 25, 2016
This is how Denmark, the world's happiness country, is on course to promote a more resilient organic production:
For 2015-2018, €3.6 million is allocated to support supervision of conversion, preservation and sustainability on organic farms, and to subsidize experimental organic projects; almost €5.4 million is allocated for investments in organic agricultural production.
The government has introduced a supplement of more than €537 per hectare a year for organic areas used for fruit and berry production; more than €500,000 is allocated to the development of organic pig production.
The government has allocated almost €700,000 for the development of organic species and species tests under the Green Development and Demonstration Program; more than €3 million is allocated to the Innovation Fund Denmark for investments in organic research.
For 2015-2016, the government has allocated almost €1.1 million to projects promoting local sales and development of organic products; more than €1.3 million a year is allocated to support the development potentials and competitiveness of organic agriculture through the Fund for Organic Agriculture.
The Danish government is working for the re-circulation of nutrients extracted from urban wastewater and the like, to be reused in organic production; it is also working to find ways to better use organic waste nutrients, including phosphor, in organic farming.
---
This article (Denmark on Course to Double Organic Farming by 2020) is a free and open source. You have permission to republish this article under a Creative Commons license with attribution to the author and AnonHQ.com.