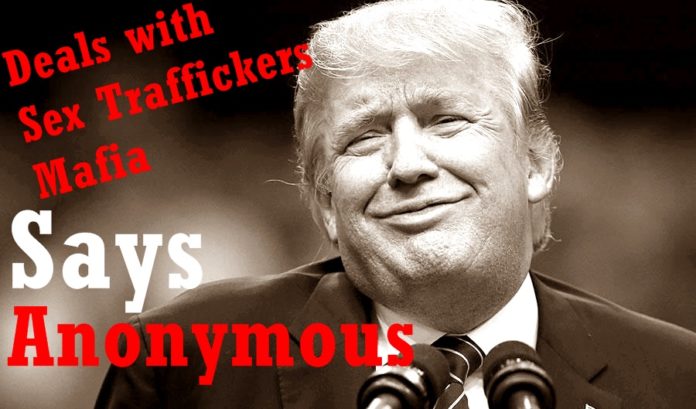 Finally, Donald Trump is the President of the United States of America after taking the oath of the Office of the President, Jan. 20. Throughout the presidential campaign, and even after his victory in the elections, the opinion of the American people and internationally was polarized. While some supported Trump, many were against him.
Nonetheless, Anonymous has remained more or less neutral throughout the election campaigns and run-up to the elections. Even after the elections, Anonymous released a video asking people to give Trump an opportunity to prove himself first; sending Donald Trump himself a message that he must now act in a manner that will bring peace and justice to the American people and the world as a whole.
However, it now seems that some Anonymous factions have changed their stance. The reason, it seems, comes from the discovery of newspaper and magazine articles that will most likely surprise the reader.
Below are the snippets from the articles and details about how Donald Trump is anything but a decent person.
It has been alleged that Donald Trump had business relations with various mafia bosses. One such mafia boss, Fat Tony, is said to be his close friend.

Another accusation that Trump faced is of physical harassment and rape of a 12-year- old girl who later disappeared.
Donald Trump has been accused of raping his first wife Ivana in 1989, and then accused of raping a model in 1992. He also allegedly raped a 13-year-old in 1994. He has often been accused of making lewd remarks and insulting women.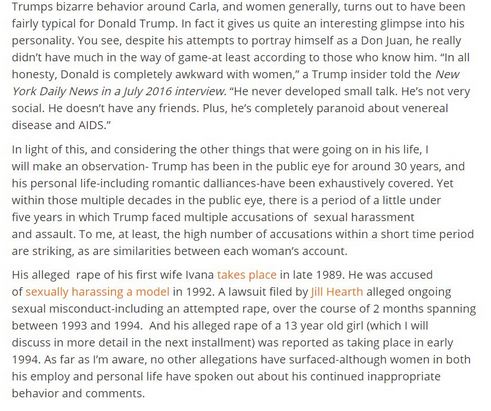 Not only has Trump been accused of sexually exploiting and raping women and even young girls, he is known to have relationships with child rapists and human traffickers.
Here is another article which talks about his involvement with the sex traffickers.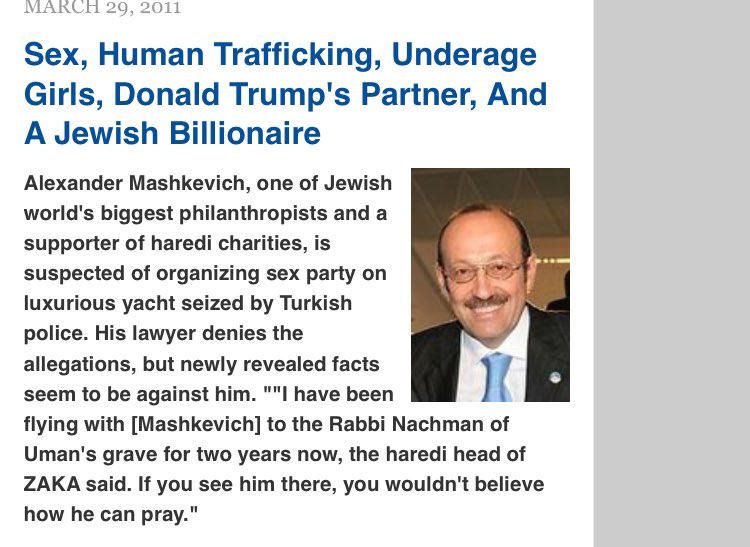 In Turkey, some of his alleged partners were caught running a hooker ring on a yacht.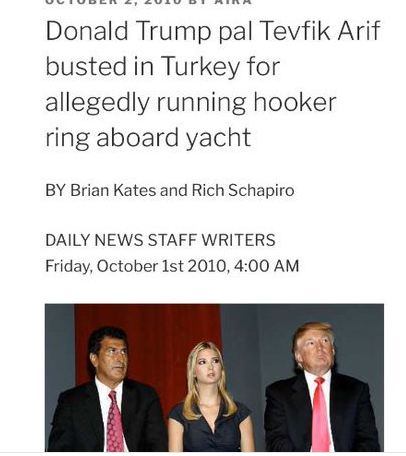 Another example of sexual exploitation and harassment committed by Trump is the modelling agency run by him. It was earlier named T-Models but later changed to Trump Model Management. Models who have worked there say it is more like modern day slavery. It is even alleged that he uses this agency to help with illegal immigration.
Trump is also accused of having friendly relationships with Russian criminals, and of running a human trafficking ring with the Russian intelligence agency.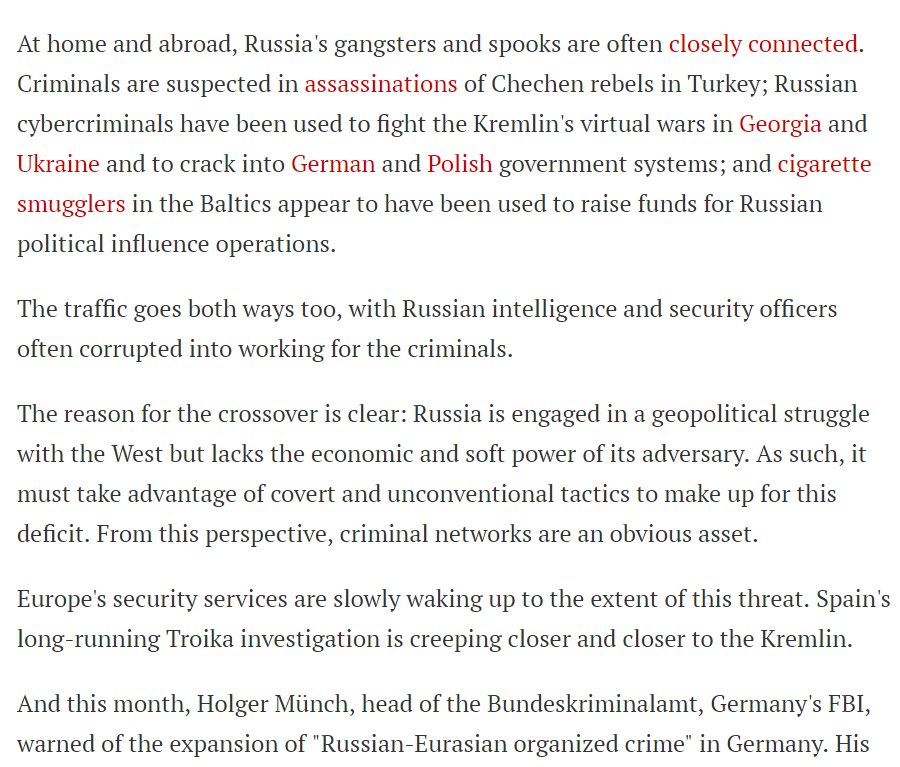 A proof of this Russian collaboration is the fact there is a server registered in his name in Russia. Trump is also said to be friendly with Putin, through the Russian mafia is also said to have friendly relationships with Putin.
He is said to have a bank account in Russia and that his vodka is sold in Russia.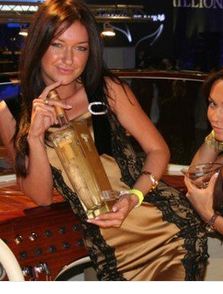 The moral degradation of Donald Trump is so deep that he has not even spared his daughter. In 1995, when his daughter Ivanka was just 13, she was launched as a model by a major modelling agency Elite Model Management, run by John Casablancas at the behest of Donald Trump. Casablancas was close to young girls and the very fact that Trump was enthusiastic about Ivanka's launch makes it highly shocking, and also makes you wonder of the moral depravity of this man.
All these facts have come to light and some Anonymous factions feel that Donald Trump does not have moral probity to be the President of the United States of America.
---
This article (Donald Trump Will Regret Next Four Years, States Anonymous Hackers) is a free and open source. You have permission to republish this article under a Creative Commons license with attribution to the author and AnonHQ.com.
---
Supporting Anonymous' Independent & Investigative News is important to us. Please, follow us on Twitter: Follow @AnonymousNewsHQ