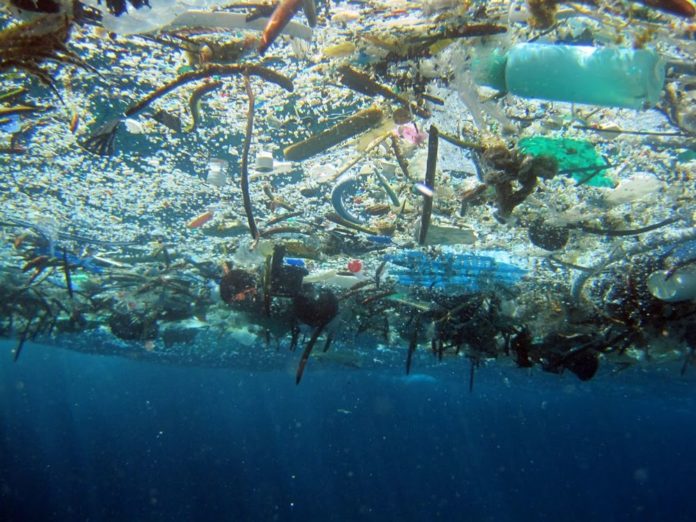 In the middle of the Pacific Ocean, halfway between California and Hawaii, you find the great Pacific garbage patch, a swath of plastic debris, chemical sludge and a long stretch of trash the size of Texas or Queensland. Toothbrushes. Bottle caps. Eel traps. Floating nets. Soap bottles. The list is endless.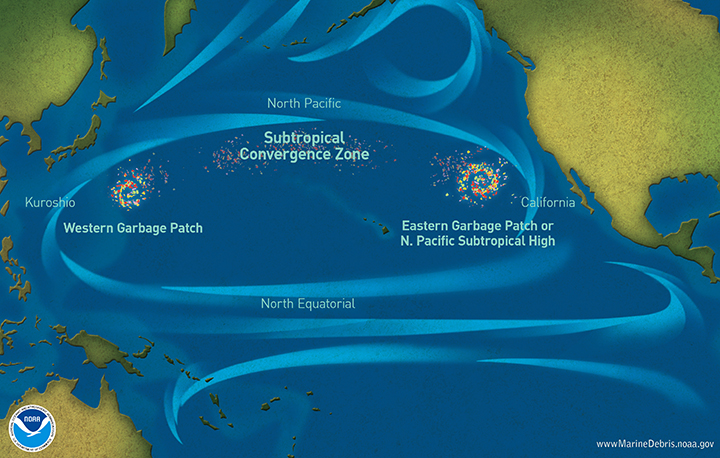 But why should we bother? We must bother and take some action BECAUSE some of these long-lasting plastics end up in the stomachs of marine birds and animals. The physical size of the plastic kills fish, birds and turtles as the animals' digestion cannot break down the plastic that is taking up space inside their stomachs. Loggerhead sea turtles often mistake plastic bags for jellies. Albatrosses mistake plastic resin pellets for fish eggs and feed them to chicks, which die of ruptured organs. The toxin-containing plastic pieces are also eaten by jellyfish, which are then swallowed by larger fish, some of which are then consumed by humans, resulting in their ingestion of toxic chemicals.
Charles Moore, the man who discovered the vortex, says cleaning up the garbage patch would bankrupt any country that tried it. Scientists and explorers agree that limiting or eliminating our use of disposable plastics and increasing our use of biodegradable resources and eco-friendly products can clean up the great Pacific garbage patch.