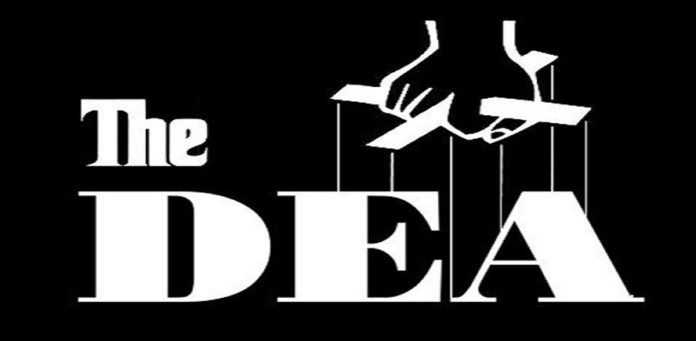 Experts have highlighted infringements on the sovereignty of other nations, violations of human rights and more. The violence plaguing Mexico has claimed between 50,000 and 100,000 lives in less ten years.
For over a decade, it has been reported that under multiple administrations, the U.S. government has secured a secret agreement with the Mexican Sinaloa drug cartel, allowing operations to proceed with impunity. The exchange for assistance in suppressing other competing criminal syndicates came when the Bush and Obama administrations allowed the Sinaloa cartel to import drugs into the United States while wiping out Sinaloa competitors.
Those involved in the operation were the U.S. Drug Enforcement Administration (DEA), the Immigration and Customs Enforcement (ICE), and the U.S. Justice Department; secretly working with Mexican drug lords.
The investigation highlighting these observations comes from a newspaper, El Universal Nacion, and has also confirmed that U.S. authorities signed "hush-hush" agreements with Mexican drug cartels like Sinaloa, which CIA operatives have acknowledged the agreements have enhanced geo-political objectives. The New American has also reported extensively on the agreements since 2011.
ICE and DEA were supposedly greenlighted from Washington, D.C., without the knowledge of Mexican officials, to make deals with criminal bosses that provided a guarantee of no prosecution on bribery, corruption, drug trafficking and extortion charges. Cartel leaders, in exchange, were required to help U.S. officials eliminate their competitors.
The Mexican investigation follows decades of explosive accusations, many documented by The New American, suggesting that Washington, D.C. is a crucial player in facilitating the international drug trade. So far, no one suspected of involvement has been held accountable.
---
This Article (Drug Cartel and U.S. Government Partnership Exposed) is free and open source. You have permission to republish this article under a Creative Commons license with attribution to the author and AnonHQ.com.