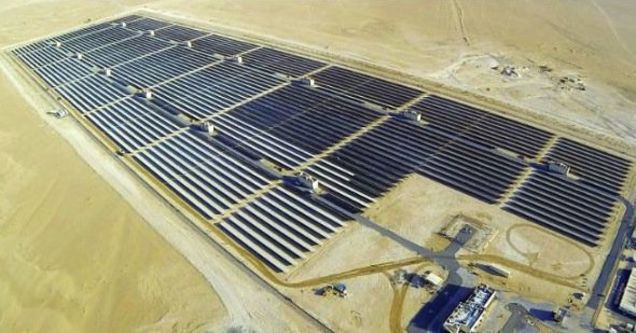 A recent announcement regarding a large Solar Power Plant nesting in Dubai, says it will be able to produce roughly 12 times the entire power of the Ivanpah, once the project is completed.
Dubai has always enjoyed their large buildings; now it will include a newly-approved concentrated solar power plant, in which will be able to generate an outstanding 1,000 Megawatts of power by the start of 2020, and another unheard of 5,000 Megawatts by the year 2030.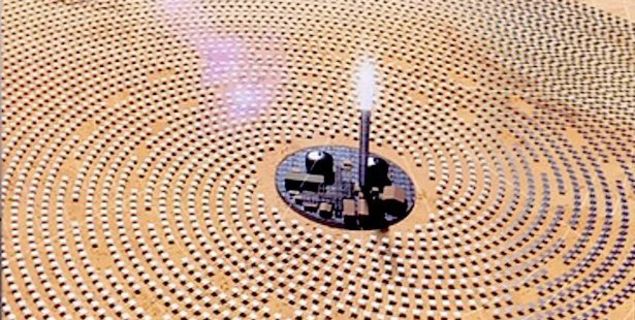 DEWA (Dubai Water and Electric Authority) recently announced the launching of one of the world's largest concentrated solar power (CSP) project. The entire facility will be hosted in a single site that will fall in the compounds of the Mohammed Bin Rashid Al Maktoum Solar Park. This new plant will also consist of a total of 5 different facilities. The first initial phase of this multi-year ongoing project, is expecting a completion in either late 2020, or early 2021. During which time, the plant is expecting to generate 1,000 Megawatts of power. Near the end of 2030, the plant is looking to churn five times that amount of energy, which is also enough to raise the entire Emirate's power output by a total of twenty-five percent.
Looking into the Ivanpah CSP located in California —which currently holds the record for the world's largest CSP — generates 392 Megawatts of power alone. Morocco's Ouarzazate Solar Power Plant will provide roughly 580 Megawatts of generated power once it is fully complete, also sometime in 2020.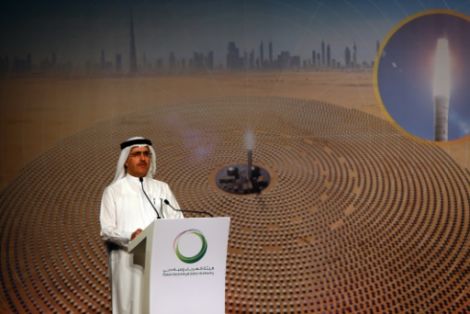 The 'Concentrated' Solar Power Plants, as apposed to Solar Energy drawn from photovoltaic cells, are using a large array of mirrors (Heliostats) to concentrate a larger area of sunlight onto a very small area, which is typically at the top of a tower. The electricity is then generated when the tower receives the concentrated light and converts it into heat. That heat will then drive a special steam turbine that is connected to an electric power generator. A major advantage of the CSP, is the ability to use and store the thermal heat easily. Thus, making it relativity easy to generate electricity, even at night.
This CSP in Dubai will host several thousand heliostats located around their special tower. The resulting heat-transfer fluid will be able to power a steam turbine in order to generate the electricity for the plant. More incredibly, the new plant will deliver power to their country for less that 8 cents per kilowatt-hour — considerably down from their typical 15 kilowatt-hour rate. Another interesting fact about this new plant, is that once it is fully completed, the new solar park is also expected to reduce roughly 6.5 million tons of carbon emissions each calendar year. Oddly enough, a typical run-of-the-mill coal plant can produce up to 3.5 million tons of CO2 each year.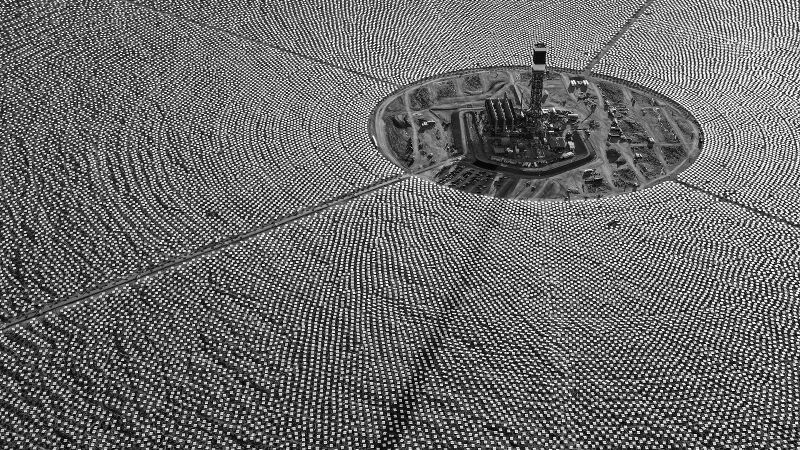 Dubai's new CSP project will also take part in the Dubai's Clean Energy Strategy in 2050, generating a total of seven percent of its total power from new clean energy by 2020, which will then be followed by another twenty-five percent in 2030, and finally, a total of seventy-five percent by the year 2050.
Sources: Gizmodo.
---
This article (Dubai is Building World's Largest Solar Power Plant) is a free and open source. You have permission to republish this article under a Creative Commons license with attribution to the author and AnonHQ.