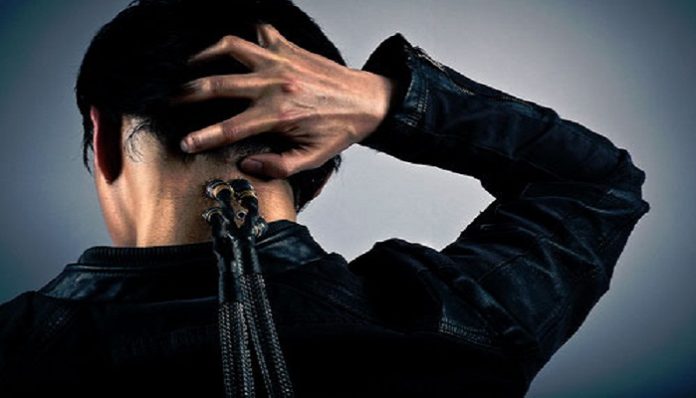 After announcing his plans to put a million people on Mars by 2100 to save humanity from extinction, the Tesla and SpaceX founder Elon Musk now wants to implant tiny electrodes into the human brain to help humanity keep up with artificial intelligence.
Musk, who just launched Neuralink to connect human brains directly with computers, aims to pursue neural lace technology to allow humans to seamlessly upload and download thoughts. RECODE explained:
"Neural lace could help humans keep pace with rapidly accelerating advancements in artificial intelligence, which will cause humanity to be left behind by a lot. With the help of brain implants that are directly linked to computers, humans may be able to improve their brain function, or even one day download their thoughts or upload the thinking of others. In the more near term, neural lace technology could be used to treat brain diseases like epilepsy or Parkinson's."
According to a Wall Street Journal report, Neuralink, the brain-computer interface venture backed by Musk, plans to develop brain implants that can treat neural disorders as well as put humanity on a more even footing with possible future super intelligent computers or robots.
Long Neuralink piece coming out on @waitbutwhy in about a week. Difficult to dedicate the time, but existential risk is too high not to.

— Elon Musk (@elonmusk) March 28, 2017
Musk is wary of artificial intelligence; he even calls the field "humanity's biggest existential threat" "potentially more dangerous than nukes." So how does he imagine a possible model of AI integration with humans? He shared his ideas with Y-Combinator:
"If we can effectively merge with AI, improving the neural link between our cortex and your digital extension of yourself – which already exists, just has a bandwidth issue – then effectively, you become an AI/human symbiote. If that then is widespread with anyone who wants it can have it, then you solve the control problem. Then you don't worry about some evil dictator AI because we are the AI collectively."
In 2015, Musk donated $10 million to the Future of Life Institute, a think tank focused on the threats posed by advances in artificial intelligence, to fund research aimed at keeping AI beneficial for humanity.
Musk is investing in artificial intelligence because, he says, he wants "to keep an eye on AI" to ensure that the technology remains safe for humanity. He told CNN in 2014: "We should be very careful about artificial intelligence. With artificial intelligence, we are summoning the demon."
Creating a neural lace is the thing that really matters for humanity to achieve symbiosis with machines

— Elon Musk (@elonmusk) June 4, 2016
At the recent World Government Summit in Dubai, Musk claimed sophisticated artificial intelligence will make 'house cats' of humans, and warned humans to become cyborgs to stay relevant in a future dominated by AI.
He argued he was working on an injectable mesh-like neural lace that fits the human brain to give it digital computing capabilities because "humans must augment their capabilities through a merger of biological intelligence and machine intelligence if they want to continue to add value to the economy."
Musk's Neuralink is not the only company working on artificial intelligence for the brain. Kernel, a startup created by Braintree co-founder Bryan Johnson, is also working toward reversing the effects of neuro-degenerative diseases and, eventually, making human brains faster, smarter and more wired.
But some neuroscientists have their reservations. Blake Richards, a neuroscientist and assistant professor at the University of Toronto, told The Verge:
"People are only going to be amenable to the idea of an implant if they have a very serious medical condition they might get help with. Most healthy individuals are uncomfortable with the idea of having a doctor crack open their skull."
Further, Richards believes it's likely to take much longer than the four or five years Musk has predicted:  "It's a few decades down the road. Certainly within the 21st century, assuming society doesn't implode, that is completely possible."
---
This article (Elon Musk Announces Plans To Implant Chip In Your Brain So You Can Keep Up With AI) is a free and open source. You have permission to republish this article under a Creative Commons license with attribution to the author and AnonHQ.com.
---
Supporting Anonymous' Independent & Investigative News is important to us. Please, follow us on Twitter: Follow @AnonymousNewsHQ