Although the following story is incredibly heartbreaking, we need to publish it to show you that all is not well with humanity. Many sad things are happening in some parts of the world, and these things need to be addressed in order to set things on the right course.
In Africa, energy has become one of the hottest issues for many governments on the continent. The continent cannot meet its energy demands. The growth of the human population on the continent means expansion of human habitat, and this will require energy to be extended to new areas.
However, as the demand for energy keeps increasing, not much is being done to increase supply. Ultimately, this has culminated into the continent's current energy crisis. The World Bank has declared 32 of the 48 nations in Sub-Sahara Africa, to be in complete energy crisis. According to statistics, from 2001 to 2005, Gross Domestic Product for over half of the countries in Sub-Saharan Africa rose by over 4.5% annually, but sadly, energy generation capacity grew at a rate of 1.2%.
Recently in Ghana, Dr Kwabena Donkor, the country's power (energy) minister, was forced to resign by the government after public backlash. Many believed that Mr Donkor had failed to solve the energy crisis in the country. For the past four years, Ghana has been in energy crisis; however, the events of 2015 show how dire and terrible the issue has become.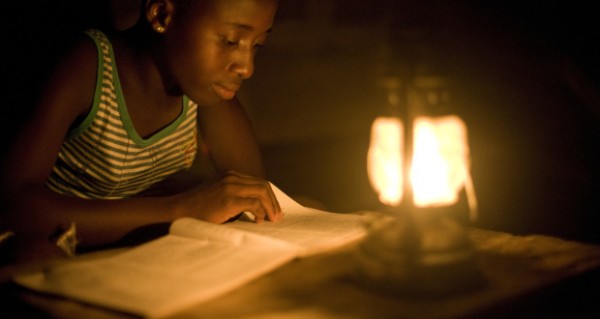 Many businesses have collapsed due to the unavailability of energy. In addition, as foreign investors are reluctant to set up new industries in countries that have limited access to energy, the economy has been hit very hard. According to recent trends, experts have predicted that over 60% of Sub-Saharan Africans will still lack access to electricity by 2020.
In the United Republic of Tanzania, the energy situation is worse. In this country, even critical facilities such as hospitals and other emergency facilities, lack an energy supply. In a special report filed by journalists working for the Seeker network, a heartbreaking story was revealed. Doctors and maternity staff have been forced to use the flashlights on mobile phones when preforming surgical operations and when aiding pregnant women deliver their babies.
In the video below, the Seeker Network met a maternity official working in a clinic, Recho Mengo in Mkuranga. Mkuranga is one of the 6 districts of the Pwani Region of Tanzania. Although the area is not far away from the country's capital, Dar es Salaam, the area's lack of basic social amenities is a serious cause for concern.
Could you perform a medical operation in the dark? Recho somehow makes it work.Over 600 million people in sub-Saharan Africa are not letting Africa's energy crisis stop them. Hear their inspiring stories here: http://skr.cm/1S28vUx

Posted by Discovery News on Friday, November 20, 2015
Recho told the journalists that she has delivered numerous babies in the dark because her clinic has no power. To authenticate her story, she allowed the journalists to witness what she does in the dark to help pregnant women who come to the clinic to deliver. During a night-time call, with nothing but a mobile phone flashlight in her mouth, Recho helped a woman deliver a baby— an event that was recorded by the journalists.
Unfortunately, this is just one of several disturbing stories centered around the energy crisis in Tanzania. In other areas of the country, doctors and maternity staff use the same flashlights to perform emergency operations and help women deliver their babies.
Studies have found that if adequate lighting and medical devices are provided to maternity officials, night-time maternal and child mortality rates can be reduced in Sub-Sahara Africa by up to 70%.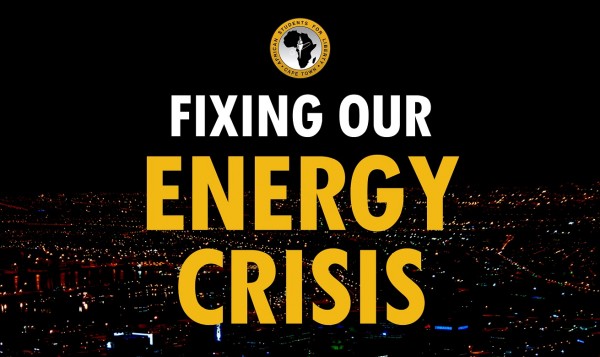 It is said about 85-90% of the population in Tanzania are not connected to the country's electricity grid. The majority of households use wood and charcoal for cooking. Therefore, biomass makes up close to 90% of the total primary energy consumption in Tanzania. Unfortunately, this leads to the deforestation of 100,000 hectares per year, of which only about a quarter is reforested. Other energy sources are petroleum, which makes up 7.8% of total primary energy consumption, natural gas (2.4%), hydropower (1.2%) and coal/peat (0.3%).
Due to the deficit, Tanzania has to import about 6.6 percent of its primary energy from Uganda and Zambia. But still, this is not enough to power the entire country.
Meanwhile, Tanzania has an abundance of diverse indigenous energy resources which have yet to be fully exploited. The sources include hydropower, natural gas, coal, uranium, wind, geothermal and solar.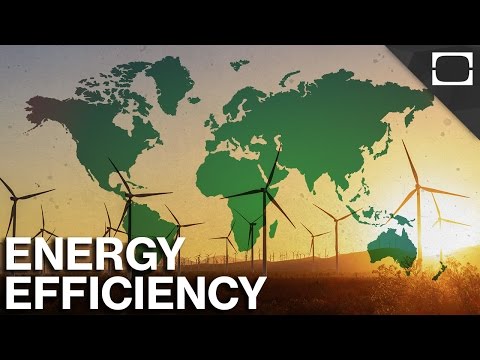 Generally speaking, the African continent features many sustainable energy resources, of which only a small percentage have been exploited.
It is believed only 5-7% of the continent's hydroelectric potential has been tapped, and 0.6% of its geothermal. In the Democratic of the Congo alone, it is said sustainable energy resources can power the entire African continent. In 2011, it was estimated that the African geothermal capacity is around 14,000 MW. But sadly, only 60 MW has been tapped.
The African Energy Policy Research Network calculates that biomass from agricultural waste alone could meet the present electrical needs of 16 southeast African countries. With all these resources, it is difficult to understand why the continent is still facing energy challenges.
---
You want to support Anonymous Independent & Investigative News? Please, follow us on Twitter: Follow @AnonymousNewsHQ
---
This Article (Energy Crisis In Africa Compels Maternity Officials To Use Mobile Phone Flashlight To Aid Pregnant Women Deliver [Video] ) is free and open source. You have permission to republish this article under a Creative Commons license with attribution to the author and AnonHQ.com