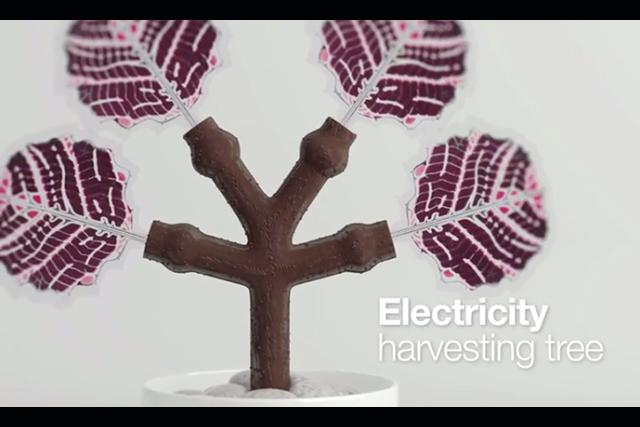 Wouldn't it be nice to have a tree around the house that can charge a phone? With all of the energy consuming wireless devices we have today, people would undoubtedly want to add more of these 'charging' trees willingly. Scientists at VTT Technical Research Centre of Finland, have developed a prototype of a tree that harvests solar energy from its surroundings and turns that energy in to electricity to provide energy to small devices such as cellular phones, LED lights, humidifiers and more.
The leaves of these little mini powerhouses have unique solar panels, specially developed by VTT via 3D printers. The leaves harvest a grid of a complete electronic system, including special wiring that transfers energy into the converter that then creates electricity for the device, as per its energy requirements.
The main trunk of the tree was created with bio-materials, specially developed for this project, which were then put into shape using a 3D printer.
Here is the video of the solar power energy harvesting tree:
---
SOURCE: fossbytes.com