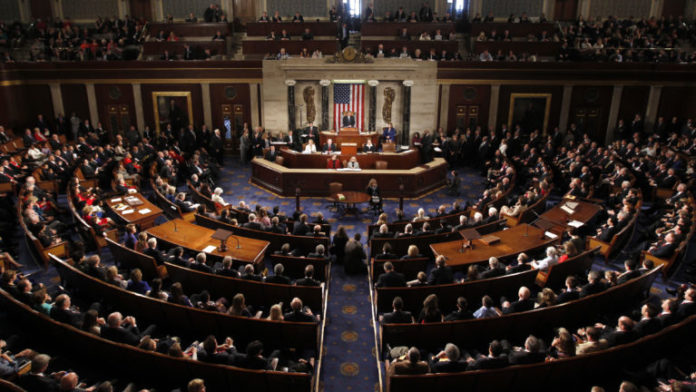 By Amanda Froelich at trueactivist.com
This is not a drill.
In the handful of weeks that Donald Trump has been President of the United States, a lot has happened. The stress that's been mounting due to recent events just increased, however. That's because, by the end of next year, the Environmental Protection Agency (EPA) will be terminated.
H.R. 861, which was introduced by House Republicans on Feb. 3, only contains one sentence: "The Environmental Protection Agency shall terminate on December 31, 2018." As Daily KOS reports, the bill which was introduced by Rep. Matt Gaetz (R-Florida) and cosponsored by Reps. Steven Palazzo (R-Mississippi), Thomas Massie (R-Kentucky), and Barry Loudermilk (R-Georgia) is presently awaiting action in the House Science, Space, and Technology Committee.
No information has been shared detailing what will happen to the bounty of knowledge and researched produced by the EPA over the last decades. Additionally, nothing is said about what will happen to the Clean Air Act, or the Clean Water Act, or even the Endangered Species Act. Considering Donald Trump and many of his cabinet picks believe climate change is a "hoax" invented by the Chinese, environmentalists aren't optimistic about might occur. Finally, the single statement in the legislation fails to mention what will happen to the EPA's $8 million budget or the 15,000+ workers who are employed by the agency.
Data collected by the Center for Responsive Politics makes the agendas of the co-sponsors crystal clear. Two of the top 20 donors to Rep. Gaetz's 2016 campaign committee were energy and utility companies who would benefit substantially if the EPA was terminated. As UsUncut points out, Rep. Palazzo also received $14,700 last year from the oil and gas lobby.
As was mentioned in the past, it shouldn't come as a surprise that the EPA might be dismantled, as Scott Pruitt was picked by Donald Trump to lead the agency. Pruitt, the Attorney General of Oklahoma, sued the EPA on 14 separate occasions in the past. It is unknown whether or not he would dismiss himself from any EPA rulings on the lawsuits that were filed if he is confirmed to the position. 
What are your thoughts? Please comment below and share this news!
---
This article (Environmental Protection Agency To Officially Terminate On Dec. 31, 2018) is free and open source. You have permission to republish this article under a Creative Commons license with attribution to the author and TrueActivist.com