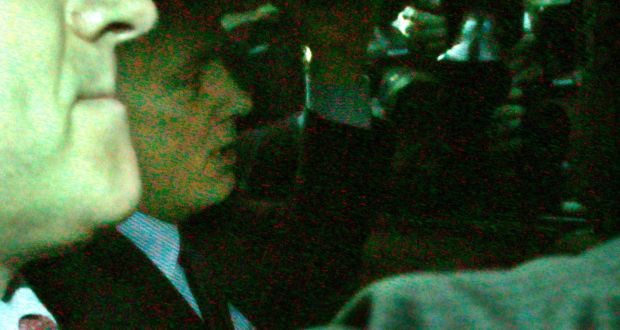 The extradition of a former head of Irish Anglo Bank from the US to Ireland's Dublin has occurred, seeing the former CEO face several charges relating to the bank's role in the 2008 Global Financial Crisis.
David Drumm, 49, was arrested in Boston in October; failing attempts to fight the extradition that saw him returned to Ireland in early March. He faces 33 charges, including fraud, forgery, misleading management reporting, unlawful lending, falsifying documents, and false accounting, linked to financial transactions prior to the collapse of Anglo," reports the Irish Times.
RT have reported that Drumm was allegedly involved with the participation of €7 billion between Irish Anglo Bank and lending institution, Irish Life and Permanent. The corporate losses were massive, with Anglo standing in as the worst in Irish history with a reported "€17.5 billion for 2010."
David Drumm has left Ballymun Garda Station in blacked out car ahead of later court appearance pic.twitter.com/6dv9SyxJvo

— Sean Defoe (@SeanDefoe) March 14, 2016
Drumm is also accused of "propping up the toxic bank's ailing share price through false accounting, falsification of documents, and giving a false report to the stock exchange." According to the report by The Irish Times, Drumm's solicitor rejected the claims, saying Drumm had minimal ties to Ireland – disregarding the 47 relatives living there, and his wife intending on returning.
"Millions of documents" and more than "400 hours of phone conversations" tie Drumm to the case.
Sources: RT, The Irish Times,