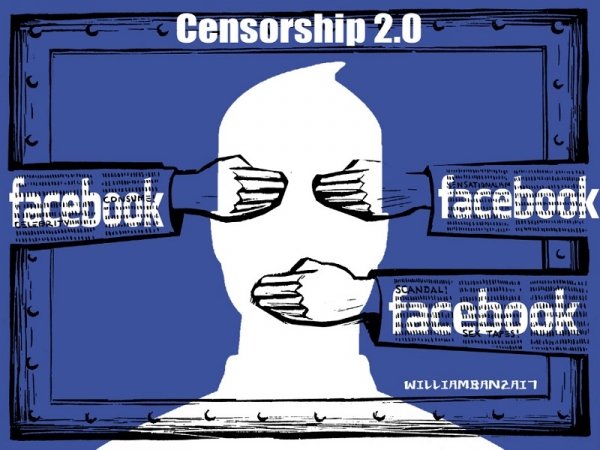 The silence is finally upon us. After censorship in the mainstream media, it is now gradually crossing into social media. Soon, our freedom to have divergent views and express ourselves freely will be curtailed.
The social media giant, Facebook has admitted that it indeed temporarily blocked links to the WikiLeaks files of leaked internal Democratic National Committee (DNC) emails, which is currently threatening the unity of the Democratic Party in the United States.
On Friday, July 22nd, 2016, the whistleblowing website WikiLeaks published a collection of emails, which showed that the DNC – the governing body of the Democratic Party – was biased against the presidential campaign of Senator Bernie Sanders, while favoring Hillary Clinton. The collection included 19,252 emails and 8,034 attachments from the DNC.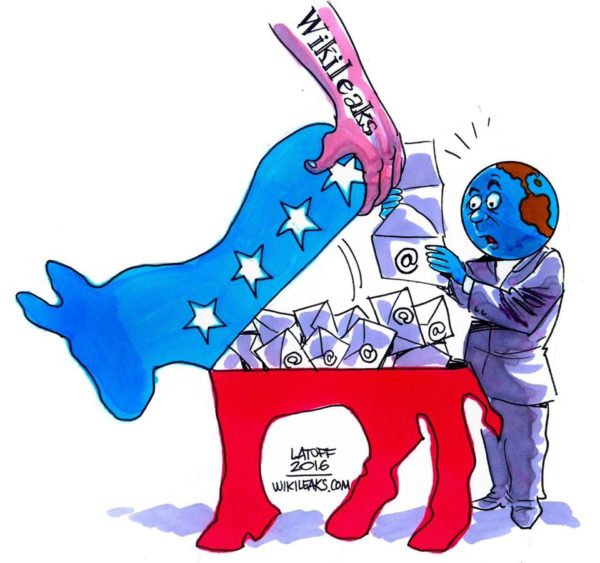 WikiLeaks took to its Facebook page, sharing the information it had with its followers, providing a link to the damning emails published on its website WikiLeaks.org.  Wikileaks has over 3.2 millions followers on its Facebook page.
Moment after WikiLeaks broke the news on the social media platform, it went viral and trended on Facebook. People started sharing the news link on Facebook, alerting those who might not be aware of it, spreading the news with a remarkable speed.
However, a number of followers started encountering problems when they tried to post links to the WikiLeaks files. If attempting to post a link, it read with an error. Below is a photo of the error message a user posted on Twitter when she tried it.
@wikileaks there you go! #DNCLeaks pic.twitter.com/cfSUo4hvz0

— Adryenn Ashley (@adryenn) July 24, 2016
When WikiLeaks followers realized that Facebook was censoring the links to the emails, they became agitated, lashing out heavily at the social media giant. WikiLeaks later tweeted, instructing users to post archived images to Facebook; to circumvent the block, which many followers did that.
Due to the criticisms Facebook attracted because of the block, the social media giant has now admitted that it did blocked the links, saying that it was done by mistake.
For those facing censorship on Facebook etc when trying to post links directly to WikiLeaks #DNCLeak try using https://t.co/2b9Kn1RITr

— WikiLeaks (@wikileaks) July 24, 2016
In a statement to Gizmodo, a Facebook representative commented on the situation. "Like other services, our anti-spam systems briefly flagged links to these documents as unsafe," adding that the company "quickly corrected this error on Saturday evening."
According to observers, censorship on Facebook is on the rise. According to the RT English News, in 2015, Facebook removed a post of a British student, which criticized the world for not responding to recent terror attacks in Lebanon and Africa with the same overwhelming support that Paris received following the deadly November attacks. The news outlet said that when it contacted Facebook on the issue; Facebook replied that human error saw the student's post was removed.
It is also said in early July this year, Facebook admitted to removing a meme featuring former Stanford University student Brock Turner, who received a six-month jail term for sexually assaulting an unconscious young woman in January 2015.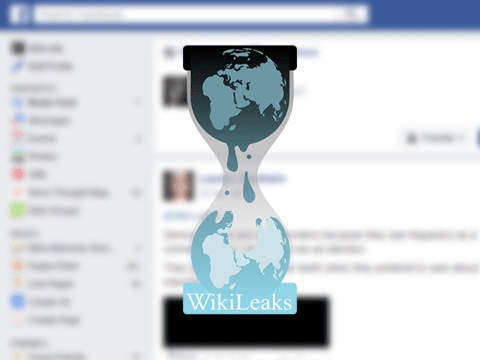 Again, Facebook sparked outrage among the African-American communities in the United States after it removed a video of the fatal shooting of Philando Castile by a Minnesota police officer. Facebook later apologized, saying it was due to technical error.
Apart from these incidents, alternative news sources such as the Free Thought Project and Anonymous Headquarters have also experienced censorship from Facebook.
---
You want to support Anonymous Independent & Investigative News? Please, follow us on Twitter: Follow @AnonymousNewsHQ
---
This article (Facebook Admits Blocking WikiLeaks Over DNC Emails Leak, Calls It a Mistake) is a free and open source. You have permission to republish this article under a Creative Commons license with attribution to the author and AnonHQ.com.