Mark Zuckerberg has transformed and even revolutionized the way everyone communicates online. He did so by designing and developing an astonishing new online social media platform, with over 936 Million daily active users, Facebook is the newest craze in which everyone is utilizing.
During each month, 20% of the world "Logs On" to Facebook. Everyone's reasoning behind their uses of Facebook ranges from meeting new friends, to promoting business, sharing and creating memories online, play games, even communication with other Facebook Users.
While the usage of Facebook is free, the only payment for Facebook from you directly is the sacrifice of your private life.
Facebook is worth over $200 Billion dollars, and people can utilize this service for free. But how does Facebook gain so much revenue, when the population can use it for free?
Whenever you sign up on the website Facebook you also agree to their policy statements. In which does state "In addition to helping people see and find things about what you do and share, we may use the information we receive about you for internal operations, including troubleshooting, data analysis, research and service improvement." This clearly states that Facebook will use your information (Photos, messages, private messages, usage, connections on devices, everything) and use that data in order to better enhance Facebook. Companies in which are advertising on Facebook, makes up 2/3rds of Facebooks revenue. Companies enjoy Facebook for advertising in which Facebook offers a global reach, the ability to even target AdWords which is based upon personal information that users share on Facebook. This means that a person who writes, or posts, about Basketball, will receive ads about Basketball. When people start posting specifically about something, such as Mavericks Basketball Team, then that user would see not only Basketball ads, but Mavericks ads as well. Another example if a woman changes her profile status to say "Engaged", then she would see ads about Wedding Dresses as well as other wedding décor.
This form of advertising is the reason in which Facebook is not just another social media site, but the leading in advertising as well as a multi-billion-dollar company. But at what cost? Max Schrems that this media giant is exploiting our privacy data for more power than just advertising. When we look into other corporations and organizations such as Universities as well as pharmacy companies, they in fact have to go through a rigorous assessment before they are able to utilize our data. Facebook is an exception. Once you have agreed to Facebook's 'Terms & Conditions', the company is able to do anything they want with your data. Facebook has the ability to commodify our most intimate online conversations as well as relationships in order to increase their chances to gain more revenue from advertisers.
If you are a Facebook user of over 3+ years, then you would remember the rage in which several people had against Facebook when the company forced people to download and install their Messenger App in 2014. If you wanted to utilize the messenger services on your mobile device, you were forced to download the messenger app. So that application you downloaded to use the messenger service of Facebook is able to find accounts on your device(s), add or remove contacts, read your own contact card, read your contacts, modify your contacts, precise location (GPS & Network based), approximate location (network based), receive test messages, send SMS messages, receive text messages, edit your text messages, directly call phone numbers, reroute outgoing calls, read call log, read the contents of your USB storage, modify or delete the contents of your USB storage, the list just keeps going on. The more I read, the more frightened I was about this application. And that is just the Messenger application!
Between the Facebook Privacy Policies covering up other privacy policy as well as terms and conditions, and the mobile application policies, the media giant Facebook is legally stealing your identity and utilizing on their behalf…free of charge.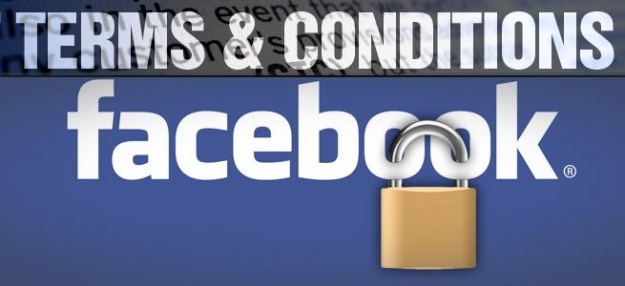 (You can read Facebook Terms of Service here, Facebook Principles here, Facebook Services or Services here, Facebook Policy here, Facebook Privacy Basics here, Facebook Platform Page here, Facebook Report Claims of Intellectual Property Infringement here, Facebook Payment Terms here, Facebook Platform Policy here, Facebook Self-Serve Ads here, Facebook Advertising Policy here, Facebook Page Terms here, Facebook Germany Terms here, Facebook Trademarks here, Facebook Community Standards here)