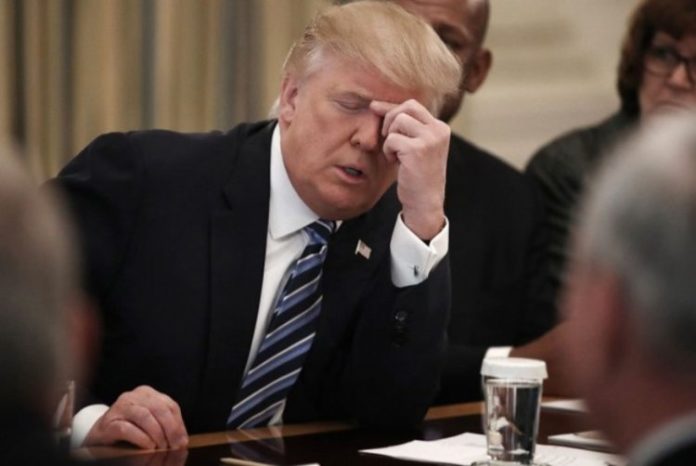 President Donald Trump must be burning with rage inside for all the roadblocks meeting his domestic policies. But running the U.S. is unlike running his Trump organization. Running a country is a complex and serious business, and Trump may be starting to realize this.
Since Trump took over the White House, and since his attempts to implement the racist and separatist immigration policies he made noise about during his campaign, he has been in and out of court. In these court actions, Trump has been continually overridden; preventing him from implementing illegal policies. On two occasions, Trump signed executive orders banning citizens of 6 Muslim-dominated countries from entering the U.S; the orders were challenged and defeated in the court of law.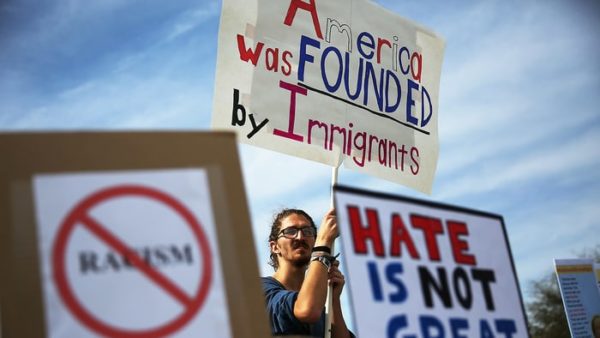 However, in the true nature of Trump, he isn't giving up. He still wants to rid America of undocumented migrants, leaving America to only Americans. This, he believes, will 'make America great' again.
Five days after taking office, on January 25, Trump took to his executive orders; signing one that prevents so-called sanctuary cities from receiving federal funds if they don't cooperate with federal immigration authorities. The cities are expected to arrest and hand over all undocumented migrants in their jurisdictions to federal immigration authorities.
Some of the targeted cities quickly challenged the order in court. At a federal court in San Francisco, a District Judge has now ruled that Trump has no authority to attach new conditions of his own to spending that was Congressionally approved. This means legally, this order of the president can't be implemented.
Judge William Orrick also ruled that Trump's order threatened a wide swath of funding, and that the government cannot cut off funding if there is no clear connection between the money and the policy at stake. Justice Department boss Jeff Sessions has claimed that Trump's order only targeted a small amount of funding to the cities.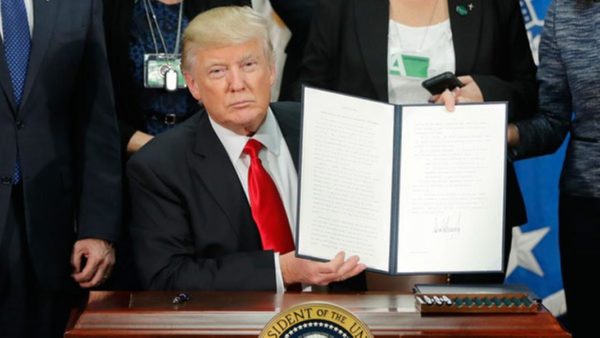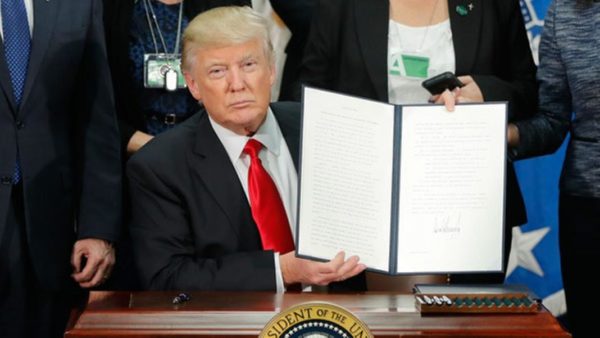 Orrick said the language of the order made it clear it sought to withhold funds beyond law enforcement, revealing both Trump and Sessions' public comments contradicted what was in the order. The judge cited comments from Trump calling the order "a weapon" to use against jurisdictions that disagree with his immigration policies.
"And if there was doubt about the scope of the Order, the President and Attorney General have erased it with their public comments. Federal funding that bears no meaningful relationship to immigration enforcement cannot be threatened merely because a jurisdiction chooses an immigration enforcement strategy of which the President disapproves," Orrick wrote in his strong worded ruling.
After the ruling, Sessions said the Justice Department is disappointed with the ruling and will continue to fight it in court.
President Trump later descended heavily on Judge Orrick, lashing out against him for the ruling. Trump wrote on Twitter: "First the Ninth Circuit rules against the ban & now it hits again on sanctuary cities-both ridiculous rulings. See you in the Supreme Court!"
Meanwhile, as we await the Supreme Court showdown of the issue, Congress too, is sharply divided over another controversial immigration policy from President Trump.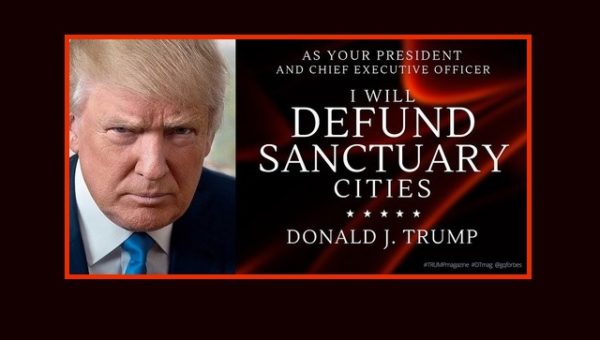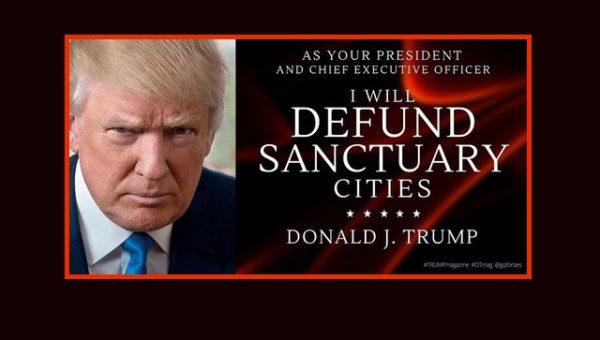 According to Trump, Mexicans are crossing illegally into the U.S. with drugs, and raping American women. He believes the only antidote to this problem is to build a giant wall on the border with Mexico that will physically separate the two countries. By doing this, Americans would become caged in their own nation, keeping them from making illegal contact with the Mexicans.
Currently, the contested issue is not about building the wall, but the funding for the wall. Trump initially said Mexico would need to pay for the wall. His proposal, however, was strongly rejected by the Mexican government.
This leaves Trump with no other alternative than to use federal funds for the wall—and for this to occur he must seek approval from lawmakers at Capitol Hill.
But from the current developments in Congress, it is likely that the request for funding of the wall will be thrown out. Already, Democrats have said they would never allow a single penny from the federal budget to be used to build the wall.
Although Republicans control Congress, they themselves are divided on the issue, leading the Trump administration on a likely collision course with Congress. Republican lawmakers are pressing on the administration to postpone the request for federal funds for the wall in Congress, just like the Obamacare repeal bill was also postponed.
Politico reports that even Rep. Peter King (R-N.Y.), the former Homeland Security Committee chairman, who wrote the 2006 law authorizing the construction of the wall, believed the White House should push the request for funding the wall to a later date in the year.
"There's going to be compromises going on. Once the government is up and running, and stays open and running, then we have to fight this out over the next year," King is quoted to have said on Fox News.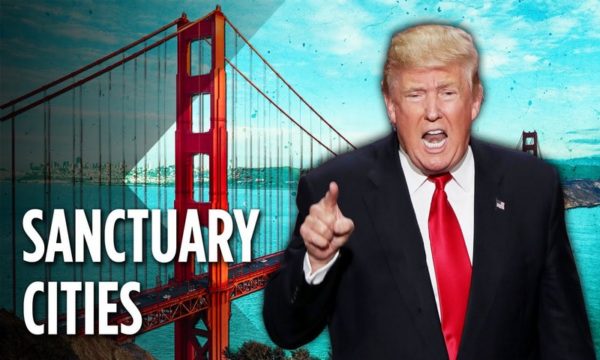 But Trump's budget director Mick Mulvaney and Secretary of Homeland Security John Kelly have both said Trump will need a down payment on his wall as part of a government funding package. They believe the postponement of the funding request will disrupt the future plans of the administration.
Nevertheless, it will be interesting to see the events unfold; if Congress allows Trump to break with tradition to do as he pleases.
---
This article (Federal Court Blocks Trump's Sanctuary Cities Order, Funding for Border Wall with Mexico in Limbo) is a free and open source. You have permission to republish this article under a Creative Commons license with attribution to the author and AnonHQ.com.
---
Supporting Anonymous' Independent & Investigative News is important to us. Please, follow us on Twitter: Follow @AnonymousNewsHQ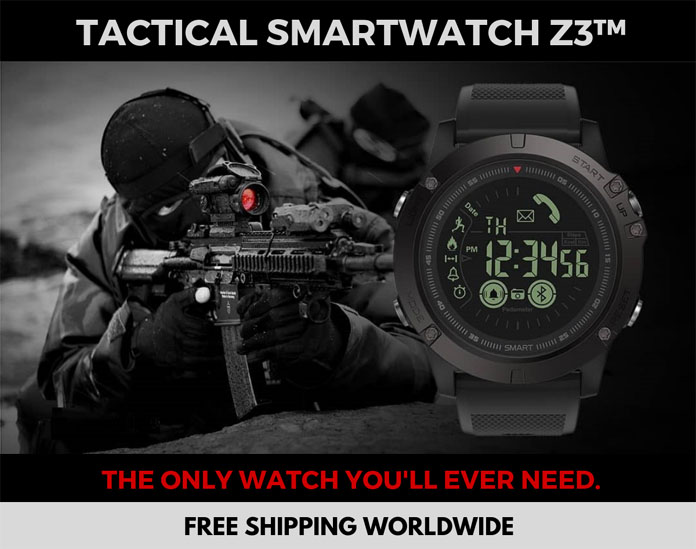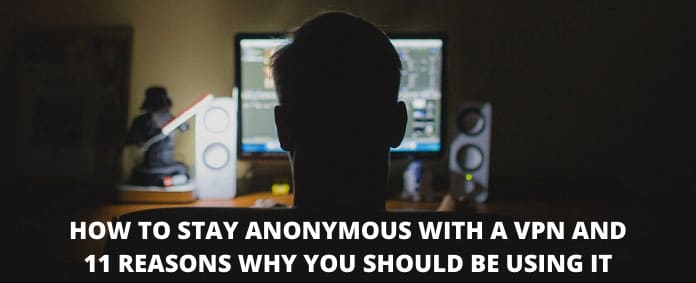 Get Your Anonymous T-Shirt / Sweatshirt / Hoodie / Tanktop, Smartphone or Tablet Cover or Mug In Our
Spreadshirt Shop
!
Click Here
Remove all ads by clicking here