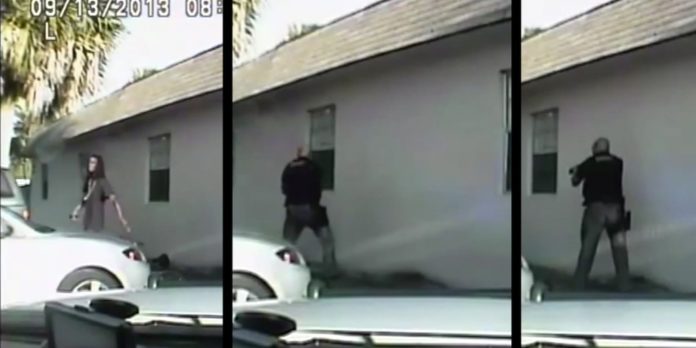 A Florida Federal Judge has taken bold steps to ensure the medical bills of a police shooting victim get paid. Sgt. Adam Lin shot Dontrell Stephens, an unarmed black man who was stopped on is bicycle, without provocation. Lin, as usual, claimed that he feared for his life, as Stephens allegedly "fumbled" with something in his hand. While no criminal charges were brought against Lin, and the department backed the shooting, a jury awarded Stephens 22.5 million dollars in settlement. As Stephens has had extensive medical care and no way to pay his bills, the judge overseeing the case has seized the personal property of Lin, to be sold to ease Stephens' financial burden.
It is reported that Lin had not heard of the decision until US Marshalls showed up to his Palm Beach home. According to the media, Lin fainted when he heard the news. The judge's order emptied Lin's home, seizing his car, furniture, television, clothes, and even his pets – including his goldfish. The move has been considered devastating to law enforcement, which have some concerns that it sets a dangerous precedent.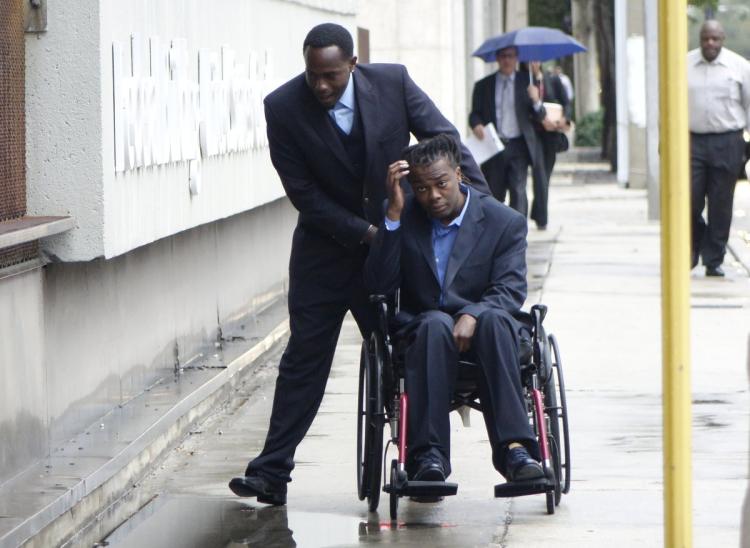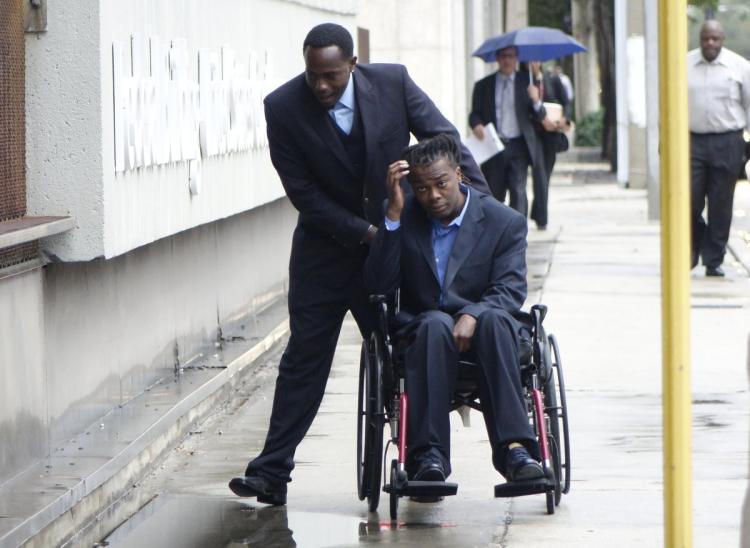 Lin justified his shooting before the federal civil rights jury, however based on their decision, they did not believe him. According to Lin, he saw Stephens weave in and out of traffic, which to him was an indicator that Stephens was going to attempt to flee. Once Stephens stopped, Lin initially went for his Taser "because of the way he got off the bicycle." Lin then stated that Stephens fumbled with something in his hand behind his back, which caused him to fear for his life. He then fired at Stephens, who held only a phone in his hand, striking him in the back and instantly paralyzing him. When asked whose fault it was that Stephens was shot, he simply responded, "Mr. Stephens' actions."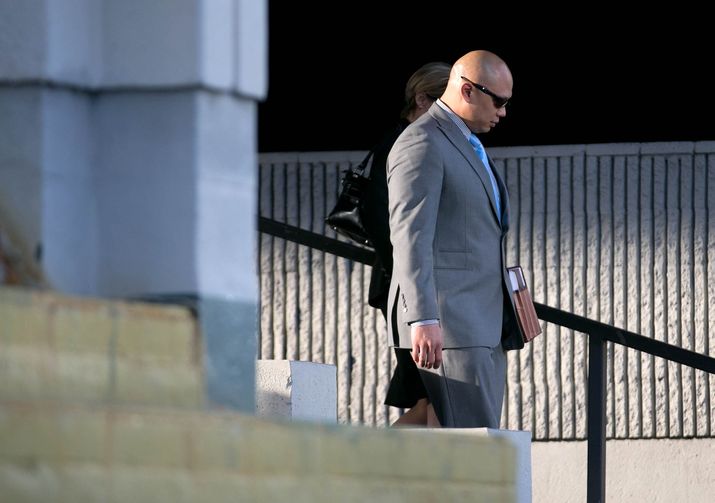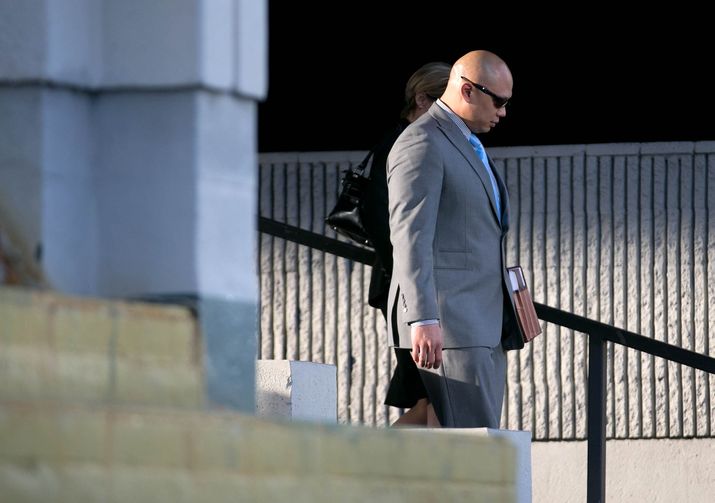 The seizure came about at the request of Stephens' lawyer, who had petitioned the judge for immediate action. The judge was obviously sending a message to the Palm Beach county Sheriff, Ric Bradshaw, who has been fighting the payment of the settlement. Stephens' lawyer also attempted to have Lin's salary garnished, but due to his child support payments, the judge denied the request. The seizure of Lin's property was mostly symbolic, as they will bring very little at auction. The most important aspect of the seizure was the message it sends to all law enforcement.
"I don't think we took any shoes and I don't think we took any underwear," said Jack Scarola, Stephens' attorney. "Shirts and pants and shorts are all gone, and jackets. The Sheriff was offered the opportunity to protect his employee and avoid the seizure. He declined not to do it."
Scarola said that the Sheriff was the one responsible for paying the settlement. Even though there was no action taken against Lin, the citizens of Palm Beach County saw through the cover up and awarded Stephens one of the largest police shooting settlements in history.
The Blue Lives Matter community was quick to fire back, directly at Jack Scarola. "We don't see how you can sleep at night or look at yourself in the mirror. We have to wonder what your cut of this settlement is. Holding an agency hostage and going after its Deputy is actually pretty low. You give a new meaning to the definition of defense attorney."
If the precedent stands, and is not overturned, this basically allows individuals to go after the personal property of any law enforcement officer, even if they have not been found to be "at fault."
Cops all too often hide behind the ambiguity of their descriptions – of the 'fear for their lives' phrase. In this case, a judge saw through the officer's lies and the cowardly Sheriff who defended him. If police had anything to lose when they made bad decisions – blatantly executing or attempting to execute unarmed citizens – they'd be more careful in who they decide to murder. Cops are never held accountable for bad judgment, and this is one of the biggest problems we see in almost all police shootings.
Sources: RT.
---
This article (Federal Judge Seizes Personal Belongings of Cop Who Shot and Paralyzed Unarmed Man) is a free and open source. You have permission to republish this article under a Creative Commons license with attribution to the author and AnonHQ.com.
---
Supporting Anonymous' Independent & Investigative News is important to us. Please, follow us on Twitter: Follow @AnonymousNewsHQ