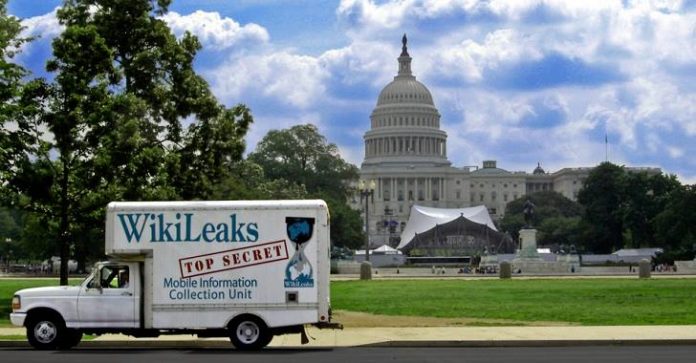 (ZHE) A federal criminal investigation is being opened into WikiLeaks' publication of documents detailing alleged CIA hacking operations, CNN reported as both the FBI and CIA are coordinating their hunt for the mysterious whistleblower inside the CIA, who has already been dubbed Snowden 2.0.
The criminal probe will look into how the documents came into WikiLeaks' possession and whether they might have been leaked by an employee or contractor. The CIA is also trying to determine if there are other unpublished documents WikiLeaks may have. Incidentally, the answer to that is yes as the whistleblowing organization revealed earlier in the day on its twitter feed.
WikiLeaks has released less than 1% of its #Vault7 series in its part one publication yesterday 'Year Zero'.

— WikiLeaks (@wikileaks) March 8, 2017
The documents published so far are genuine, officials confirmed to CNN, which adds that one of the biggest concerns for the federal government is if WikiLeaks publishes critical computer code on how operations are conducted, as other hackers could take that code and cause havoc overseas. Of course, if the CIA had not left its code open and accessibly by outside interlopers, making hacking simple – as Edward Snowden explained – that would not be a concern.
Still, the attacks listed in the Wikileaks documents largely require physical access to devices. Even if code was released, a hacker would need to physically tamper with a smart television to infect it with the CIA's purported malware.
The officials emphasized any intelligence collection using the types of operations described in the documents is legal intelligence collection against overseas targets. The officials also cautioned some of the material describes programs still under development by the intelligence community.
Rep. Ted Lieu (D-Calif.) immediately called for a Congressional investigation upon the documents' release. "I am deeply disturbed by the allegation that the CIA lost its arsenal of hacking tools. The ramifications could be devastating." It appears that his wish has been granted.
By Tyler Durden / Republished with permission / Zero Hedge / Report a typo / Image: WikiLeaks Truck