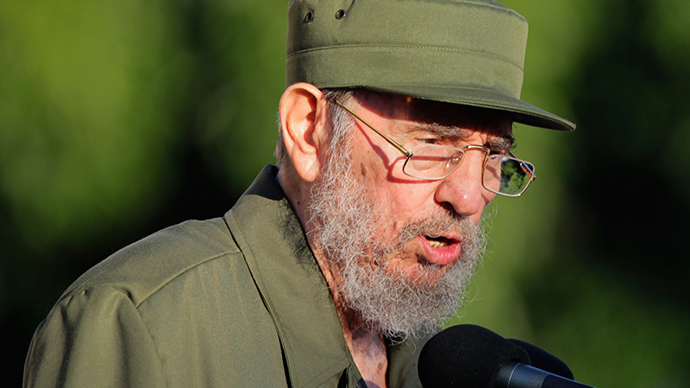 88-year-old former Cuban President Fidel Castro, in a letter addressed to the student federation at the University of Havana and printed in the Communist Party newspaper Granma, finally broke his silence on the push for a restoration of Cuban-American ties. This was Castro's message about his old nemesis, the same country that tried 638 times to assassinate him:
"I don't trust the policy of the United States, nor have I exchanged a word with them, but this does not mean I reject a pacific solution to the conflicts.
"We will always defend co-operation and friendship with all the people of the world, including with our political adversaries. Defending peace is the duty of everyone. Any peaceful or negotiated solution to the problems between the United States and the peoples or any people of Latin America that doesn't imply force or the use of force should be treated in accordance with international norms and principles."
He closed his message to the students by saying, "The serious dangers that threaten humanity today should give way to rules that are compatible with human dignity. No country is excluded from such rights. With this spirit I have fought and will continue fighting until my last breath".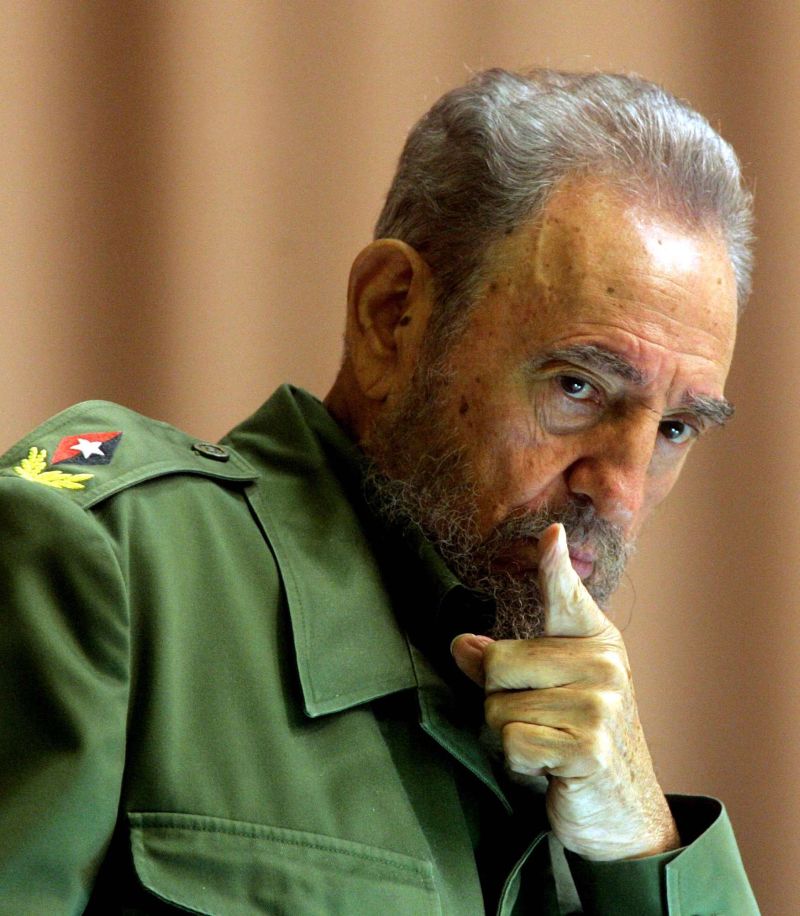 The former president wasn't forthright in his younger brother's decision to reconcile with Cuba's age-old enemy. "The president of Cuba has taken the appropriate steps in agreement with the prerogatives and powers granted him by the National Assembly and Communist Party of Cuba," Castro quipped.
Cuba President Raúl Castro and US President Barack Obama announced a broader deal (including the loosening of travel and economic restrictions) on December 17, 2014, in order to reinstate diplomatic ties between the two countries after 53 years of isolation. As per the deal, Havana released 53 prisoners on January 12, 2015.
Obama on January 21 called on Congress to begin work on ending the five-decade Cuban embargo in 2015. "In Cuba, we are ending a policy that was long past its expiration date. When what you're doing doesn't work for fifty years, it's time to try something new. Our shift in Cuba policy has the potential to end a legacy of mistrust in our hemisphere; removes a phony excuse for restrictions in Cuba; stands up for democratic values; and extends the hand of friendship to the Cuban people," Obama said during his State of the Union address.
However, not everyone in Washington was happy with Obama's "hand of friendship". Republicans John McCain and Lindsay Graham issued a joint statement on his plan to ease restrictions on Cuba and open an embassy in Havana:
"We agree with President Obama that he is writing new chapters in American foreign policy. Unfortunately, today's chapter, like the others before it, is one of America and the values we stand for in retreat and decline. It is about the appeasement of autocratic dictators, thugs, and adversaries, diminishing America's influence in the world. Is it any wonder that under President Obama's watch our enemies are emboldened and our friends demoralized?"
With Pres Obama's #Cuba plan, it's no wonder why our enemies are emboldened & our friends demoralized – full stmt: http://t.co/KWc4tUCb6M

— John McCain (@SenJohnMcCain) December 17, 2014
Source:
http://rt.com/news/226547-castro-letter-trust-us/