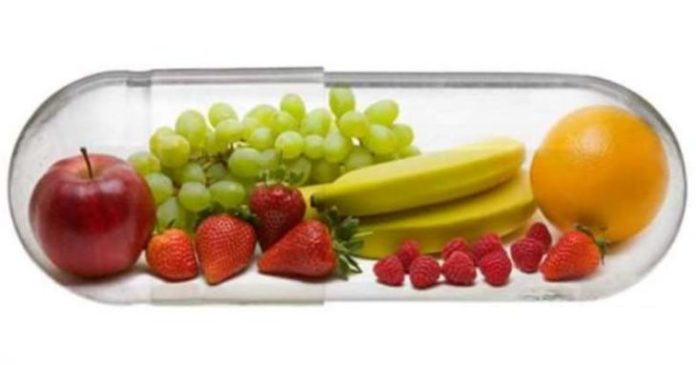 By: Justin Gardner / The Free Thought Project
"Let medicine be thy food and let food be thy medicine." – Hippocrates
In the fourth century BCE, the most famous Greek physician made the bold claim that disease was caused naturally, not by the gods. Environment, diet and living habits all played a part in the health of a person.
The tools and techniques of modern science have allowed us to uncover many secrets of nutrition. But we're still just scratching the surface of the complex ways in which food compounds interact with the body.
"Big pharma was scarce with cash, because they can't patent a food's natural properties. And from a practical viewpoint, studying food with its thousands of chemicals and nutrients is incredibly complex. By comparison, targeting and studying a single drug for efficacy in a double-blind model was far more straightforward and lucrative to both researchers and industry."
Dr. David Suskind, a gastroenterologist at Seattle Children's, is breaking the mold. Suskind has produced the first clinical evidence that food can indeed be medicine.
Granted, some pharmaceutical products have given a better quality of life to many people, but the singular focus of making a pill to treat disease has come at the cost of virtually ignoring food as medicine.
"In a first-of-its-kind-study led by Suskind, published today in the Journal of Clinical Gastroenterology, diet alone was shown to bring pediatric patients with active Crohn's and [ulcerative colitis] into clinical remission…
In the small, prospective study, patients were put on a special diet called the specific carbohydrate diet (SCD) for 12 weeks as the sole intervention to treat their Crohn's or UC. SCD is a nutritionally balanced diet that removes grains, dairy, processed foods and sugars, except for honey. The diet promotes only natural, nutrient-rich foods, which includes vegetables, fruits, meats and nuts.
At the end of the 12 weeks, eight out of the 10 patients who finished the study showed significant improvement and achieved remission from the dietary treatment alone."
"This changes the paradigm for how we may choose to treat children with inflammatory bowel disease," Suskind said.
More studies will need to be done for confirmation, but these results will certainly draw attention for researchers willing to step outside of the pharmaceutical model.
Food as medicine may prove to have applications outside of inflammatory bowel disease (IBD), as many diseases may be related to chronic inflammation. For example, the charred meat prevalent in American diets is associated with prostate inflammation which can lead to prostate cancer.
"Each person's disease is unique, just as each person is unique," said Suskind. "SCD is another tool in our tool belt to help treat these patients. It may not be the best treatment option for everyone, but it is an effective treatment for those who wish to try a dietary therapy."
The report from Seattle Children's highlights the story of 11-year-old Adelynne Kittelson, diagnosed with Crohn's disease at age eight. The usual course for patients is steroids and medications that suppress the immune system, doing nothing to treat the underlying issue of the microbiome causing the immune system to attack the bowel. This pharma treatment also brings the potential for life-long side effects.
After months of uncertainty about Adelynne's worsening, painful condition, she was finally brought to Dr. Suskind who diagnosed the problem as Crohn's disease. He offered various treatment options, including the SCD diet. Adelynne's mother didn't want her to have life-long side effects from medication, so she opted for the unique dietary approach offered by Seattle Children's.
"Today, Adelynne has been in clinical remission for more than two years. She's a healthy, happy and thriving 11-year-old girl.
"I can't believe how far we've come. When we first walked into Seattle Children's, she was an 8-year-old girl who was barely heavier than our 4-year-old. Now, she's growing and foods are no longer an enemy."
Adjusting to the strict requirements of the SCD approach was difficult at first, but the lifestyle of natural, nutrient-rich foods is now second nature.
This approach to treating illness is anathema to Big Pharma, which thrives as people pop more pills. Diet, exercise and being fully informed have no value to the corporatocracy.
"For decades or longer, medicine has said diet doesn't matter, that it doesn't impact disease," Dr. Suskind said. "Now we know that diet does have an impact, a strong impact. It works, and now there's evidence."
What are your thoughts?Please comment below and share this news!
---
This article (First Of Its Kind Study Shows that Change In Diet Alone — Not Drugs — Is Curing Diseases) by Justin Gardner is free and open source. You have permission to republish this article under a Creative Commons license with attribution to the author and TheFreeThoughtProject.com