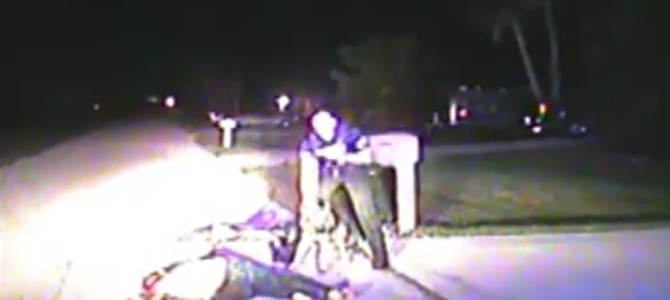 Lee Coel has been identified as the Punta Gorda police officer who gunned down an old woman during a training exercise last week. Seventy-three year old Mary Knowlton was participating in a citizen police academy, when she was shot dead by Coel. A seemingly tragic accident, the "shoot/don't shoot" scenario they were conducting was supposed to utilize simulation rounds, training rounds made of a compact powder. Somehow a live round made its way into the chamber of the handgun used by Coel. After he was identified, it became apparent Coel had previously made the news; after his K9 mauled a man for riding a bicycle without a light.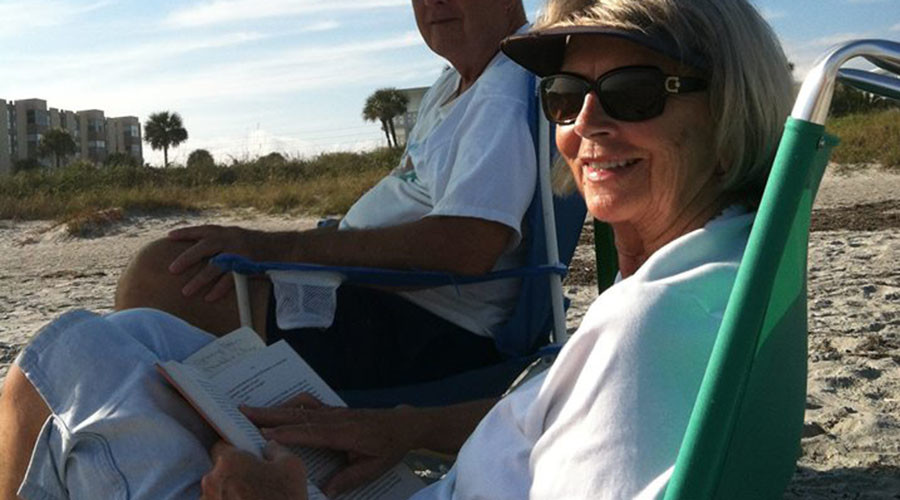 On Tuesday morning, hundreds of residents of sunny Punta Gorda, Florida gathered for Knowlton's funeral. She was a longstanding and well respected member of the community. She worked at the public library and was highly thought of by her friends and family. The saddest aspect of this case is that Knowlton's death was an act of carelessness, and was without a doubt, preventable. Standard procedure for a weapons safety inspection involves a minimum of two certified instructors checking the weapon before it is issued to its user. It is apparent none of this was done.
The exercise was a role play scenario, which entailed deciding whether or not deadly force should be used.
This shoot/no shoot scenario is common practice in police academies across the United States. In this case, Knowlton was playing the cop and Coel was playing the bad guy. The firearm that killed Knowlton was reported to be a revolver, not the firearm carried by members of the Punta Gorda PD. The Florida Department of Law Enforcement has been made aware of the incident, proceeding now with an investigation as to what caused Knowlton's death.
Th reality is, Coel, or whomever was in charge of verifying the safety of the gun, failed to do their job. They were negligent in their responsibilities. Having been negligent in performing one's duties which leads to a person's death, is the textbook definition of criminally negligent homicide. "Florida statutes define culpable negligence as a disregard for human life while engaging in wanton or reckless behavior. The state may be able to prove involuntary manslaughter by showing the defendant's recklessness or lack of care when handling a dangerous instrument or weapon, or while engaging in a range of other activities that could lead to death if performed recklessly" (Findlaw.com 2016).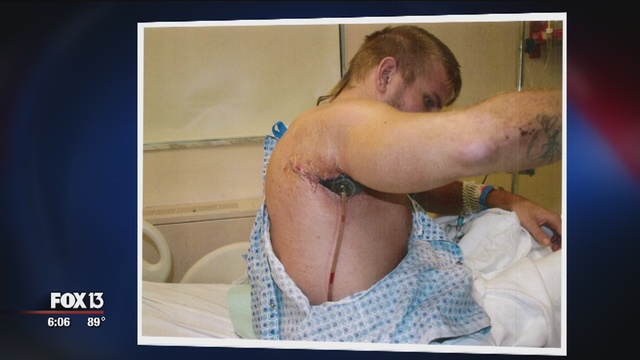 After identifying Coel as the shooter, it didn't take long for his involvement with another highly publicized case of police brutality to surface. In October 2015, Coel conducted a traffic stop on a bicycle with no lights. Not wanting to let the crime of the century go unpunished, Coel yells to the bicycle rider to stop or he'll release his [K9] dog. Less than two minutes later, the bicyclist, identified as Richard Schumacher, was mauled – nearly to death – by Coel's K9 partner. The video shows Schumacher coming to a stop in the driveway of a house. The video then shows Schumacher complying with officer commands, being mauled once he was already kneeling. Schumacher was later charged with DUI on a bicycle, evading police and cited for not having a headlight on his bicycle.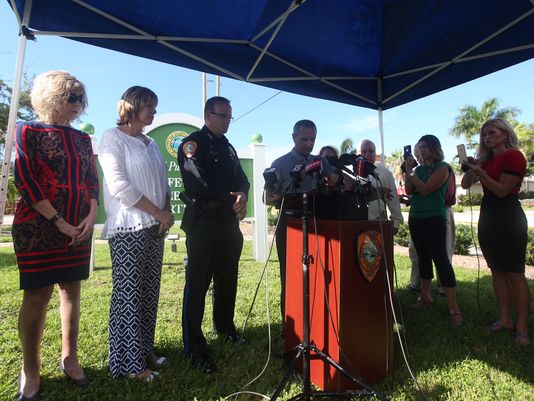 Obviously the death of Knowlton was a tragic accident, and I doubt anyone would suggest this was an intentional act. It is unknown whether or not Coel was responsible for placing the blank sim rounds into the firearm, however, it was absolutely his responsibility to check the weapon before taking it into a training scenario with civilians. Chief Tom Lewis has come forward, claiming "100%"responsibility for the incident – an obvious attempt to deflect criticism of the program and officers involved in Knowlton's death. Some have already called for his resignation.
NBC-2.com WBBH News for Fort Myers, Cape Coral & Naples, Florida
Former Chief Walt Zalisko, now a police bet-practices instructor stated "When I first saw this, a guy used a real weapon at a training seminar, I'm thinking, 'What the hell happened there?' In my opinion, they are grossly incompetent for doing that. You don't even have real weapons near the training area — it's forbidden."
This incident has shown yet another example of gross police incompetence; this time, leading to the death of a beloved grandmother and pillar of the community. While the internal investigation is just commencing, rest assured there are sufficient areas of blame to go around. Only time will tell, however, if the family of Mary Knowlton will ever receive justice.
Sources: Herald Tribune, NBC, State Laws, Florida.
---
This article (Florida Cop Who Killed 73 Year Old Woman in Training Drill has History of Brutality) is a free and open source. You have permission to republish this article under a Creative Commons license with attribution to the author and AnonHQ.com.