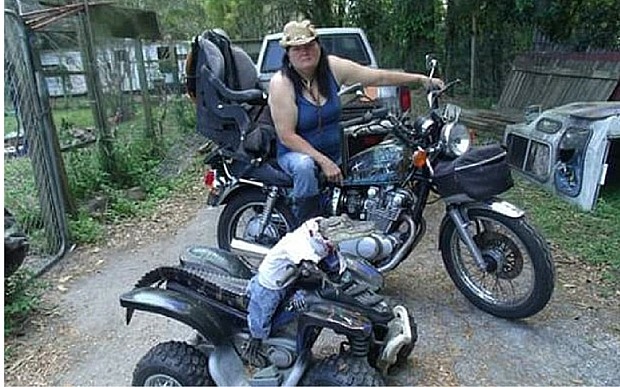 A woman from the United States, State of Florida is challenging wildlife officials, in order to keep a lively and active alligator, as a pet in her house.
Mary Thorn is said to have bought the alligator some 11 years ago, naming the reptile Rambo. Rambo was four years old when Mary bought it. Now 15 years old, Rambo wears clothes, and is capable of riding a motorcycle together with Mary, whenever the two are moving out of the house.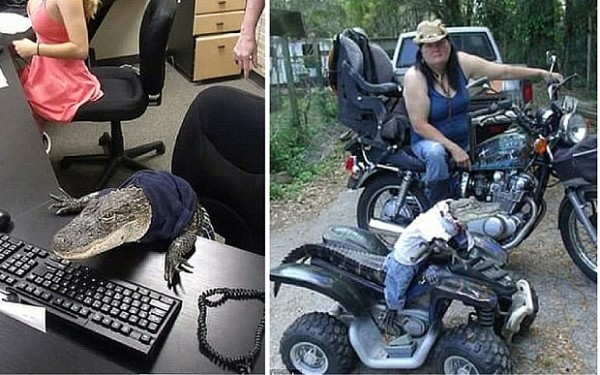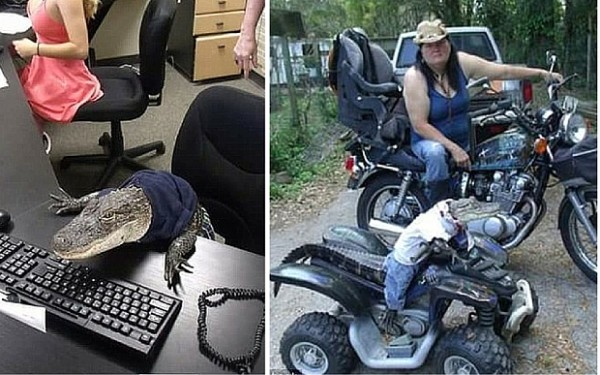 Recently, it is said the Fish and Wildlife Conservation in Florida (FWC) told Mary she can no longer keep Rambo as a pet in her house anymore. Reasons given were because the reptile has reached six feet long, which means by law, it is now required to have 2.5 acres of land available to it, so that it can move freely and relax.
But Mary is insisting that even if she acquires the extra land, Rambo would not be able to use it, because the alligator has sensitivity to sunlight. Mary claimed when she received Rambo, it was too young, so she had to keep it in a dark closet, cramped in a tank with several other alligators.
According to Mary, she has a letter from Privileged Critters Animal Hospital in Lakeland, which states that alligators raised in a filtered light environment develop this type of sensitivity, and therefore should not be left outside for any length of time.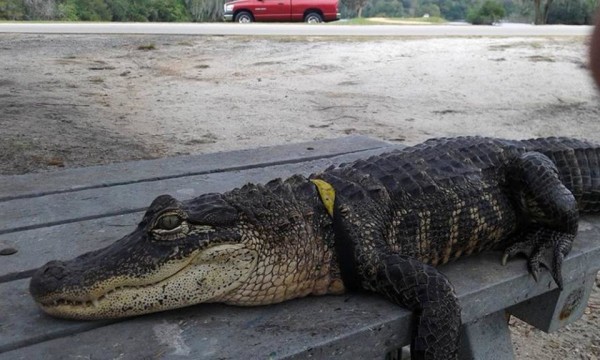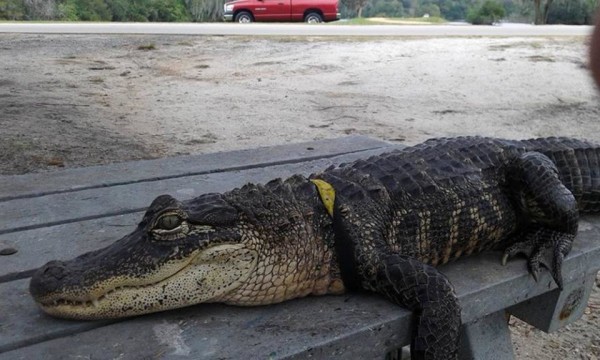 Mary said she treats Rambo like a human baby.  She has taught it not to bite, scratch, head butt or swat, allowing the reptile to interact with the public safely.
Rambo is sent to elementary schools, charity events and conventions. Mary uses that opportunity to teach people about reptiles, and tapes its snout shut when it is around children.
"Everyone will tell you that I treat that animal like a baby. He doesn't do anything a normal gator does. He loves kids and when kids come around he shuts his mouth really tight so fingers can't go in his mouth," the Telegraph quoted Mary as saying.
Spokesman for the FWC in Florida, Gary Morse was quoted by local media as saying that Mary's case is still open and under investigation. Mr Morse also added that there is no concrete timeline for a resolution to be reached on whether Mary could keep the reptile, or not.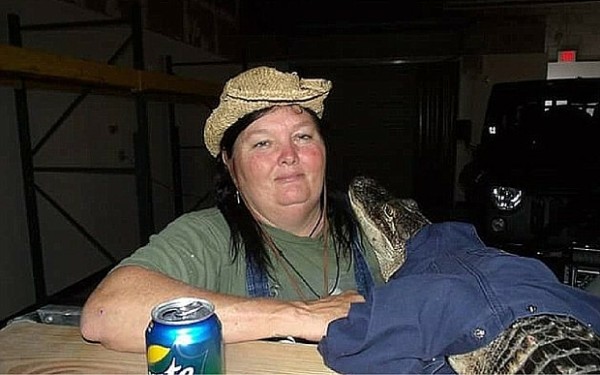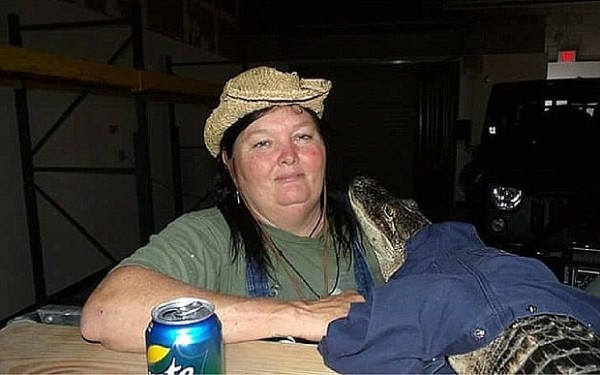 But Mary is worried about the delay. Mary admitted that she has become attracted to the reptile to the point that, if the FWC takes it away from her, she will feel very lonely. She said even her neighbors, and all the people around her, can testify that she is in love with the reptile. Mary also fears that the reptile may die if the FWC takes it away from her.
Mary said "I know when he goes there he's going to be really afraid and he's probably going to pass away from stress. Without him, I don't feel like even wanting to go on. Everybody is taking it pretty hard because they know how much I love the gator."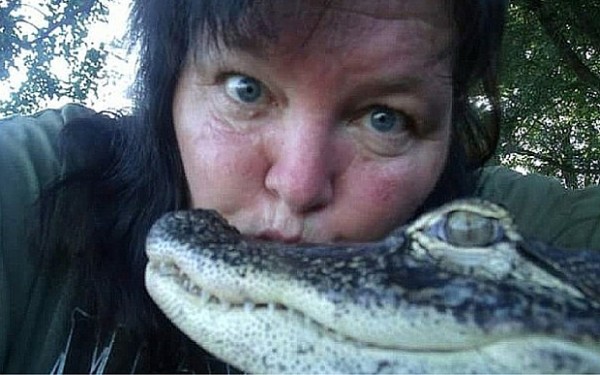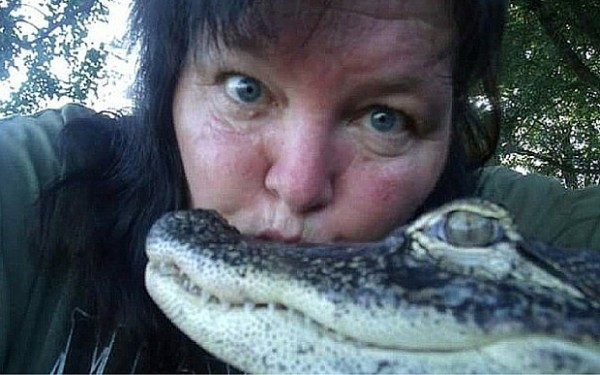 Until a decision is made by the FWC, Mary is still concerned, and she is not ready to let the reptile, which many would run away from, slip out of her hands easily.
---
If you want to support Anonymous Independent & Investigative News, please follow us on Twitter: Follow @AnonymousNewsHQ
---
This article (Florida Woman Fights Officials to Keep Clothes Wearing, Motorcycle Riding Alligator With Her [Images]) is a free and open source. You have permission to republish this article under a Creative Commons license with attribution to the author and AnonHQ.com.