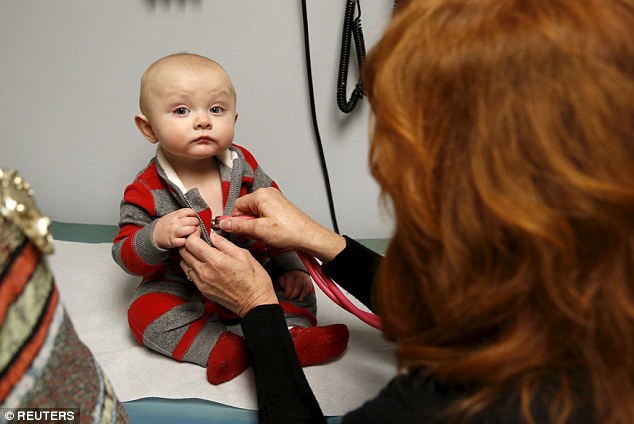 The United States has turned a blind eye to addiction, endangering a generation of children born into America's growing addiction to heroin and opioids. In 2013, an estimated 24.6 million Americans aged 12 or older—9.4% of the population—were illicit drug users. In the same year, more than 27,000 drug-dependent babies were born in the country.  On average, one baby was born with an opioid addiction every 19 minutes.
"It is a crisis. It is an epidemic. The opioid crisis in this country is continuing to expand exponentially, and we're seeing more and more of these infants," Dr Lauren Jansson, director of pediatrics at the Center for Addiction and Pregnancy at Johns Hopkins University, told Reuters.


Each of the 130,000+ children in the US born addicted to drugs over the last decade, suffered the symptoms of neonatal abstinence syndrome, which are similar to those of adult heroin addicts. Babies born with drug dependencies shake, wail, clench their muscles, gasp for breath, struggle to eat, and often choke during feeds, as they go through withdrawal.
This shocking video, part of an investigation by Reuters into the horrifying reality babies face with drug dependencies inherited from their drug-addicted pregnant mothers, shows what happens after a baby is born addicted to drugs:
Reuters identified 110 babies and toddlers since 2010, whose mothers used opioids during pregnancy, and who later died preventable deaths. Being born drug-dependent didn't kill these children, Reuters found. Each recovered enough to be discharged from the hospital. What sealed their fates was being sent home to families ill-equipped to care for them. More than 40 of the children suffocated. 13 died after swallowing toxic doses of methadone, heroin, oxycodone or other opioids.  In three-quarters of the 110 fatalities, the mother was implicated in her child's death; in others, her boyfriend, husband or another relative was implicated.
The federal law calls on health care providers to notify child protection services when babies are born dependent on drugs; social workers can then ensure the newborn's safety after the hospital sends the child home. In 75 of the 110 cases, child protection authorities were notified but didn't take protective measures specified in the federal law.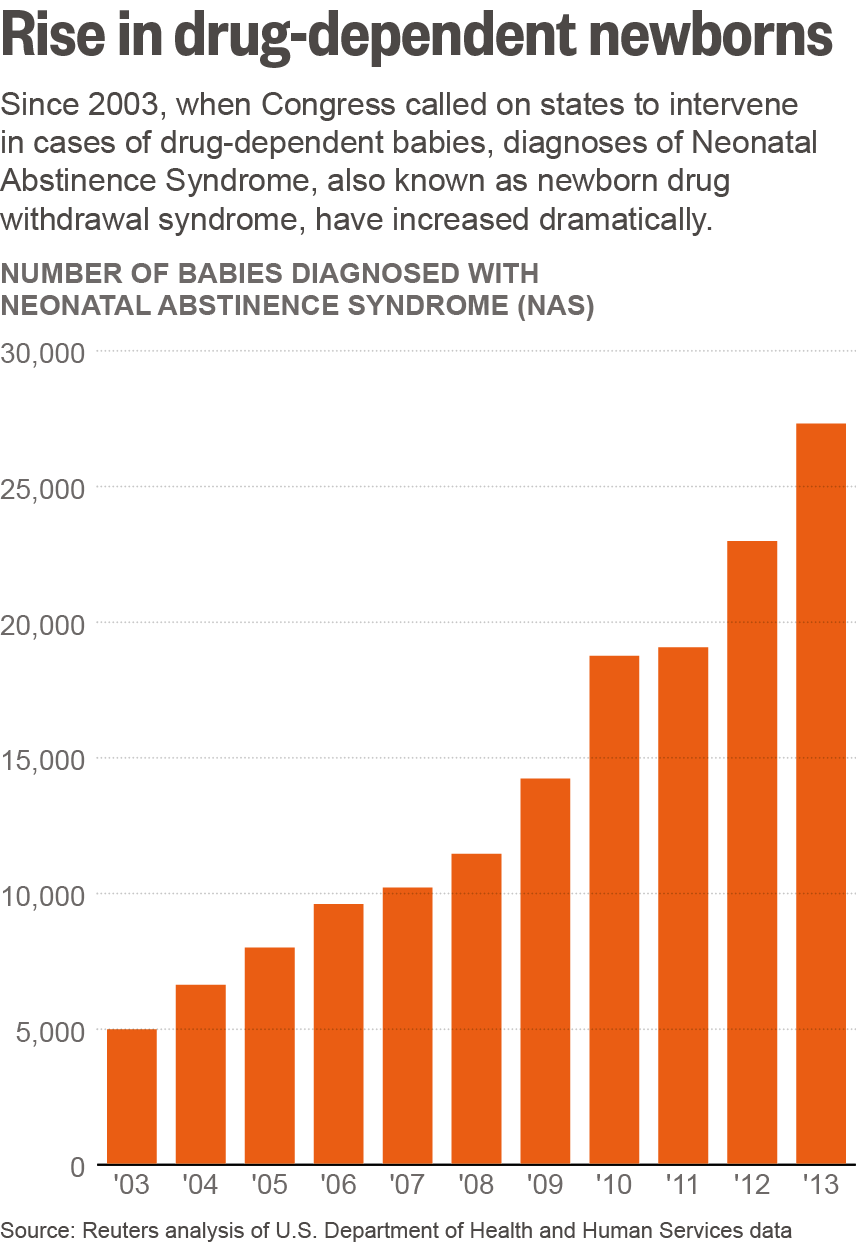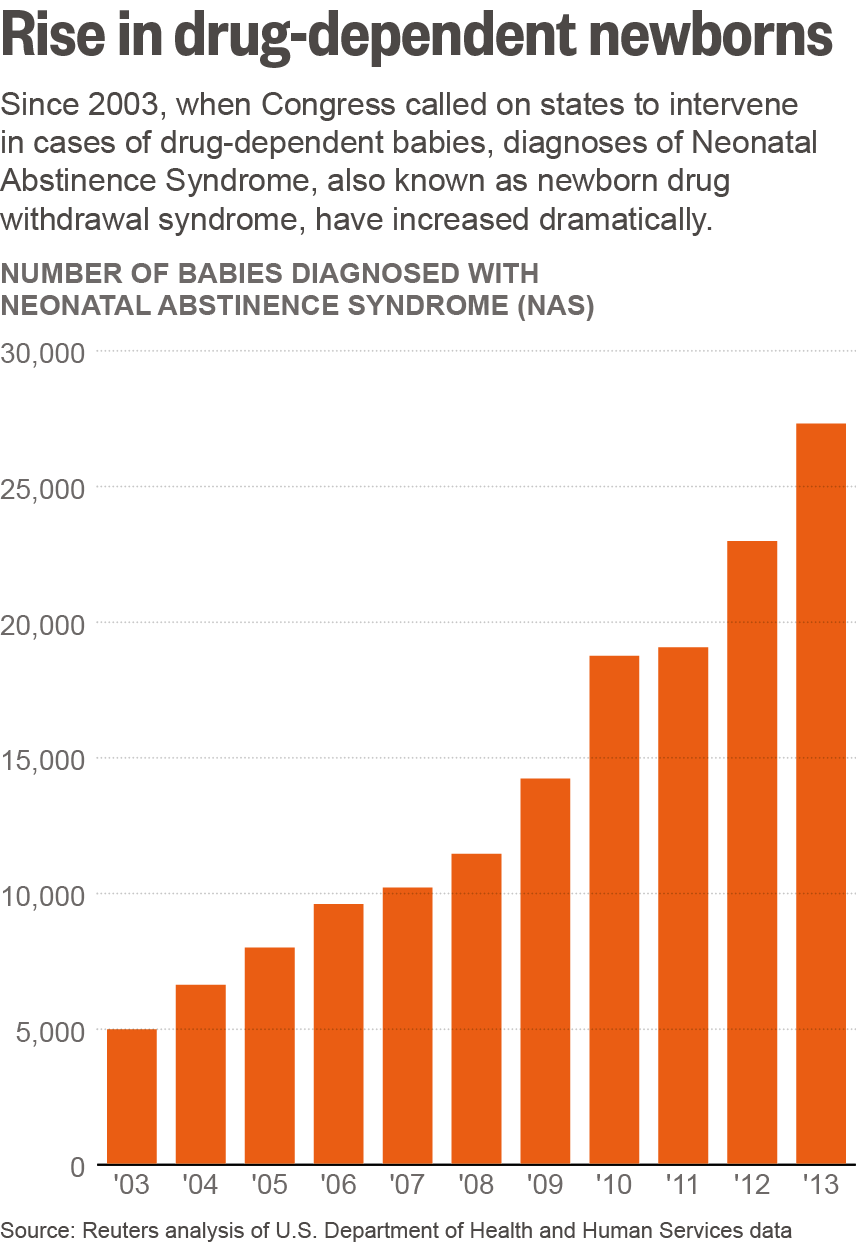 Former US Representative Jim Greenwood, a Republican from Pennsylvania who authored the provisions in the Keeping Children and Families Safe Act passed in 2003, told Reuters:
"Those kids could and should be alive today and thriving. I would've hoped that the whole system – starting at the federal and state levels, the obstetricians and pediatricians – would've gotten it straight by now. That they haven't is a national disgrace."
For the past 10 yrs more than 130K babies were born w/ a drug addiction in the U.S. But America is still the greatest country in the ? right

— STEPH (@stephbordallo) December 10, 2015
---
This article (Opioid-Addicted Child is Born every 19 Minutes in America) is a free and open source. You have permission to republish this article under a Creative Commons license with attribution to the author and AnonHQ.com.