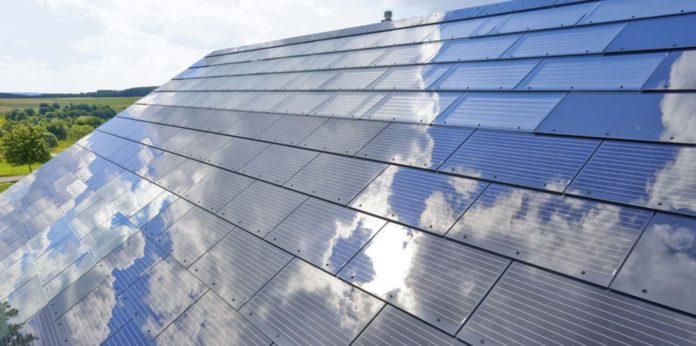 When SolarCity's merger with Tesla will complete by the end of this year, electric car maker Tesla Motors will start selling a new type of roof that isn't covered with solar panels. Instead, it's seamlessly integrated with Tesla's home battery storage technology, allowing homeowners to use solar power even at night. The idea is to sell an entire roof with the solar power capabilities built into it, rather than selling solar panels that can be placed on someone's existing roof.
On SolarCity's second quarter earnings conference call recently, chairman of SolarCity and chief executive officer of Tesla Motors Elon Musk introduced the concept of solar rooftops:
"It's a solar roof as opposed to a module on a roof. I think this is really a fundamental part of achieving differentiated product strategy, where you have a beautiful roof. It's not a thing on the roof. It is the roof, which is a quite difficult engineering challenge and not something that is available anywhere else."
According to Musk's Cousin Lyndon Rive, SolarCity's chief executive officer and co-founder, about five million new roofs are installed every year just in the United States. As part of $2.6 billion SolarCity takeover, Tesla's solar shingles embedded roofs will open a previously untapped solar panel market: houses that need new roofs. These solar roof modules will be made at SolarCity's $750 million manufacturing plant in Buffalo, New York.
Elon Musk wants in on the roofing business — so that your home starts generating solar energy. https://t.co/dGCSKaydAM

— Mashable Business (@mashbusiness) August 13, 2016
The announcement comes as good news for homeowners looking at replacing their roofs, as well as produce their own electricity: they will now have an option of buying roofs with solar panels embedded into it. Musk added:
"You don't want to put solar panels on a roof you know you are going to replace. However, if your roof is nearing end of life and you have to get a new roof anyway… why not have a solar roof that is better in many other ways as well."
While Musk didn't elaborate on solar roofs, he made it clear that Tesla will go after the roof industry with its new products, rather than only installing solar modules on existing roofs. He also assured that the new products will not cannibalize SolarCity's current solar panel business — instead they will work alongside SolarCity's current installations on existing roofs.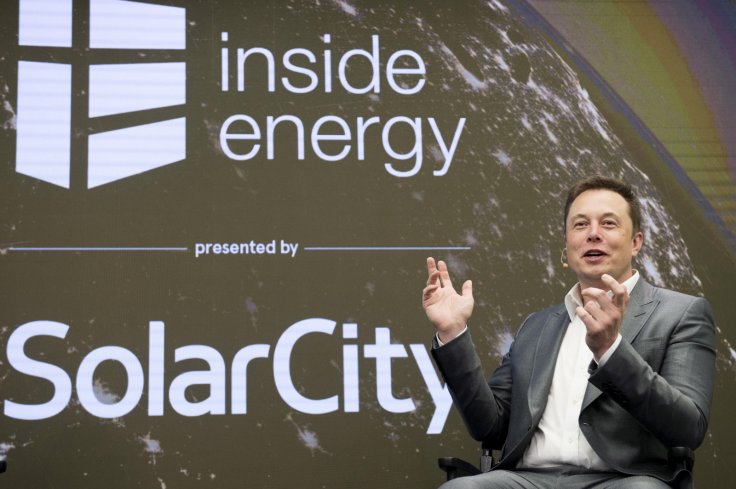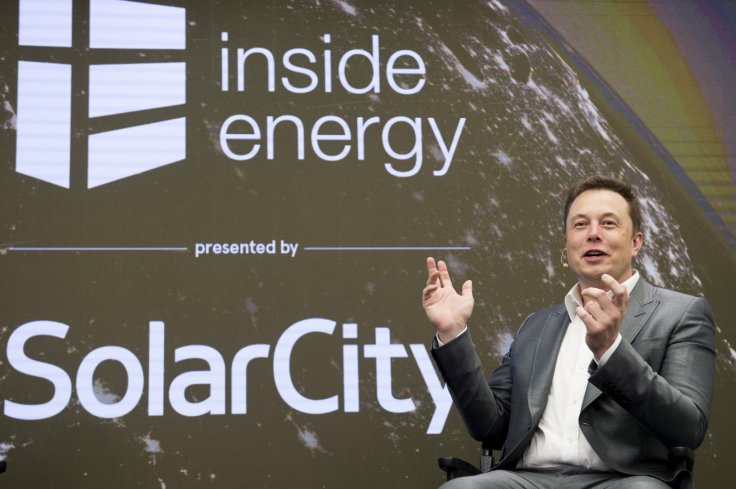 A few days ago, Musk acquired SolarCity — the California based firm providing solar power systems for homes, businesses and governments — to unite two of his businesses and create the world's only integrated sustainable energy company. It will integrate electric charging with Tesla cars, home batteries with solar roofs and rooftop solar panels. It will sell different solar products as a single offering, such as hooking up Tesla's energy storage solution, called Powerwall, with SolarCity's solar panels, and enable Tesla cars to make money even when people aren't using it.
Although some analysts have said the acquisition is poorly timed, given that neither company is profitable, Rive expects the solar roofs and another upcoming product — a storage system that could help the main electric grid to run more smoothly and reliably — will meaningfully increase the company's sales next year. The storage system is designed to use Tesla batteries and allow customers' homes to provide grid-management services when the utility needs a boost. "Solar and batteries go together like peanut butter and jelly," Musk told investors.
SolarCity's net loss grew to $250 million in the second quarter from $156 million in the same period a year earlier, the company announced in its earnings report. Tesla's net loss, meanwhile, grew nearly 60% to $293 million (adjusted to $150 million) in the second quarter. SolarCity reported net losses of nearly $1.5 billion in the last five years, while Tesla losses totalled nearly $2 billion during that time.
Kinda. Creating a seamlessly integrated Tesla battery & solar power product that looks beautiful is the reason https://t.co/4z6MzBB9p2

— Elon Musk (@elonmusk) July 10, 2016
However, Musk insists that Tesla buying SolarCity will not be a drain:
"We expect it to be a net cash generator, not a user of cash. We need an integrated product. I think SolarCity has a great future independent of Tesla… but being able to integrate things….it makes things easier, not harder."
---
This article (Forget Solar Panels, Tesla Announces Plans to Build Stunning Solar Roofs) is a free and open source. You have permission to republish this article under a Creative Commons license with attribution to the author and AnonHQ.com.