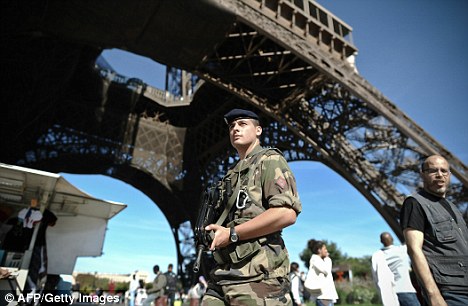 This week we witnessed yet another atrocity as Paris fell at the hands of terrorists, killing over 150 people, injuring over 200, with some left in critical condition and fighting for their lives. Eight of those responsible have been killed in the aftermath, with some of them suiciding. Now, others are on the run towards borders, trying to escape the French police and military.
As the scene unfolded before us, we became Je suis Paris, vive la France, and our hearts broke. But startling information has revealed that the French Nation had some warning a month prior to these attacks, and was still rendered helpless to do little about it.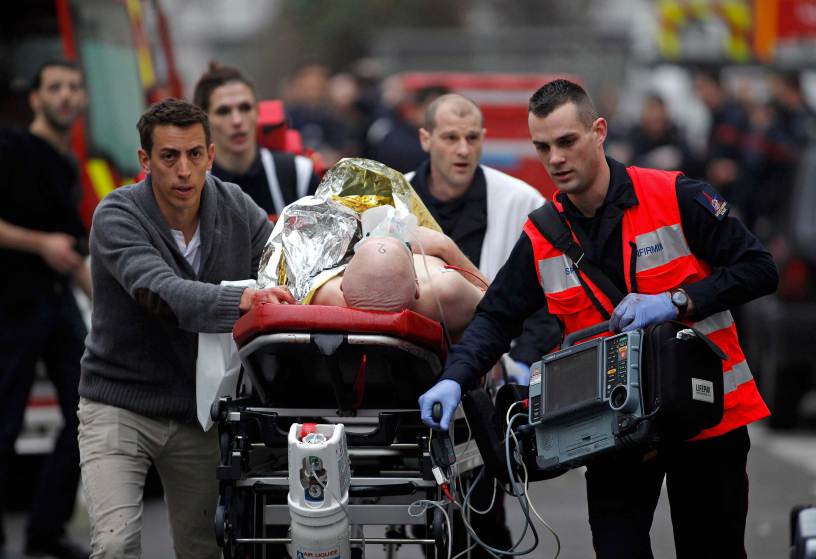 Only weeks before, I had spent time in the City of Lights in the very area where the attacks took place. The soft approach in this specific area, compared to Notre Dame or the Lourve where military patrols roamed, armed to the hilt, as though it was an everyday procedure, was obvious.
Paris, and France, were indeed on Crimson Alert – the highest alert possible for the country. And it showed. Yet, the attacks still occurred.
According to one report by SOFREP:
"Industrial targets were already being probed by suspected terrorists in France, and a bomb which failed to detonate was found in one facility. The explosives employed were those stolen in a little-publicized theft from a French military armory months prior. The French and German federal police and intelligence services strongly believed at that time that terrorists were casing soft targets inside Paris and that it was, "A matter of when, not if."
The only point of contention was if the target would be soft (civilian) or hard (military, government, industrial) in nature. Where I roamed, near Père Lachaise Cemetery, near Boulevard Voltaire, and other landmarks now engrained in our psyche, the area was indeed a "soft" target. But point aside, there was still knowledge of these impending attacks, and yet they still occurred.
French soldiers patrol around the Sacre Coeur basilica at Montmartre district, in Paris. (AP Photo/Jacques Brinon)
The coordinated attack have undoubtedly become another pivotal point in history. Now French officials are left dealing with the aftermath, such as the Calais migrant camp on fire, destroying around 40 shelters in the Sudanese area. At this point it is still unclear if this is related to the attacks, but it follows riot police clashes, also resulting in several injuries.
But what resonates is the information that in July explosives were stolen from a French army depot. The break-in at the time was reported to have resulted in 40 grenades, one "pile" of plastic explosives and up to 200 detonators stolen. This wasn't simple theft. It was calculated, coordinated and as we discovered, far more sinister with deadly consequences.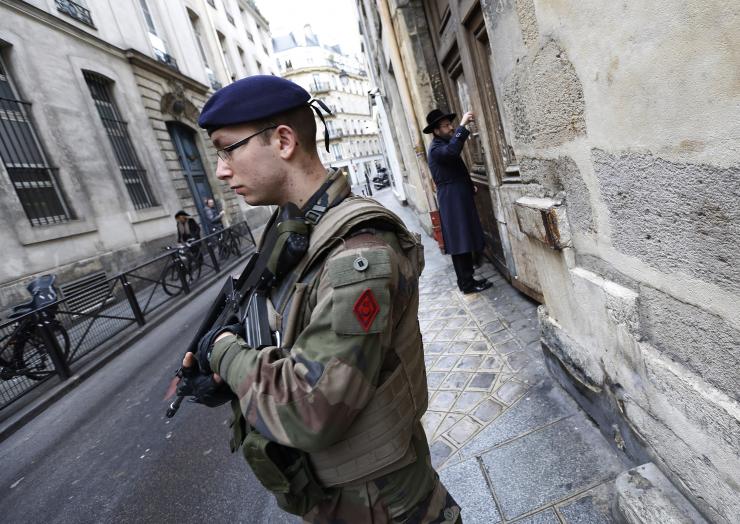 But to be fair on the French, this was no easy task to avert. As one western diplomat told BuzzFeed News on condition of their anonymity, "We were expecting something. We knew it was coming…The fact that we failed to stop it is definitely a failure. But you can't imagine the number of attacks we have stopped. This was the nightmare scenario. The targets were all soft targets. How can you protect against people determined to attack a bar or concert?"
What needs to be considered is the mass surveillance that is claimed necessary is not working. This is a means of control over those that are innocent, while terrorists remain at large. If the spying is meant to keep us safe, then why are these attacks gaining momentum?
---
This Article (French Authorities had prior knowledge of Paris Attacks) is a free and open source. You have permission to republish this article under a Creative Commons license with attribution to the author and AnonHQ.com.