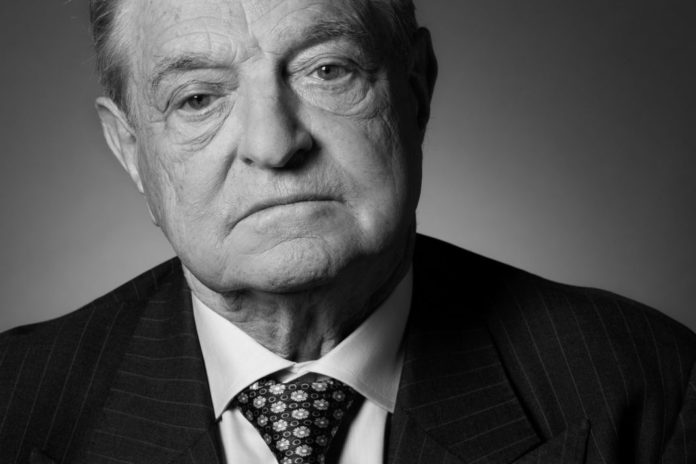 MACEDONIA – During a press conference early last week, a call was made to counter all Open Society Foundations' engagements.
The Open Society Foundations is a political and social engineering project run by Hungarian born George Soros, and was established in 1979. The OSF website states the establishment came out of an "understanding of the world [as] inherently imperfect."
Imperfect it is. Only weeks ago, Hungary, the billionaire George Soros' home country, sought to eradicate the OSF from the nation, purging all groups that Soros funds. At the time of the announcement, Hungarian Prime Minister Viktor Orban's ruling party's spokesperson told reporters that Soros' organizations "serve global capitalists and back political correctness over national governments."
Macedonia has joined this ruling, also fed up with Soros' meddling in political and social affairs.
Only a week after Hungary announced the Soros-exile plans, Macedonia followed. Co-founder of the Stop Operation Soros (SOS) movement Nikola Srbov has called for an end to Soros' hijacking of civil society. According to Srbov, Soros serves only himself to increase his wealth and to force his ideologies onto other nations.
At the press conference held last week, SOS has called for the backing of all "free-minded citizens," as they seek to uncover all Soros-funded NGOs and their activities.
"We've witnessed the takeover of the entire civil sector and its abuse and instrumentalization to meet the goals of one political party. That is unacceptable and goes beyond the principles of civic organizing," Srbov stated at the press conference.
"The Open Society Foundation, operating under the Soros umbrella, used its funding and personnel to support violent processes in Macedonia. It has monopolized the civil society sector, pushing outside any organization which disagrees with the Soros ideology. Any pretense of pluralism in the civil society sector was bulldozed over and total single-mindedness has been imposed."
Kurir publication explained how the Macedonian OSF "coordinated its activities with the social-democratic SDSM party, but also with many of the diplomatic missions in Macedonia, which has caused worsening of Macedonia's relations with these countries."
Journalist Cvetin Chilimanov explained:
"This is unacceptable and has largely contributed to a feeling in the public that the traditional relations of partnership Macedonia enjoyed with some countries, are being undermined. Therefore, one of the goals of our initiative will be to ask the diplomatic corps what has led to this situation, and to look for ways to overcome it in the shortest possible amount of time."
Hungary and Macedonia aren't the only nations wanting to see an end to the OSF in their nations. Russia banned billionaire George Soros' 'progressive charity' in 2015 because of the threat to the Russian constitution and state security, according to The Free Thought Project.
"In a statement, Russia's General Prosecutor's Office said two branches of Soros' charity network — the Open Society Foundations (OSF) and the Open Society Institute (OSI) — would be placed on a "stop list" of foreign non-governmental organizations whose activities have been deemed "undesirable" by the Russian state," Syrmopoulos reported.
Further to the Russian move to ban Soros 2 years ago, it was discovered that Soros openly supported the political activities in Ukraine, where the violent overthrow of a legitimate government occurred.
Zerohedge reported on George Soros' plans to "overthrow Putin and destabilise Russia," which was revealed in the August 2016 DC Leaks.
---
This article (George Soros Kicked to the Curb by Another Country) is a free and open source. You have permission to republish this article under a Creative Commons license with attribution to the author Aral Bereux and AnonHQ.com.
---
 Supporting Anonymous' Independent & Investigative News is important to us. Please, follow us on Twitter: Follow @AnonymousNewsHQ