A cop from the State of Georgia, United States has raised nearly half a million dollars for four children who lost their parents in a bloody car accident on Halloween.
The couple who lost their lives, Crystal and Donald Howard, had gone out to get more face paint for their kids. According to reports, the couple had planned on taking the children out Trick or Treating as part of the Halloween celebrations on October 31st.
Unfortunately, they never returned home. They were involved in a terrible car accident and sadly lost their lives. When emergency services finally arrived at the scene of the accident, Officer Nathan Bradley took the responsibility of informing the victims' family.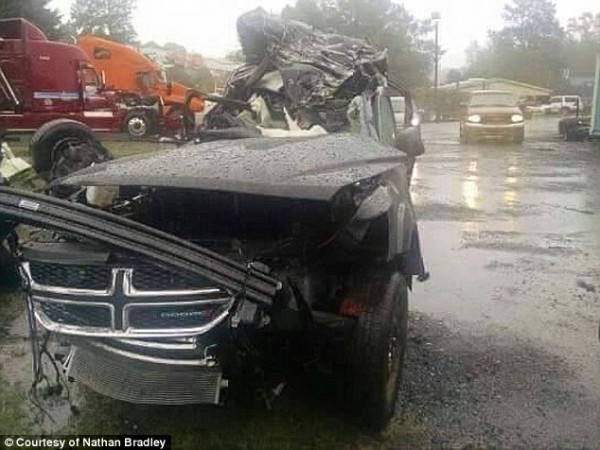 When Bradley arrived at the family home, which is said to be located at Newborn in Newton County, he saw that the only people in the house were four kids, aged 6 to 13. They appeared at the door, fully dressed in their Halloween costumes, waiting for their parents to bring the paint for their faces.
To avoid spoiling their Halloween mood, Bradley took the children from the house and sent them to his station. He then called the children's grandmother to tell her the sad story. The grandmother, who is currently living in Florida, then drove to the State Police Barracks in Newborn, a journey which took her around seven hours.
Before the grandmothers' arrival, Bradley reportedly took the children out for dinner to each of their favorite places. In addition, Bradley also radioed the police headquarters and rallied his fellow officers. In an effort to entertain and distract the children, the officers decided to throw an impromptu Halloween party. A sleepover at the State Police barracks kept the children busy until their grandmother finally arrived. That was the moment Bradley broke the painful news to the children.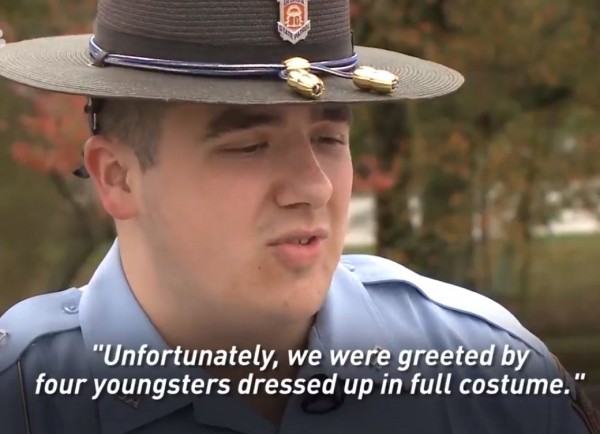 Bradley did not end his compassion there. He set up a GoFundMe page for the children—Justin, Amiah, Daimean, and Trayvion—in an effort to raise $7,000 so their parents' remains could be sent to Florida, near their new home with grandma.
However, lots of people started donating after reading what Bradley had done for the children. Within a few days, the target was far exceeded, and Bradley announced that once the initial target had been reached, any additional money raised would be put into a college fund for the children. Nine days after Bradley's announcement, more than 12,000 people donated nearly half a million dollars to the fund.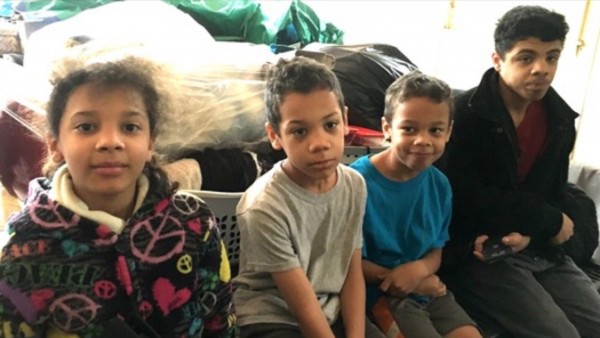 People were sad, but at the same time excited that an officer was able to comfort and help these poor children during their time of need. During recent years, police officers across the US have come under intense scrutiny for acting unprofessionally; however, Bradley's generous act has shown people that there are still some officers in the profession who are ready to protect and change lives.
After showing this compassion to the family, Bradley told the local media that he had come to love the children and will always do more to help them live normal and happy lives.
---
You want to support Anonymous Independent & Investigative News? Please, follow us on Twitter: Follow @AnonymousNewsHQ
---
This Article (Georgia Cop Raises $480,000 For Kids Who Lost Their Parents In A Bloody Crash [Video]) is free and open source. You have permission to republish this article under a Creative Commons license with attribution to the author and AnonHQ.com.