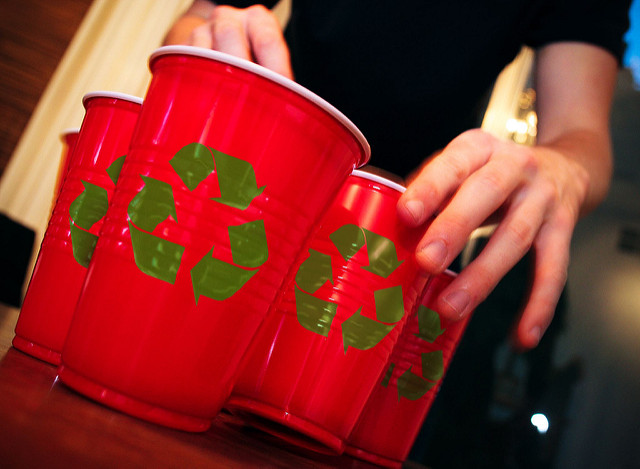 Global waste management is one of the world's most pressing issues. As landfills across the globe continue to expand, the effects of waste disposal on our environment become more and more evident.
In light of these facts, an innovative recycling company has worked to reduce the amount of waste making its way into landfills across the world. Today, TerraCycle is now the global leader in recycling hard-to-recycle waste.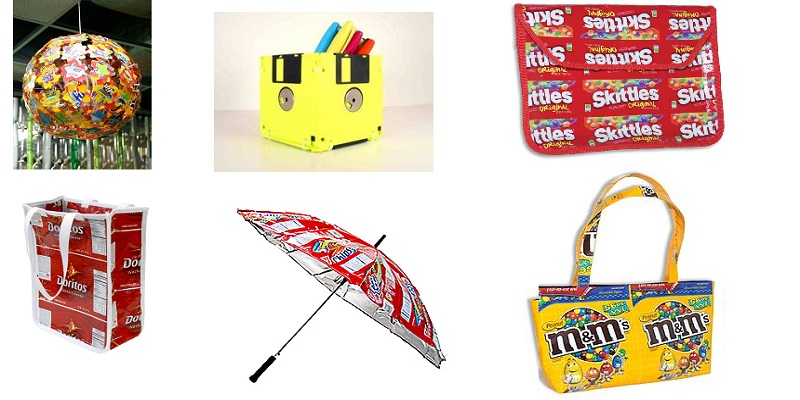 Founded in 2001 by Tom Szaky, TerraCycle operates in 20 countries, engages over 60 million people and recycles billions of pieces of waste through various innovative platforms. TerraCycle offers free, national recycling programs funded by brands, manufacturers, and retailers around the world. As part these programs, individuals and communities can recycle many of the hard-to-recycle items, which would normally be sent to a landfill after its initial purpose was fulfilled.

The company offers free programs for recycling items such as instrument string, baby food pouches, water filters and cigarette butts, and many more common hard-to-recycle household items. In addition to recycling, upcycling and reusing many hard-to-recycle items, the company's programs have helped raise more than $15 million dollars for charities around the world.
Today, landfill sites account for 12% of total global methane emissions and almost 5% of total greenhouse gas emissions. In addition to contributing to the emissions in our atmosphere, toxic waste leaches from the sites, polluting both soil and groundwater. As a result, surrounding environments are put at great risk, endangering the local ecosytem and wildlife species.
Unfortunately, at this moment in time, reliable global municipal solid waste (MSW) information is not readily available – the data is often inconsistent, incomparable and incomplete. However, by using all available MSW information we are able to estimate global amounts and trends. The amount of MSW is growing faster than the rate of urbanization, according to an urban development report.
Ten years ago, 2.9 billion urban residents  generated about 0.64 kg of MSW per person per day (0.68 billion tonnes per year). In comparison, the report estimates these amounts have increased to about 3 billion residents generating 1.2 kg per person per day (1.3 billion tonnes per year). By 2025, these figures are expected to rise to 4.3 billion urban residents generating about 1.42 kg/capita/day of municipal solid waste (2.2 billion tonnes per year).
Despite the growing amount of waste produced worldwide, waste management efforts have yet to significantly improve. Improving the world's management of waste is an essential element to make the world more resource efficient.
Americans recycle 34 percent of all the waste they create, according to the Environmental Protection Agency. While waste management has improved in the U.S. – 50 years ago the country's recycling rate was a mere 6.2 percent – the success of recycling programs in Europe show that improvements can still be made. Austria and Germany are leading the waste management effort, with each country diverting 63 and 62 percent of all waste from landfills, respectively.
As part of its effort to working towards 'Eliminating the Idea of Waste', TerraCycle aims to further expand its recycling programs. Earlier this year, the company launched its Adhesive Recycling Program, the world's first recycling program for anaerobic adhesives.
"This is the first time we have recycled this category, and we hope it will be an eye opener to an industry that has previously not had an option to recycle adhesive containers," Szaky said in a statement.
The idea of waste is man-made. In a natural system, any waste produced by a living organism becomes a useful input to another. The process, often referred to as the 'circle of life', utilizes all output generated in the system.
However, with the introduction of man-made materials, this process has been disrupted. Yes, the creation of such materials – primarily plastic – "has allowed us greater and more cost-effective innovative freedom," but at what cost?
Image: Flickr, Eric
---
You want to support Anonymous Independent & Investigative News? Please, follow us on Twitter: Follow @AnonymousNewsHQ
---
This article (Global Waste: Recycling Company Leads the Way to Waste Management Solution ) is a free and open source. You have permission to republish this article under a Creative Commons license with attribution to the author and AnonHQ.com.