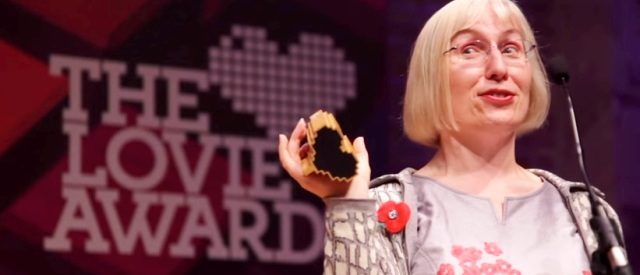 Everyone knows who Bill Gates and Steve Jobs are, who Mark Zuckerberg is, or to some extent, who Tim Berners Lee (the inventor of the World Wide Web) is. However, there are people out there who have given us a lot, yet we do not know about them. Because of their contributions, the tech world wouldn't be where it is right now. Sophie Wilson's contributions are one of the most important in the world of technology.
In Wilson's career of more than thirty years, she has produced more than fifty patents, including one of the world's first commercial PC's and the ARM (Advanced RISC Machines) processor, that is now in many of the cell phones we've seen over time.  She didn't stop her development at the commercial PC's and ARM processors; her love for her word drove her to develop another processor designed for powering hardware, utilizing the broadband Internet. The processor was named the FirePath processor. However, the company that she and her friends founded, was sold for more than more than $500 million dollars two years after the company's opening.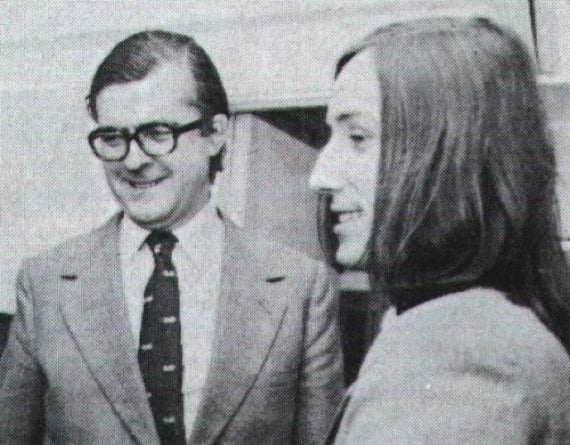 While still studying math and computer sciences at Cambridge University, Sophie Wilson developed an automatic cow feeding machine.
Why was this automatic cow feeding machine so special? Simply because of the way it was constructed using an MOS 6502 processor. The MOS 6502 (the MOS meaning Metal Oxide Semiconductor) was, at its time, a very low cost and affordable processor. Built by a company in the United States, known as MOS Technology Inc, this affordable processor was a sensation in the 70's; it inspired Sophie Wilson to create a technology that would change the world as we know it.
During her university years, Sophie Wilson was given an opportunity to show her skills. During that time, she was introduced to Hermann Maria Hauser, who guided and helped to shape her future
A Big Small Journey
Hauser was in his late twenties and had completed his studies in Physics from Cambridge University. He also started a company called Cambridge Processor Unit. However, the first ever contract that the company obtained, was to solve a problem in a cigarette lighter machine that made slot machines spit out cash automatically. Hermann presented this problem to Sophie, to which she detected an electric charge produced by the lighter. She installed a radio receiver in the machine's electronics, solving the problem by blocking the signals from going elsewhere.
Hermann impressed, hired her as his chief designer.  After graduating from university, they started their journey together, creating affordable, easy to use personal computers.
As time went by, Hermann renamed his company from Cambridge Processor Unit to Acorn Computers. Sophie, who was in charge of whom she wanted to hire, looked for the design of the hardware and created its operating system, the BBC Basic. The computer became a success: by the end of its production, the company had sold more than a million units, whereas their prediction were less than fifteen thousand units.
And that was the beginning of a creative journey.
An Amazing Accident
However, after the success of Acorn's BBC Micro, Hermann was more interested in chip design and processors for the next model. Again, he asked Sophie – along with another colleague – to research what IBM called RISC or Reduced Instruction Set Computing. This investigation brought to the world, the true genius of Sophie Wilson. Where IBM, for months struggled to generate instruction sets for their new processors, Sophie had already discovered a solution. In less than two years, the company started selling their new Advance RISC Machine (ARM) processors to the world.
ARM is known for its lower power consumption. This feature was discovered by accident during its initial stages; a malfunction didn't allow the current to flow to the main board but still functioned. Later models of this processor were perfected, now inhabiting many of our cell phones.
Birth of  the FirePath
In the late nineties, Acorn Computers was gone, but this didn't stop Sophie. Inspired to create a company called Element 14 and design the FirePath processor – which powers today's DSL hardware – years after Element 14's success, the company was acquired by network hardware manufacturer Broadcom, for more than half a billion dollars.
Wilson now works for Broadcom as Head of DSL, and has a key role in the FirePath development, not limiting its use to DSL hardware.
Because of the ARM, which now powers more than 90% of all cell phones manufactured today, just under a quarter of all the portable computers and more than 30% of new TV's and digital recorders, they have a strong holdings in the tech-market. According to data published four years ago, the ARM Holdings PLC made a $50 billion plus profit every year.
Her inventions up to now, have made more than $20 billion dollars. Who knows what more ingenuity is to come from Sophie Wilson? I guess, only time will tell.
Source: Computer History, Computer History Archives, Google Groups, ARM Information Center, A History of BBC Basic, BBC, PC Gamer, Clemson Education, Broadcom.
---
You want to support Anonymous Independent & Investigative News? Please, follow us on Twitter: Follow @AnonymousNewsHQ
---
This article ((Investigative) Sophie Wilson is the Reason that Smartphones Became a Possibility) is a free and open source. You have permission to republish this article under a Creative Commons license with attribution to the author and AnonHQ.com.