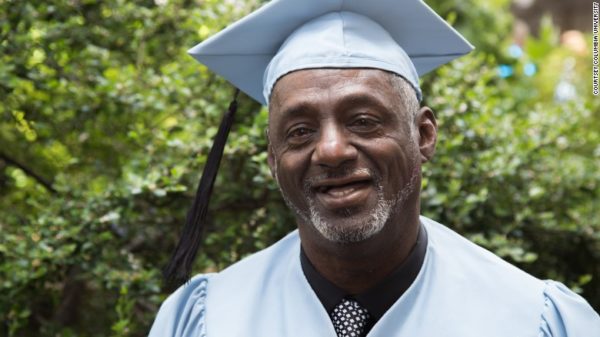 His story is full of inspiration. It also buttresses the argument by activists who believe that drug dealers should not be incarcerated, but should be given the needed help to free them from their bondage. It also shows that with priority by the government to help integrate ex prison convicts back into society, they will do amazing things to help themselves, their families, and the society as a whole.
David Norman was born in Harlem, a neighborhood in New York City, United States. Norman started to do drugs when he was at a very tender age, partly because he came from a broken and difficult home life. With no strong parental care, he was often left to the mercy of the streets.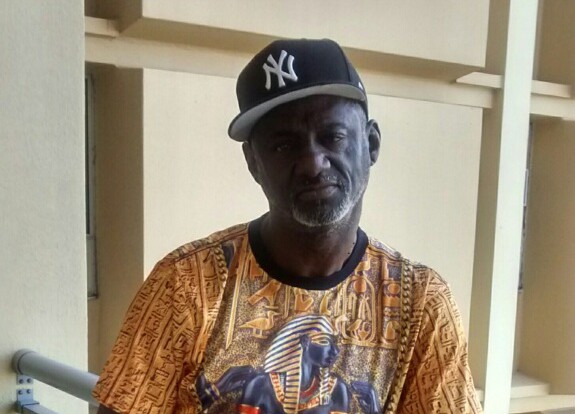 Norman had served multiple prison sentences; battling with drug addictions such as cocaine and heroin. Norman's last prison term is said to have ended in 1995. Somebody had died through his hands, and he was charged with manslaughter.
When Norman was released in 1995, he volunteered as a counselor for a transitional services program. The program was to help integrate ex convicts back into society.
According to an official statistics from the Bureau of Justice Statistics, about two-thirds of released prisoners are arrested for a new crime within three years, and three-quarters are arrested within five years. This appalling situation has made some organizations concentrate on helping ex convicts to have a new life in society.
As Norman was gradually integrated, he indeed had a new life. He decided to return to school and pursue a Bachelor degree. Luckily, he was admitted to Columbia University to achieve his dreams.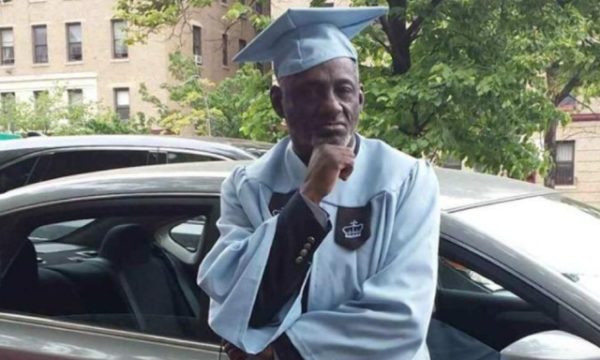 On May 16, Norman graduated from Columbia University's School of General Studies with a Bachelor degree in Philosophy, at age 67, after four years of study. Norman was the oldest graduate of his class of 547 to receive his degree. The average age of the graduation class is said to be 29.
Norman's story spread like a wildfire in New York City, on his graduation day. The New York Daily News first reported the brave achievement of Norman. The university authorities were overwhelmed of the media coverage.
A communications officer from the university, Christina Gray, told reporters: "Columbia University School of General Studies is dedicated to serving nontraditional students who want to pursue a traditional Ivy League education. And David Norman is but one example of the kind of exceptional students we serve."
Norman could not grant an interview to the media from the graduation grounds, due to the atmosphere. Many people wanted to meet him and congratulate him, however, he later issued a statement to the press.
"I was a very shy kid, and I was also selling narcotics, and in that capacity you were taught not to show feelings. One of the things I realized early was that when I got high, I was able to function socially, which was one of my biggest problems," Norman described in the statement his early life.
Norman revealed that the game changer in his life was the volunteering opportunity he had with the transitional services program.
He wrote: "That job changed my perspective. It let me know that I have something to offer. I decided I would devote my time to working toward something bigger than myself."
Norman finally told how he now has a new life, and could interact and mingle with people without any stigmatization.  "I remember a time when people would avoid me on the street, because of my attitude. Now I smile and say hello to people and ask them how they're doing. When my perspective changed, my life changed. Whatever happens outside has to begin inside," Norman said.
Currently, Norman has landed a new job. He now works as a research assistant at the Columbia University Mailman School of Public Health. He has also been given the opportunity to mentor those who have been incarcerated, combining his two posts efficiently.
Since his story broke to a wider audience, Norman has received many congratulatory messages. Many people believe the government could use Norman's achievement as a blueprint to help ex convicts break the cycle of repeat offending.
---
You want to support Anonymous Independent & Investigative News? Please, follow us on Twitter: Follow @AnonymousNewsHQ
---
This article (At Age 67, Ex-Drug Dealer Graduates from Columbia University, Now Works as a Research Assistant) is a free and open source. You have permission to republish this article under a Creative Commons license with attribution to the author and AnonHQ.com.